Sign Language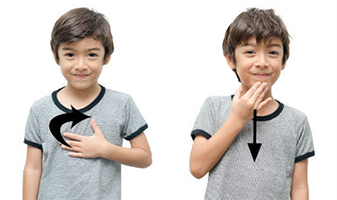 In Britain the term sign language usually refers to British Sign Language (BSL). BSL is a complete language with a unique vocabulary, construction and grammar. In Britain there are over 70,000 people whose first or preferred language is BSL.
The Language Centre currently run a Sign Language programme which includes classes at beginner and post-beginner levels. Enrolment for the Sign Language Classes will open for enrolment in September, and classes which begin in October will run for the full academic year, including some Saturdays.
Choose from two levels:
What are the course fees?

Sign Language 1 - charge per course:

QUB Students and Staff £200
Members of the Public £275

Sign Language 2 - charge per course:

QUB Students and Staff £300
Members of the Public £450

All course fees are payable on enrolment.

There are different fees depending upon your registration type, QUB student, staff or members of the public. Please note that there is no concession fee available with our Sign Language courses.

How do I enrol?

Enrolment is available online from 1 September. Early enrolment is recommended as courses are popular and often fill up quickly. We only accept online enrolments and you can register and pay online on our website. Please use the link above.