Knowledge base
Taking some time to familiarise yourself with the Mediasite platform and its workflow will guarantee a more positive user experience. While no specialist knowledge required the information available on these pages may be of use to you.
There are many ways to learn, to start, an online course will take you through the entire process in easy to follow, bitesize sections. If you prefer, use the link below to iTrent to sign up for one of the Mediasite training courses, these last around 2 hours and take a hands on approach to learning.
Equipment
Tools for the job
Equipment matters. Get the best results by selecting the right tool for the job. Media Services has loan equipment available for trial and can offer advice on all aspects of AV peripherals.
Creation
Create great content
With a number of options available, this handy guide will help you make some choices as you begin your journey!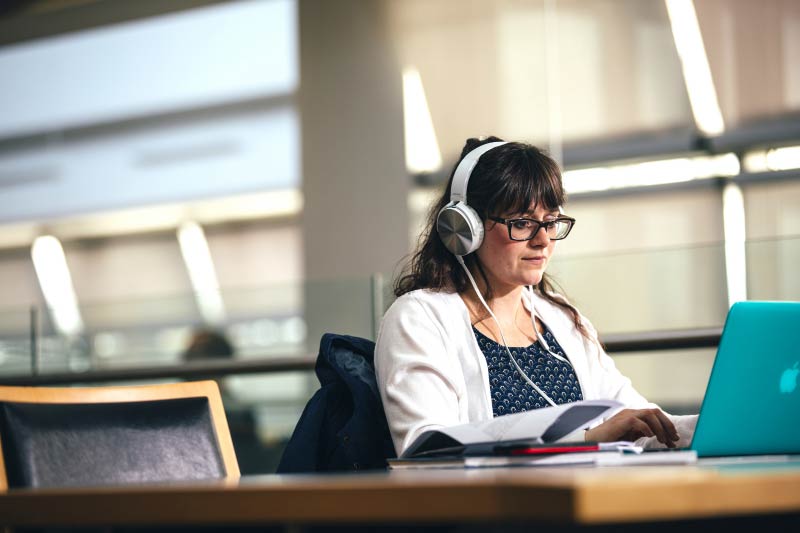 Video Library
Task specific, short tutorials
Be it publishing to a shared folder or registering the Desktop Recorder, these short videos are designed to help with specific tasks. If you have any requests for short tutorial videos please email mediasite@qub.ac.uk
Further resources
Useful forms, tools and links
This section is dedicated to a wide range of tools, guides and links. From advice on copyright through to making the most of analytics, this section will help with a range of on-line media activities. Again, suggestions and improvements are very welcome.