Welcome to Queen's! New Student Guide to the Library at Queen's
As a new student at Queen's there are four things you need to know now.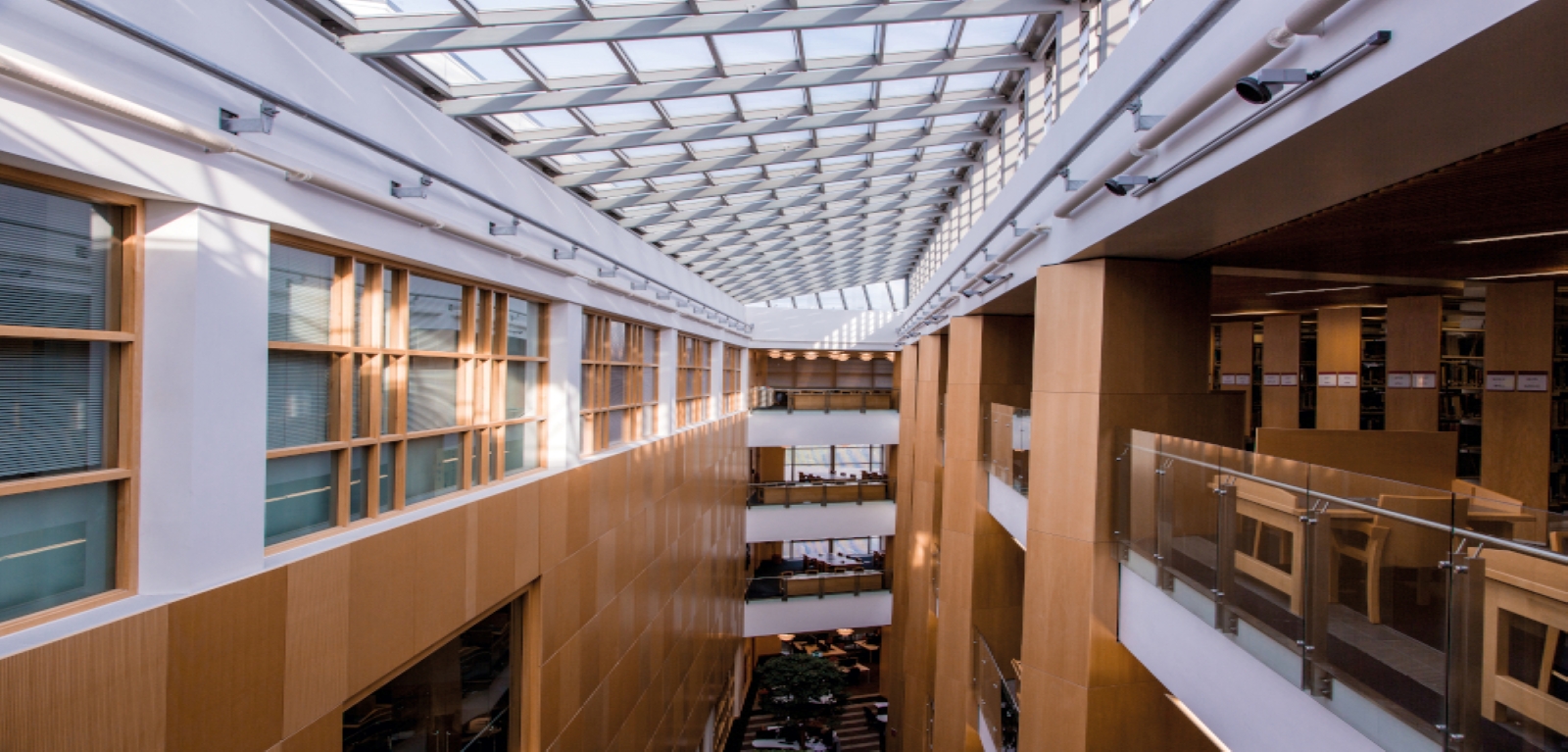 1. How do you find content? The Library online
Everything you need to explore the Library at Queen's is online.
Browse the Library webpage to find information on services, getting help and studying in the Library.
Check your Subject Guides for tips on using your reading list and links to useful resources.
There are easy to follow guides available online to assist you in accessing the library's electronic (e-books, e-journals, databases) and print resources.
2. Where is your Queen's Library? And how to get into the McClay Library
The University Library comprise of three main branches all within a mile or so of each other: the McClay Library (location of Special Collections & Archives) on the Main Campus, the Biomedical Library in the MBC Building beside Belfast City Hospital and, the Medical Library on the site of the Royal Victoria Hospital.
For students visiting the Medical Library: a free bus runs from the Belfast City Hospital to the Royal Victoria site – just show your student card to the driver.
Details of the opening hours for each branch are available on our Library home page.
When you visit the Library remember to bring your Student Card if you want to borrow books, print or photocopy. You will also need it to activate the turnstiles at the entrance to the McClay Library.
Download the Queen's App from Google Play or Apple App Store and scan your barcode when accessing the McClay Library as an alternative to your student card.
3. How to make best use of your Library space: borrow books, study, scan or photocopy material
There is a wide choice of study options in the Library ranging from silent areas to whisper zones and, from study desks to individual carrels.
Desks are equipped with either a computer or a power socket for charging your mobile device. Group Study Rooms are another option and these can be booked in advance.
Do not eat food in the Library. Only bring in drinks with lids. There is a student lounge area in the McClay where you can have food and drinks.
Photocopiers and scanners are located in each Library. Upload money to your PaperCut Account to pay for printing or photocopying and use your Student Card to release any print jobs. Scanning is free of charge. If you need assistance please contact the IT Service Desk, based in the atrium, McClay Library.
4. How to get help or contact us
Our Help and Support page provides a good overview of the assistance available.
Library Chat is a good first port of call if you are lost online. It is monitored by Queen's Library staff and can be found on the Library homepage.
Library Help FAQs are also worth a look for quick, focused answers to common questions.
Your Subject Guides are updated by your Subject Librarian and include links to resources and tips on how to get best use out of the Library.
If you are in the Library, visit staffed service points and enquiry desks with any questions you have - staff are always happy to help! The IT Help Desk, located on the ground floor of the McClay Library, is the central point of contact for staff and students seeking help, advice and support for all IT related services.
Please visit our Covid-19 FAQs webpages for support, guidance and updates for our student community regarding Coronavirus.
Explore the McClay Library from your desktop or mobile devices using our 360 maps.