Physical access to Special Collections and Archives is now available.
Time-slots from Monday-Friday are 10:00-13:00; 13:00-15:00 & 15:00-17:00.
A 12.00 to 16.30 slot is available on Saturdays.
Please email specialcollections@qub.ac.uk if you wish to book.
The Special Collections & Archives Reading Room is located on Floor 1 of The McClay Library. Please note the Reading Room is set to a temperature of 19.4 °C. This balances fluctuations in environment between the Reading Room and the Store; the cooler temperature and controlled humidity in both areas protects Special Collections stock.
Queen's University of Belfast Card Holders
QUB card holders do not need to undergo a registration process but must present their card at the SC&A Enquiry Desk.
Visitors wishing to consult early printed books or manuscript material should contact us at least one working day in advance of their visit.
Image Gallery (637088)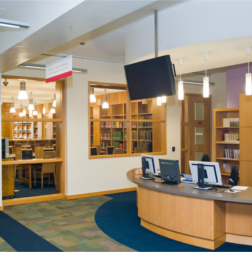 Image Gallery (637093)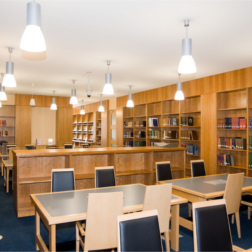 Image Gallery (637103)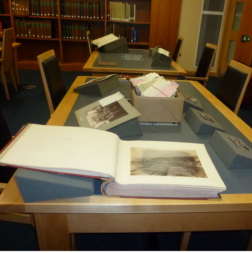 Image Gallery (637107)