Domestic Recruitment & Events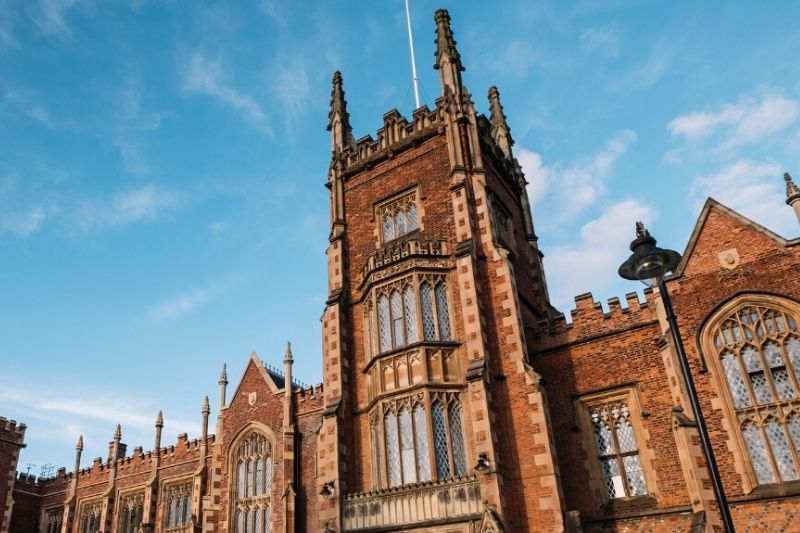 Domestic Recruitment & Events
Meet the Team
Welcome to the Domestic Recruitment and Events web-page. We are the central team responsible for supporting the Faculties in recruiting undergraduate and postgraduate students in the Home/EU market which includes Northern Ireland, the Republic of Ireland and Great Britain and the Islands.
Contact the Team
We are also responsible for planning and managing a range of recruitment events throughout the year aimed at students, teachers, families and employers. There are lots of good reasons to consider studying at Queen's so please look at what we do and get in touch to talk to one of the team or find out more about something you are interested in.
The unit has a number of key functions, including:
Advising students
Advising Teachers
Organising Events
Advising students
Our team work closely with students in all of the schools in Northern Ireland to provide the information they need to make the best choice of course and University
We attend Careers Fairs, deliver subject talks, visit schools and meet individual students to offer advice and support. Click on our Course Finder to find out the most up to date information on all of the courses of study we offer.
Course Finder
Advising Teachers
We have developed dedicated web-pages specially designed to help Careers Teachers and Advisers provide students with the information they need
You will also find useful resources – a virtual tour, videos, testimonials and advice as well as information on our Admissions and Access service.
Resources for Teachers
Organising Events
We have a dedicated events manager who works with colleagues across the University to plan and organise recruitment events where you can come to the University
Whatever stage of your career journey you are on and find out more about how and what to study, where to live and all the opportunities which exist for our students. Click here to see the full list of events and find out how to register to attend.