Head of Public Engagement
Ryan Feeney
Our aim is to promote the message, teaching, research and values of Queen's University across the entire political and civic sphere in order to promote global thinking locally. Follow the links below to visit our Homepage, and to find out more about Queen's University's Social Charter.
About us
Public Engagement is focused on the implementation and development of the University's Social Charter while promoting the mission and values of the University locally and globally.
Queen's University has a strong reputation as a university of Citizenship and Civic Responsibility and it is the role of Public Engagement to ensure the work of the University is reflected across the community in all civic and political spheres.
Public Engagement also has the vital role in ensuring that the Queen's message articulates the impact of the University's activities, across all aspects of society. Public Engagement works to ensure that the University has effective partnerships with Community groups and leaders, the Culture, and Arts sector and the Business sector as a provider of capacity building and dialogue.
The unit has three sections: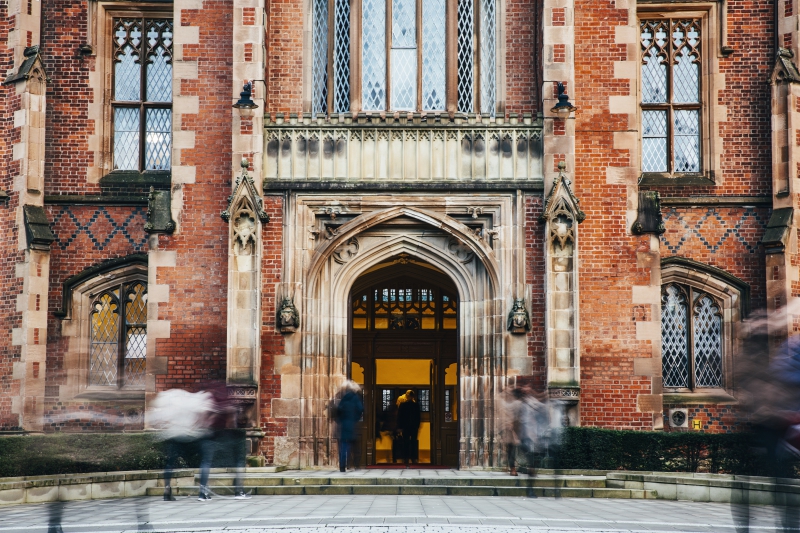 Central coordinating hub for the University's outreach activity
With elected political representatives and government
Public Affairs provides support to senior management in developing and maintaining Queen's relationships with MLAs, Ministers, MPs, TDs, local Councillors, government departments, other statutory bodies, civil servants and policy advisers.
Point of contact For politicians
And officials seeking to engage with the University, and Queen's staff who require advice with regard to any engagement with elected representatives and government officials
Public Affairs coordinates Issue-specific lobbying; monitoring of legislative issues; responding to DEL (and other departmental) Assembly Questions and inquiries; preparation of papers and briefings on government and parliamentary business; as well as representational duties.
The aim
To ensure that the strategic business of the University remains high on the political agenda
And that Queen's continues to play a leading role in shaping the educational, economic, cultural, and social development of Northern Ireland.
Enhancing relationships with the local community
The teams works with a range of stakeholders in promoting positive student and community interventions
and is also the point of contact for community, civic, voluntary, statutory and other stakeholders seeking engagement with the University on a range of issues.
Community Engagement areas of work
Implementation and Management of the University Social Charter
Working in partnership with the Students' Union in educating students on living as part of the community and promoting student volunteering.
Engagement and liaison with our local community and business leaders
Managing a programme to promote and embrace the growth in cultural diversity associated with the internationalisation of the University;
Liaison with Ulster University and other educational institutions in developing and coordinating schemes and initiatives to improve community relations between students and residents.