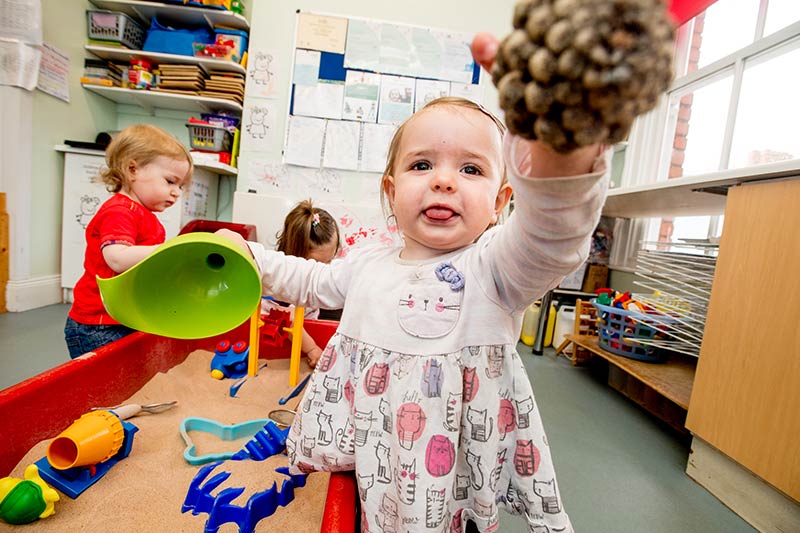 Policies
ADMISSIONS and APPLICATION POLICY
Childcare Services at Queen's is registered with the Belfast Health & Social Care Trust.
Total registration is 123 children across three sites:
11 College Gardens: 52 children
5 Rugby Road: 39 children
5 Rugby Road: 32 children
Age Groups
Nursery: 0-12 months
Tots: 1-2 years
Toddlers: 2-3 years
Pre-School: 3-4 years
Out of School Club: Primary one – primary seven
About the selection process
Admission to Childcare Services at Queen's is by application. Request for a Childcare place can be made by either electronic or hardcopy application.
Applications will be considered from either a QUB staff member or a student registered at QUB and affiliated Universities – Stranmillis, St.Mary's and the University of Ulster.
Applications will also be considered from prospective QUB Staff Members and Students, although a Childcare place will not be offered until commencement of employment or registration on an academic course.
On receipt, the application will be reviewed, and either a place offered or the application will be referred to the list. Confirmation will be given when an application for a Childcare place has been received.
Every effort is made to accommodate children, while strictly adhering to the adult: child ratios that are a condition of the registration of the settling.
Selection Criteria:
Application from a parent currently using the service for second or subsequent children
Application for full-time Childcare places for the new academic year
Application for a minimum attendance of two afternoons per week – Out of School Club only
Application from University Communities – student or staff
Date Application received
Availability of Childcare place per age group/site
Personal circumstances – ie family support, year of study, previous associations with Childcare Services at Queen's
Application for a part-time Childcare place
Application from the general public
Consideration will be given to referrals from Belfast Health & Social Care Trust.
Due to the high demand for the provision of Childcare on Campus any false statements will result in the offer being withdrawn. Any change in circumstance that may occur throughout the year ie withdrawal from study, resignation from University, must be reported to the Manager and will result in the withdrawal of childcare place at end of semester.
Offer of a Childcare place:
When a place becomes available the registered parent will be contacted initially either by phone or email to advise
Parents are then invited to make arrangements to visit the Childcare settings
Upon acceptance of a place, a formal letter of offer is made detailing settling in and full time start dates. A deposit is also requested at this time.
The child will commence attendance on the agreed start date.