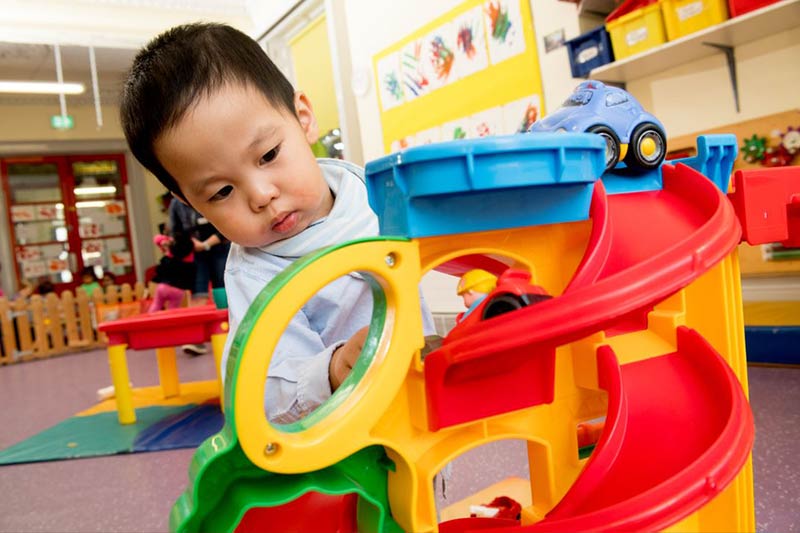 Childcare at Queen's
About Us
Queen's has had Childcare provision on campus since 1970. We offer a range of childcare support across three different buildings on site. We have two buildings dedicated to our Crèche facilities and one assigned to our Out of School Club.
Aims and Objectives
Our Childcare facilities promote the ethos of a happy, caring atmosphere within a stimulating learning environment. We offer a varied programme of activities nurturing the development of the whole child delivered through the medium of play.
Children have an innate interest and curiosity about their environment. As such we provide a full range of stimulating age-appropriate activities that foster the children's progress in specific areas of learning.

These include development in personal, social and emotional skills, language skills, physical skills, mathematical concepts, art and the world around us.

Our varied programmes offer opportunities for indoor and outdoor play and are carefully designed to consider the needs of all the children in our care.
a global place to work and play

Our team take pride in supporting you and your child with the care that we provide.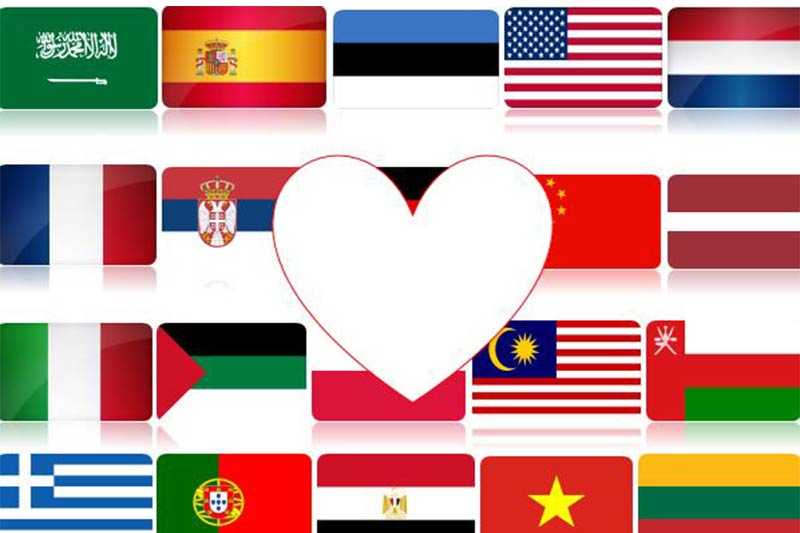 The flags above represent a selection of the nationalities of staff and students that we currently look after within Childcare Services.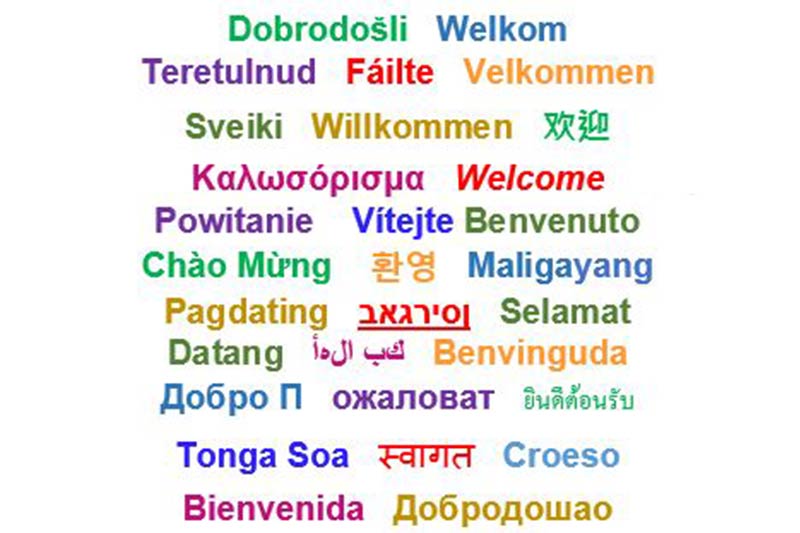 We would like to extend a warm welcome to you and your family.
Learning English
Many children in our setting will have a home language other than English. We value this linguistic diversity and try to provide opportunities for children to develop and use their home language in their play and learning.
We acknowledge children will be at differing stages of learning English as an additional language. We realise some children are bilingual from birth because their families will have talked to them in more than one language and some children will be acquiring English as an additional language.
As with their first language, English needs to be learnt in context, through practical, meaningful experiences and interaction with others.
We have discovered children may spend a long time listening before they speak English and will often be able to understand much of what they hear, as such we encourage communication through gesture, sign, and facial expression and use support such as books, pictures and puppets.
We also ask parents to provide us with verbal and written phrases and instructions to help us communicate with your child.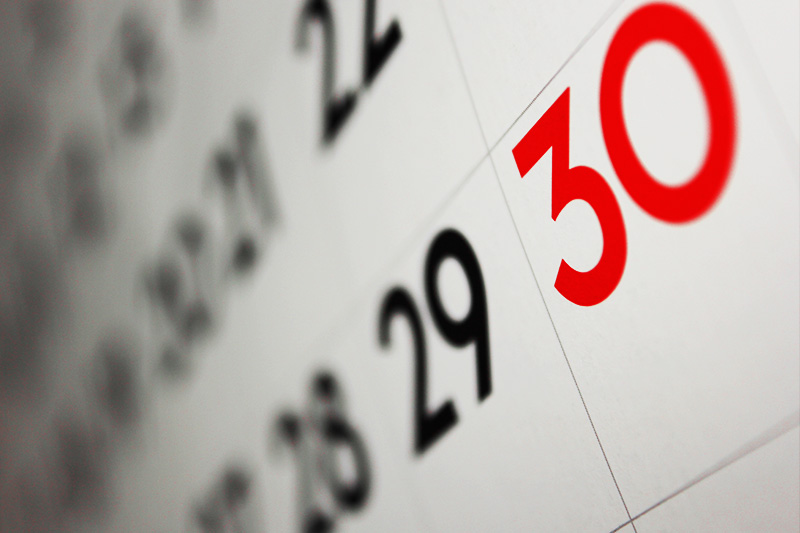 About us
Childcare Calendar
See a full list of important dates, including closures, for Childcare at Queen's throughout the year.