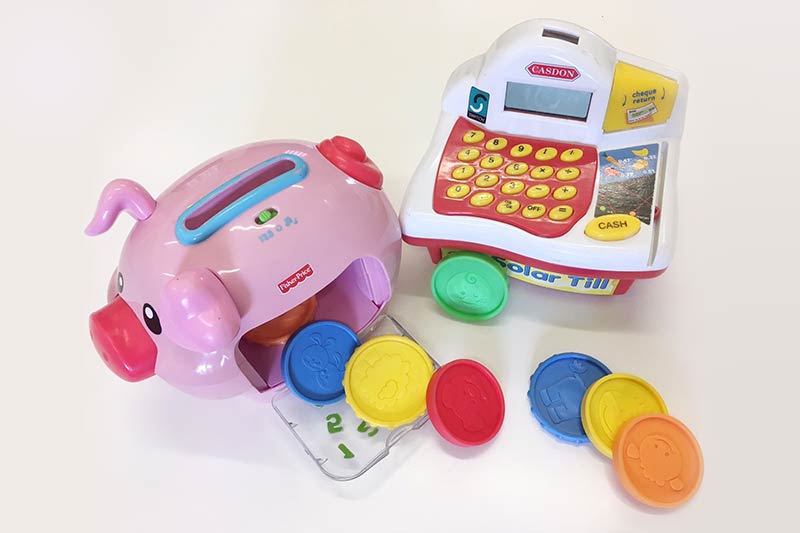 Information and fees
fees for Childcare at Queen's
The fees for staff and students vary. Financial support is available. Please use the links below for more information. In addition, please ensure you have read carefully through our Payment Policy. If you require further fee information, please use the details on the 'Contact Us' page.
APPLY NOW
To apply for Day Care services and Out of School (OOS) and After Nursery services please click on the buttons below.
Staff Childcare Fee Information (Academic Year 2020/21)
Full-time Childcare - Staff

Weekly Net Cost (£)

Monthly Net Cost (£)

Monthly Salary Deduction (£)

First Child
Two days
89.05
356.21
523.83
Three days
124.67
498.69
733.37
Four days
160.29
641.17
942.90
Five days
178.10
712.41
1,047.67
Second/ Subsequent Child
Two days
80.15
320.59
471.45
Three days
112.21
448.82
660.03
Four days
144.26
577.05
848.61
Five days
160.29
641.17
942.90

Fees are payable for 48 weeks with 12 monthly salary deductions per annum.

Fees exclude payment for:

New Year's Day, St Patrick's Day, Good Friday, Easter Monday, Monday 3 May, 12 and 13 July, Christmas Day, Boxing Day (Plus 10 closure days (based on 5 days at Easter and 5 days at Christmas)

A deposit of one month's fees is payable per child upon acceptance of a place and will be returned to you at the end of your first contracted year. The deposit will not be refunded if you don't take up your place.

Written notice equal to your contractual notice period is required if you intend withdrawing your child.
There is a 10% fee reduction for siblings.
No reduction will be given for days when the child does not attend.

Monthly net cost is based on basic rate taxpayer paying by Childcare+, the QUB Salary Sacrifice Scheme.

Please note that this is dependent on personal tax circumstances and charges may, therefore, be lower.

Please contact Salaries to get your exact costs.

Out of School Childcare - Staff

Weekly fee (£)

Monthly Charge (£)

Monthly Salary Deduction (£)

Cost For Full Year (£)

First child
Two days
43.16
164.02
241.20
1,640.16
Three days
60.43
229.62
337.68
2,296.22
Four days
77.69
295.23
434.16
2,952.29
Five days
86.32
328.03
482.40
3,280.32
Second/subsequent child
Two days
38.85
147.61
217.08
1,476.14
Three days
54.38
206.66
303.91
2,066.60
Four days
69.92
265.71
390.74
3,657.06
Five days
77.69
295.23
434.16
2,952.29
Student Childcare Fee Information (Academic Year 2020/21)
Childcare Support for Students and Staff
As a student, you may be entitled to a Childcare Grant to help you with Childcare fees from your local Education and Library Board. In addition, Queen's University have a hardship fund that is used to provide discretionary financial to help students. Contact the Students' Union Advice Centre for more information.
Childcare +
In 2005, the University implemented a Salary Sacrifice Scheme. This scheme has now been incorporated within the University's Benefits+ initiative and has been renamed as Childcare+. As a member of staff at Queen's you are eligible to join this scheme.
Should you decide to join the Scheme, you will need to complete and sign an application form on an annual basis. If you need further information on the scheme please do not hesitate to contact us on 02890 328407.
As a member of staff, financial support can also be obtained from the Employers for Childcare Vouchers scheme.
Payment Policy
Methods of Payment
Fees must be paid on the first Friday of each month. Failure to do so may jeopardise your place in the crèche. Weeks outside semester are calculated on a weekly rate and are paid monthly in advance.
Deposits
The deposit you were required to pay upon accepting a place for your child will not be refunded should you decide not to take the place offered to you. When your child is leaving the crèche, the deposit will be deducted from your final invoice.
Notification for Leaving
If it is your intention to relinquish your place at the crèche during the academic year, you are required to give one month's notice. Failure to do so will result in you being liable for one full month's fees.