Parent Reviews and Testimonials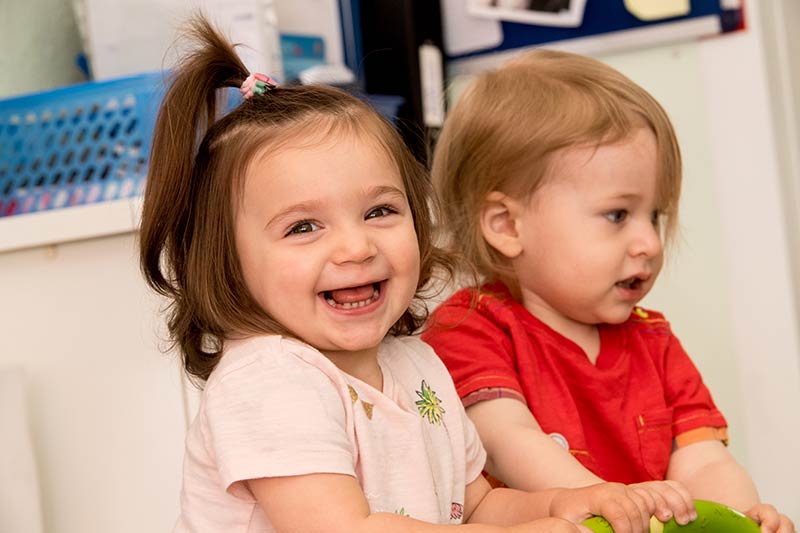 Childcare at Queen's
Parent reviews and testimonials
Feedback from parents and guardians is vitally important to Childcare at Queen's as we strive to maintain our own high standards.

Take a look at some of the testimonials we have received from parents of children we look after.
"Thank you everybody in QUB Crèche for all these lovely years of fun, love and learning, you have been and always will be a very important part of our lives."
---
"A big thank you for the high quality of care you have provided for our daughter. We have been so impressed by your friendly, approachable, professional manner that we knew she was in good hands from day one."
---
"As students without the support of an extended family network, we are deeply indebted to Queen's Childcare Services for providing such high quality care. Without the provision of such care , completing our postgraduate study would have been impossible. We have been consistently impressed with the quality of care at Queen's Crèche. The staff were invariably attentive and warm."
"I would like to take this opportunity to say that my daughter has had a wonderful time at Queen's Childcare over the last six years. I would also like to personally thank you and all your extremely dedicated and professional staff who have cared for her so well over the last few years."
"You have become part of our family without being in our family. You will forever be in my children's memories of their childhood, and I know their childhood has been richer because of you."
"Thank you to all the staff at QUB Childcare Services for taking such wonderful care of our two daughters. The dedication, thoughtfulness, professionalism and care provided have been exceptional - we will never forget it."
---
"Queen's is very fortunate to have such a well-run and happy Crèche."
---
"Just a short note to say thanks to you and your staff. They have made the whole settling-in process easier than we could ever have imagined. Our daughter gets so excited when she hears me open the front gate of Rugby Road and although she doesn't leap out of my arms into theirs, there has never been any tears (well from our child anyway).
Please pass on my thanks to your staff, I do so every day when I pick up a happy, smiling yet tired, wee girl. My partner is completely relaxed about leaving her in their care and that makes everyone so happy."
"The childcare support and experience at Queen's is genuinely first-class. Both of my children have been enrolled at the crèche in recent years and have grown immensely through the excellent learning and development activities they have engaged in. The big difference has been the quality of the staff, the friendly familiar faces amongst the team and the confidence that comes with knowing your children are well looked after and close by on campus. I cannot recommend the Queen's Crèche and the Childcare team enough."
"Returning to work and having to make the difficult transition of leaving my daughter in someone else's care was never going to be easy. However, from the first visit to see around the site to the daily interactions with the staff today, I have been continually impressed by the professionalism of the team, alongside their warmth and genuine sense of care for my daughter. The crèche was a great option for us for a number of reasons, including the opportunity for salary sacrifice payments and location. However ultimately, as a parent, I wanted my daughter to be somewhere that she would grow and develop and Queen's has certainly been that place. I would highly recommend Childcare services at Queen's to anyone currently considering their options."
"For the past 11 years, Queen's
Crèche

and Out of School Club have been at the core of the daytime care for our four girls. As they have progressed through each stage from four months old in the baby room until the final year of Out of School Club, they have been cared for with kindness and patience and most of all, in a fun and happy atmosphere. Queen's Childcare Services and its staff are like an extension of our family."
"Just a word to say how genuinely grateful we are of the care, love and attention that you have provided for our child over the past year! He has grown and developed into such a happy little character in that time, and I have no doubt that the nurturing and caring attitude of you all, has made a massive influence on this."
"A big thank you for the high quality of care you have provided for our daughter. She has thoroughly enjoyed her time with you and you have given her so many valuable learning experiences. We have been so impressed by your friendly, approachable, professional manner that we knew she was in good hands from day one!"