3rd International Conference on Women and Leadership in a Changing World
Date(s)
21/05/2018 - 22/05/2018
Location
Off Campus, Belfast City Hall and Riddel Hall
Attendees: 5
Opens at Belfast City Hall at 6.30pm on Monday 21 May with a networking event, including dinner, a keynote speaker and entertainment, before moving to Riddel Hall, Queen's University at 9.00 am on Tuesday 22 May.

The conference will cover three topical themes: Equal Pay, Equal Opportunity; # The Future of Work; and Women in Society. Speakers will be drawn from a variety of areas including business, commerce, public sector, education, technology, and the health service.
A number of student places are available as part of Development Weeks' activities and applications are solicited from interested parties. This is a wonderful opportunity to learn from some of the leading experts in the field of gender equality as well as from senior managers working in education, business and industry.
Places will be awarded to the students who book on and accept the requirements to attend both a pre-conference briefing session, to prepare them to get the most out of the experience and a post conference de-brief to provide an opportunity to reflect on their experience and to demonstrate their learning via Degree Plus accreditation.
Tickets will be handed out at the pre-conference briefing session.
For more information on this event: www.qub.ac.uk/sites/women-and-leadership

Exhibition
Date(s): 14/05/2018 - 14/05/2018
Time: 12:00PM - 1:30PM
Location: Student Guidance Center, the Hub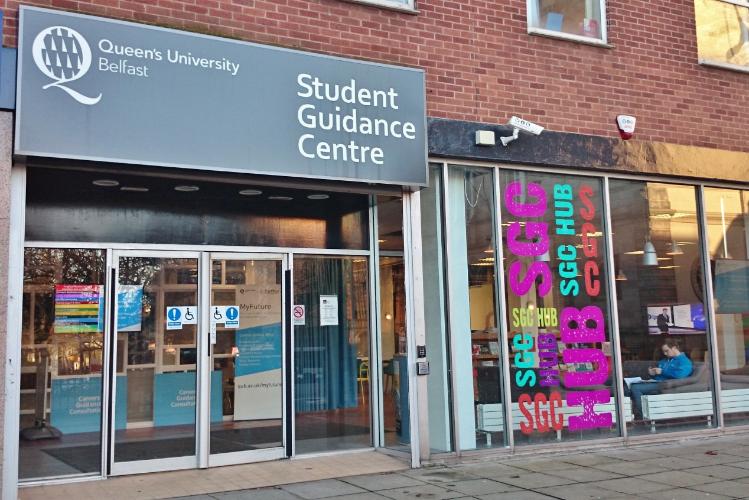 Careers
Date(s): 14/05/2018 - 1/06/2018
Time: 12:00PM - 2:00PM
Location: Student Guidance Centre