Date(s)
17/05/2018 - 17/05/2018
Location
Meeting at Students' Union at 9.30am and will be transported to HMS Caroline, Alexandra Dock, Queen's Road, Belfast BT3 9DT (return journey provided also)
Attendees: 10
Located in the heart of Belfast's Titanic Quarter, HMS Caroline is a unique survivor of the First World War. Recently restored as a museum, visitors to the attraction step back in time to explore the role the ship played at the Battle of Jutland as well as experience what life was like for the crew that worked on board. More recently, the site has expanded to include a new visitor centre and exhibition space in the Pump House, which explores in more detail the story of HMS Caroline from construction to present day.
HMS Caroline is offering students the chance to go behind the scenes and help with the day-to-day conservation of the ship. Over the course of a day, participants will learn about the history of HMS Caroline and also the challenges involved in conserving a historic site of this nature. More specifically, they will gain an invaluable insight into curatorial practices like pest management as well as the importance of monitoring changes to temperature and humidity. They will also get the chance to undertake an audit of the collection and the ship, checking for signs of active corrosion and standing water on board. This is a unique opportunity not only to develop theoretical knowledge but also practical skills in a museum environment and would suit anyone with an interest in history, heritage or conservation.
Itinerary
9.30am – Depart Students' Union (transport provided)
10.00am – Arrive at HMS Caroline (induction - itinerary, H&S)
10.15am – Introduction to the history of the ship & object handling
10.45am – Self-guided tour of the Pump House exhibition & HMS Caroline
12.15pm – Lunch (provided)
12.45pm – Split into two groups (pest traps/data loggers & audit of collection/ship)
2.15pm – Groups swap activity
3.45pm – Questions & feedback
4.00pm – Return to Students' Union (transport provided)
There are limited spaces available for this event so book now!

Exhibition
Date(s): 14/05/2018 - 14/05/2018
Time: 12:00PM - 1:30PM
Location: Student Guidance Center, the Hub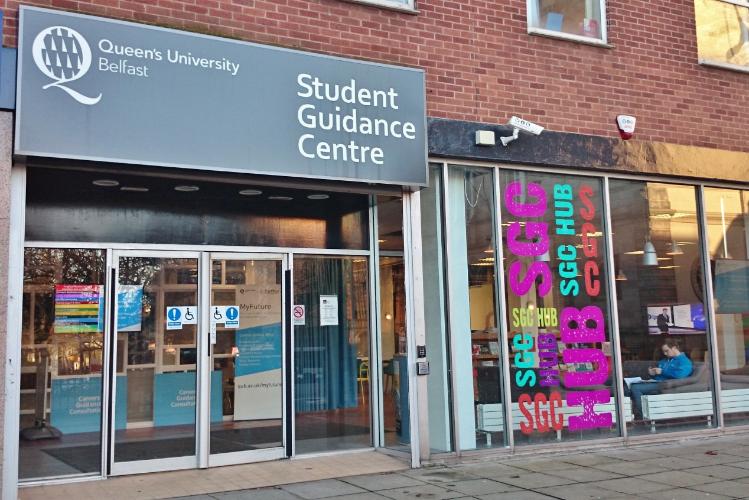 Careers
Date(s): 14/05/2018 - 1/06/2018
Time: 12:00PM - 2:00PM
Location: Student Guidance Centre