Factor analysis – a masterclass
Date(s)
30/05/2018 - 30/05/2018
Attendees: 10
Social scientists are frequently interested in studying a variety of social phenomena that are not directly measurable. Commonly studied concepts in the social sciences such as depression, anxiety, happiness, vulnerability (to name but a few!) cannot be directly observed, but rather their existence is inferred on the basis of phenomena which can be directly observed. This leads to an inevitable question: how can we possibly measure, with any kind of accuracy, that which we cannot observe?
This workshop will thus introduce the fundamental principles of factor analysis. Factor analysis is the process by which unobservable, or 'latent', constructs can be accurately and reliably measured via observable, or 'manifest', constructs. Since social scientists are usually interested in studying unobservable phenomena, factor analysis is an invaluable statistical tool for any researcher.
This course will cover the two most commonly used methods of factor analysis: exploratory factor analysis and confirmatory factor analysis.
The workshop will begin with a lecture to provide participants with a sound conceptual understanding of factor analysis, and of each of the types of factor analysis that we will cover. Practical examples will then be talked through, before getting students to carry out their very own factor analysis. In doing so participants will gain experience using a hands-on approach to reinforce the learning concepts and to ensure that participants are able to perform the desired analysis and appropriately interpret the output. This event will run from 10am - 4pm with an hour break for lunch.
For more information about the importance of quantitative skills for the social sciences, please see the Queen's Q-Step Centre website.

Exhibition
Date(s): 14/05/2018 - 14/05/2018
Time: 12:00PM - 1:30PM
Location: Student Guidance Center, the Hub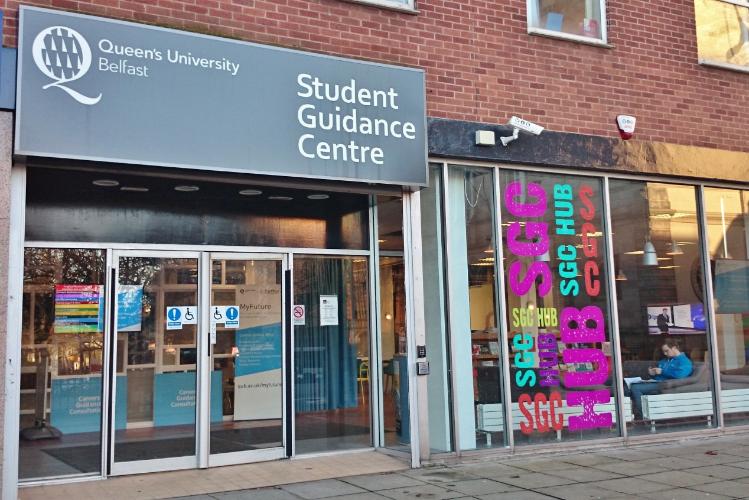 Careers
Date(s): 14/05/2018 - 1/06/2018
Time: 12:00PM - 2:00PM
Location: Student Guidance Centre