Introduction to the Workplace
Date(s)
17/05/2018 - 17/05/2018
Attendees: 60
We've all seen the Hollywood version of life in a law firm; a lot of beautiful people in designer clothes, running around, doing little work, but yet always coming out on top; all the while watching their back in case someone tries to take their position! Most of you will appreciate this not an accurate reflection of what the workplace is really like; but what can you expect when you leave university? The transition from university to the workplace can be daunting and before your first day you might have hundreds of questions. What do I wear? Who will I eat lunch with? Will I understand what I'm meant to do? Every law firm will be different, but in this workshop we hope to provide you with some insight into the differences between university and the workplace; what you can expect from your employer and what your employer will expect from you. This workshop will include an office tour and an opportunity to talk to some of our legal analysts who have recently made the transition from university to the workplace.
The venue is Herbert Smith Freehills (HSF) Law Hub, The Gasworks, Cromac Ave, Belfast ( Herbert Smith Freehills directions).
Can students attending this event please ensure you arrive at HSF Law Hub at 1.30pm in time for a 2pm start.

Exhibition
Date(s): 14/05/2018 - 14/05/2018
Time: 12:00PM - 1:30PM
Location: Student Guidance Center, the Hub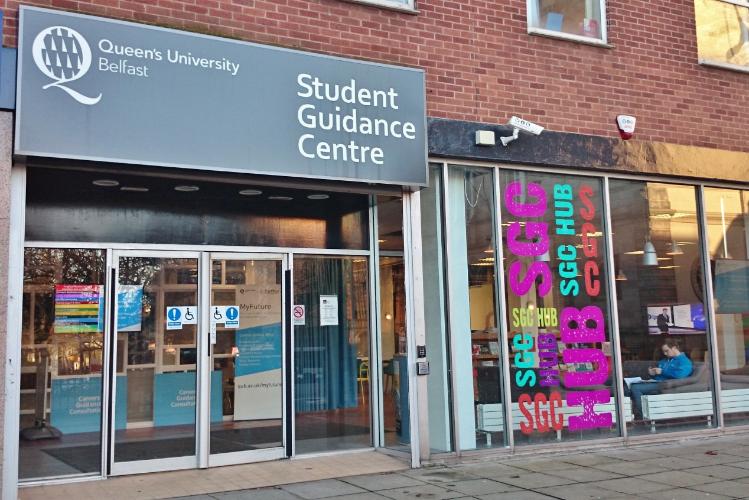 Careers
Date(s): 14/05/2018 - 1/06/2018
Time: 12:00PM - 2:00PM
Location: Student Guidance Centre