Scientific Research: A Widely Applicable Skill
Date(s)
28/05/2018 - 28/05/2018
Location
Computer Science Building, CSB/02.017 (morning session)
Attendees: 35
Scientific research is a core activity in research-led universities such as Queen's and underpins challenging and industrially relevant education. But what is scientific research really? The aim of this activity is to expose students to scientific research, explain the skills, ways of thinking and methods involved in scientific research. The session is motivated by the observation that a "critical mindset" is generally useful in everyday enquiry. This event is open to and will be of particular interest to EEECS students (remaining places may be made available to interested EPS students).
The activity consists of two parts:
Morning session: The goal of this session is to explain what scientific research is about and how it differs from "research" in general. Through a number of accessible examples, we will explain methodologies in scientific research based on the work of Karl Popper and André de Groot. We will discuss how scientific research hinges on the concept of refutable claims. We will explore the interaction between scientific discovery and technological development through relevant examples. We aim to provide students with some basic transferrable skills.
Afternoon session: During this session, students will visit research facilities in the School of EEECS and the ECIT GRI. Topics will include: wireless technology, cybersecurity, robotics and data analytics. Students will be separated in smaller groups to allow hands-on experience. We will organise transport to and from ECIT for the wireless and cybersecurity topics.
Preliminary agenda:
10:00 – 12:30: plenary session (interactive lecture-like; with break)
13:30 – 16:00: tour of research facilities, demos and hands-on activities

Exhibition
Date(s): 14/05/2018 - 14/05/2018
Time: 12:00PM - 1:30PM
Location: Student Guidance Center, the Hub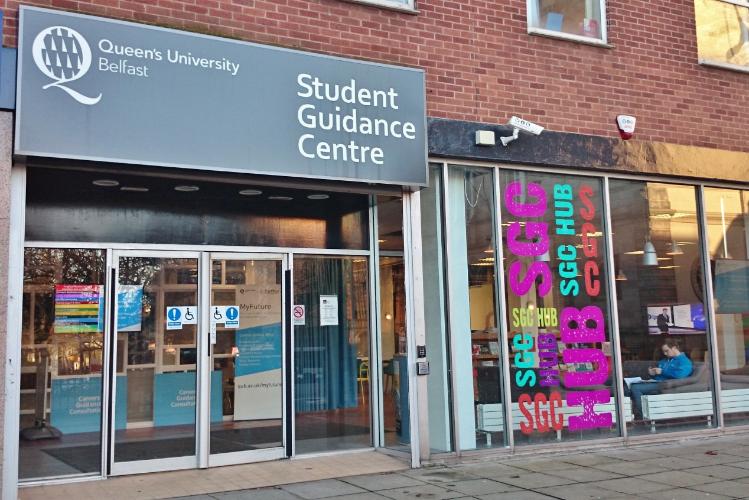 Careers
Date(s): 14/05/2018 - 1/06/2018
Time: 12:00PM - 2:00PM
Location: Student Guidance Centre