Semester 2 Programme of Activity
Events and Programmes
Programme of activities for 2022
Our broad range of activities range from skills workshops to employer panels and careers fairs. Attending these events can help with all aspects of planning your future, from developing your employability to succeeding in graduate recruitment. Check back here for regular updates throughout the academic year.
You can register for Queen's events relevant to you via MyFuture. You can also access events off-campus run by employers or stream recordings of past events.
Industry Insight Series
What can I do with my degree?
Starts 13 January
Not sure what you can do with your degree? Whether you're looking to pivot into tech or take your first steps into a career in digital communications, tourism or consulting, our new online workshop series has all the insights, advice and tips you need to land your dream role – whatever your degree discipline!
Register via MyFuture More information
---
Self-Confidence and Imposter Syndrome
18 January 2022, 12.30 pm-1.30pm
Most people experience Imposter Syndrome at some time in their lives. This session will look at what it is and some techniques to help you deal with it and move on whilst building your self-confidence.
---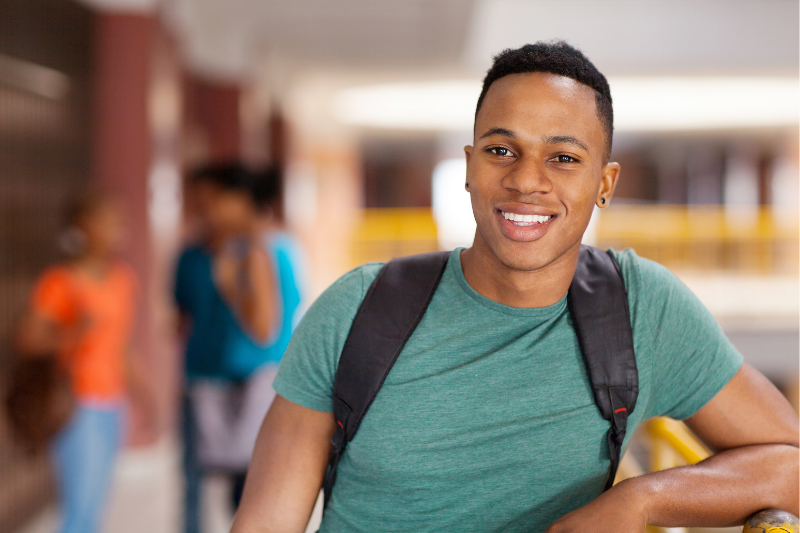 Support for International Students
International Student Employability Programme
Starts 24 January
In our series of three online sessions for International Students, you will discover how to build your personal brand, craft an effective CV and cover letter for the UK job market and learn all about the nuances and etiquette of the UK workplace – including how to ace that all-important interview!
---
Bitesized Session: Effective Communication Skills
25 January 2022, 12.30pm-1.30pm
Communication skills is at the heart of almost everything that we do in our work, whatever that work is. It is a vital skill that we should all be trying to improve on continuously. Often when things go wrong it is because of an aspect of communication. So, with something so important, how can we demonstrate to an employer that we have the skills to communicate and the evidence to back it up. This session will look at the components of communication, barriers to good communication, communication styles and what we can do to keep improving.
---
Spring Careers Fair
Work Experience and Placements
2 February 2022, TBC
We are busy finalising the details of our Spring Fair, please check back here for details.
---
Bitesized Session: Leadership Skills
09 February 2022 12.30pm-1.30pm
This session will distinguish leadership and management and we will talk about both. We will look at leadership styles, qualities of a leader and developing your leadership skills.
---
Influencing and Negotiating Skills
24 February 2022, 12.30 pm
It might be "Who is getting the coffee?" rather than Brexit but the skills are essentially the same and useful in many aspects of work. This session will look at stages of a negotiation, negotiation styles, win-win solutions and influencing and persuading tactics. We will round it off with some do's and don'ts.
---
Bitesized Session: Active Resilience
11 March 2022, 12:30 pm
We know that resilience is important and that it is not a static state but something that we need to build upon regularly. This short session will give you some techniques for actively building and maintaining your resilience, checking in with yourself and having resources to count on.
---
Talking about Global Citizenship
21 March 2022, 12:30 pm
This session will give you an overview of what it means to be a Global Citizen. It will also help you relate activities/experiences that you may have had so that you can talk about them at interview. We will use the 'United Nations' 17 Sustainable Development Goals to inform our session.
---
Learning Agility
29 March 2022, 12:30 pm
Learning Agility is a set of skills that help people learn from past experiences to deal with new situations, something that is a constant in the world of work and much sought after by employers. In short, "knowing what to do when you don't know what to do". Learning Agility indicates a high level of motivation and enthusiasm.
---
Working with Customers and Clients
05 April 2022, 12:30 pm
This may not be something that you have thought of when considering your interview skills, but all organisations have customers, and all organisations can only thrive if they meet their customers ever changing needs. So, whether you are considering a job as a software developer, a nurse, an engineer, a human resources manager or a linguist you will have customers. This session will give you an overview of what is required and how to answer those tricky interview questions.
---
Development Weeks
23 May - 3 June, 2012
Development Weeks is two weeks in the academic year providing all students with dedicated time and space to take part in extra-curricular activity and gain Degree Plus Accreditation.
Check back soon for a list of events for Development Weeks 2022.
Revisit Development Weeks 2021
---