Learning Development Service
Information for Schools
The Learning Development Service provides academic skills support to undergraduate students at the University.
LDS engage with undergraduate students within taught programmes, using Canvas activities and associated live workshops. Our Canvas learning resources, which cover a range of academic skill areas, can be fully integrated into your School modules. These will then be available to students to consult both in-session and independently as they progress in their studies. If you would like LDS to provide academic skills support as part of your taught programme, please contact the relevant LDS staff member.
To learn more about our Canvas-based learning resources, click here.
School Contacts
If you are interested in embedding academic skills support within your teaching programme, please contact the relevant staff member below.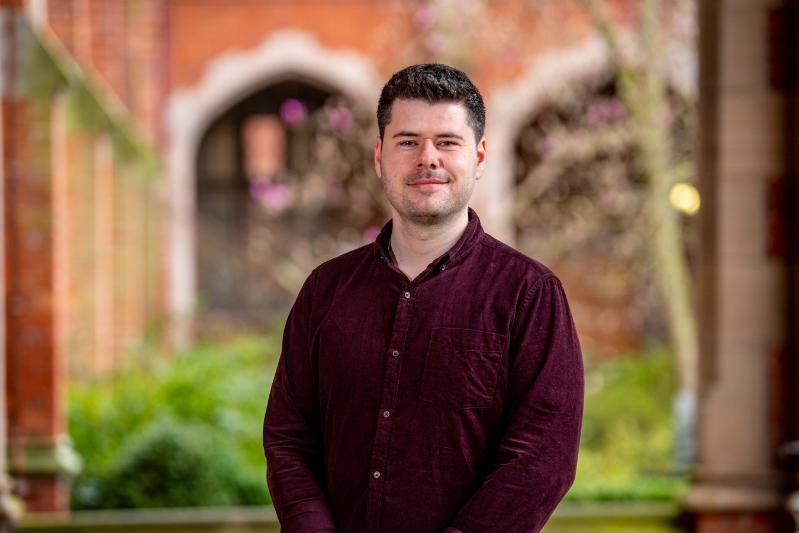 Dr Chris Laverty
School contact for:
• Electronics, Electoral Engineering & Computer Science
• Law
• Maths & Physics
• Natural & Built Environment
• Nursing & Midwifery
• Pharmacy
• Psychology

Contact Chris
Dr Laura McGinnis
School contact for:
• Arts, English & Languages
• Biological Sciences
• Chemistry & Chemical Engineering
• History, Anthropology, Philosophy & Politics
• Mechanical & Aerospace Engineering
• Medicine, Dentistry & Biomedical Sciences
• Queen's Management School
• Social Sciences, Education & Social Work

Contact Laura
Dr Ciarán O'Neill
Ciarán is the Student Learning Development Service Manager and has overall responsibility for our academic skills delivery and School engagement programme.
Contact Ciarán