Medical conditions - including pregnancy and temporary impairments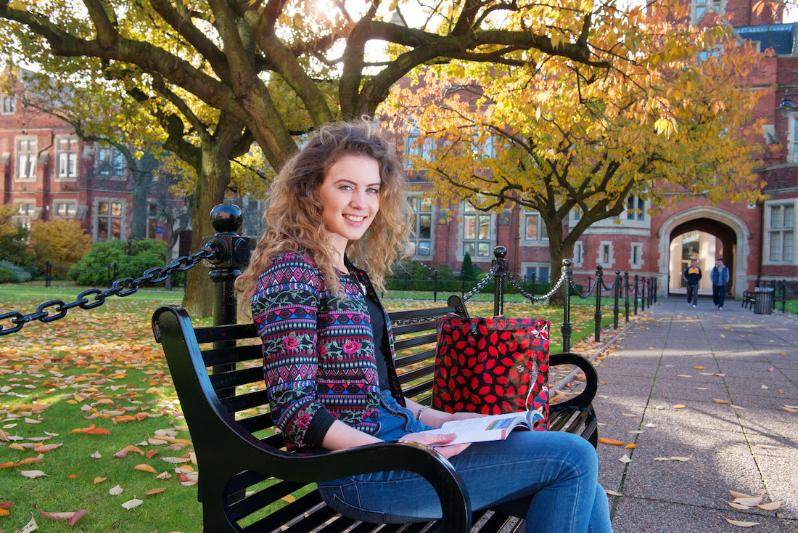 Medical Conditions
including pregnancy and temporary impairments
Please see below for more information:
Temporary Impairments
There may be occasions when a student may be temporarily injured or may need surgery which can result in a temporary impairment e.g. broken limbs, short term impairments resulting from injuries, surgeries, medical procedures etc. Temporary impairments are not regarded as disabilities, however the University does recognise that temporary impairments may impact on academic progress (e.g. difficulties getting to class, taking notes, taking exams etc.) and has provided information that may help students continue with their academic progress:
Speak to your School office to discuss impact of your temporary impairment and options available to you.
Obtain medical evidence of your temporary impairment, the impact your temporary impairment will have on your studies, and the likely length of time the impairment will last, from the University Health Centre - if you are not registered with the University Health Centre, then you need to contact your GP for medical evidence.
Submit an exceptional circumstances form which can be obtained at your School office along with medical evidence to your School at the earliest possible time and arrange to have a discussion with them about how your temporary impairment may impact you academically (e.g. taking notes, attending classes etc.) - by having this discussion with your School you will be able to assess what options are available to you. If your temporary impairment impacts you during the exam period your School will be able to offer you advice - you should also look at 'Exceptional Circumstances - A Student Guide'.
Students should also advise their School Office if they think their exams may be impacted due to a short-term injury or condition. This will enable Special Examination Arrangements and Supports to be considered. Student Disability & Wellbeing Service will review the student's entitlement to special examinations arrangements. (Any queries will be discussed with the School). Recommendations will then be forwarded to the Examinations Office who will, as far as reasonably possible, implement these arrangements and communicate to the student.
Ongoing hospitalisation due to illness, surgery etc. is not considered a temporary impairment, and will be considered with attendance polices and exceptional circumstances procedures, depending on the length of absence. Please contact Disability Services if there is a query about an absence that relates to a disability.


Students who are pregnant
Students who are pregnant are encouraged in the first instance to contact their GP (doctor).
Students are encouraged to notify the University about their pregnancy through their Personal Tutor or Supervisor (or other designated member of staff) in their academic School. You must do this if elements of your programme of study present risk to health and safety. Students who are pregnant should contact their Advisor of Studies to discuss options and possible support that can be put in place that may related to specific elements of the course, or particular concerns relating to the pregnancy.
The health and safety of a pregnant student is of paramount importance at all times, and all students should be treated in a sensitive, non-judgemental and confidential manner. Only members of staff who need to be informed for valid reasons will be notified of a student's circumstances and this should be done only with the student's prior consent.
Elements that may be considered to ensure the health, safety and wellbeing of a student who is pregnant:
Health and Safety risk assessment within the School
Referral to Occupational Health, either due to risks identified, specific course queries (e.g. placement) or for examination support. Please note that if a placement is involved, Occupational Health or equivalent procedures within the placement organisation may be involved, and this should be discussed with the member of staff at Queen's co-ordinating the placement.


Support for long-term conditions
In Northern Ireland, a person is regarded as being disabled if he/she has 'a physical or mental impairment which has a substantial and long term adverse effect on his/her ability to carry out normal day to day activities'. This definition may include people with a wide range of physical and learning disabilities, mental health or medical conditions (including cerebral palsy, asthma, diabetes, epilepsy, muscular dystrophy, autism, depression and ME, although this list is neither definitive nor exhaustive.
Support is available to students with disabilities by contacting Disability Services for an assessment:

Disability Services
Email: disability.office@qub.ac.uk
Tel: 028 9097 5251
Further sources of information and support:
The student Counselling Service is available to all students experiencing emotional or personal difficulties which may impact on their studies. This is a free, confidential and non-judgemental service.
Advice SU - financial advice and information about money management & benefits