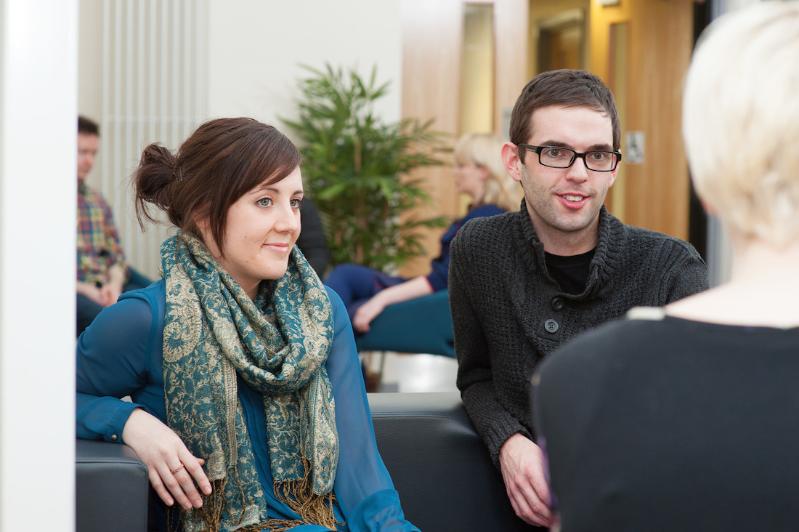 Sexual Health
Are you worried about your sexual health?
It is important to look after yourself and take care of your sexual wellbeing. Please find information on some available services below.
Free Sexual Health Clinic
There is a drop in clinic providing free sexual health advice and testing open in the Students' Union. The clinic is available for access every Monday 1pm -4pm and is located on the first floor of the Students' Union. A qualified doctor and nurse will be available and they provide free STI testing (with no examination required), condoms and the emergency pill. Don't worry in silence, talk to the experts!
Further information on sexual health is available from:
Click this link for a list of Gum Clinics (opens as a pdf document)

The Public Health Agency has published the below booklet:
The booklet explains the importance of having a check-up at a Genito Urinary Medicine (GUM) clinic and what happens at the clinic:
Dont Gamble with Your Sexual Health‌ (opens as a pdf)‌‌
Sexpression Belfast
Sexpression Belfast is an independent network of student projects based at UK universities. They aim to empower young people to make informed choices about their sexual and reproductive health through comprehensive education.
Sexpression Belfast provides students with the opportunity to teach classes within local secondary and primary schools, covering a range of topics; STIs, contraception, self-esteem and more. Our subcommittee Safe works within the University to provide advice to students regarding sexual health.
For more information contact: sexpression@qub.ac.uk or alternatively click here to check out their website.
Please note that external organisations are not affiliated with QUB. We are however aware that these may be of interest and would therefore like to make you aware of them.