There are several key components to event planning for both large and small scale events. The following information will help you through the initital stages of preparing for your event.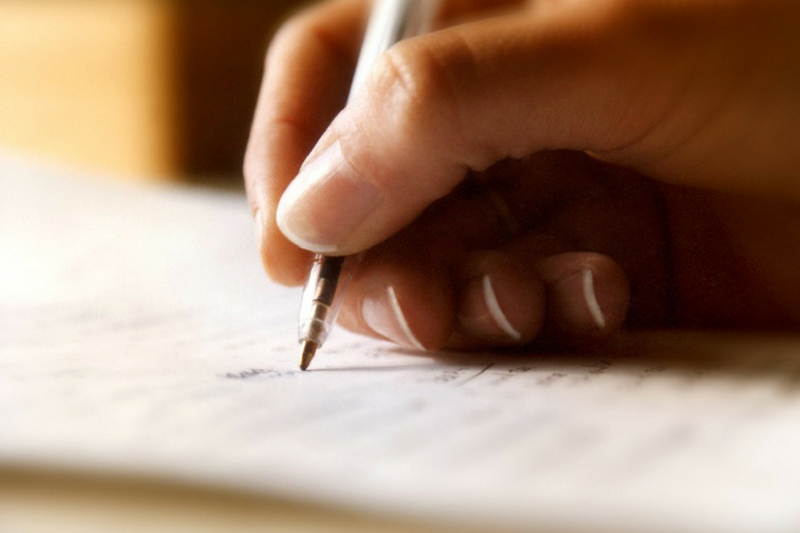 Running Order
Drafting a Running Order and sample templates
Creating a Running Order for your event helps you to ensure that you have thought about all of the details, have enough time to fit in all of your sessions and have built in enough time for breaks and travel. Your running order should include all of the tasks associated with getting the event up and running, giving details on set up/take down, event timings, locations and responsibilities.
Begin by determining the overall event duration, which will tell you how long you have to fit in speaker sessions, networking and breakout sessions. Break your event duration down into hours, or 30-minute slots, so that it is easier to allocate chunks of time to different activities.
Next, make a list of all of the activities you need to fit into your event. List your plenary and breakout sessions and consider your key stakeholders, such as exhibition partners and sponsors, to ensure their requirements are being adequately met.
When putting together your Running Order, ensure you take into account the following:
Allow enough time for guests to get to your event - if your event is in the evening, allow enough time for visitors to get from their workplace to the event venue.
Ensure your timing fits with your audience, i.e. do not put an event for children late in the evening.
Ensure there are regular breaks in the programme to keep your guests engaged. You could also consider getting guests to change locations at various points in the day.
Provide regular and adequate refreshment breaks to allow for networking.
You may want to include "free space" for activities such as networking, visiting an exhibition and spending time with sponsors.
Examples of Event Running Orders can be found below, or contact the Events and Conferencing Team for assistance and advice.
Read more
Read less
---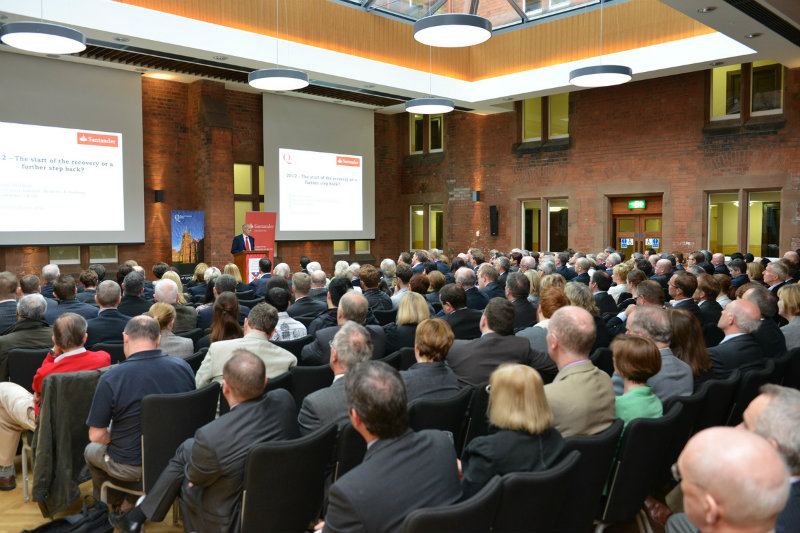 Venue
Things to consider when choosing your venue
Once you know the size, format and date for your event, you should find and book the most appropriate venue on Campus.
All Centrally Bookable meeting, function and teaching venues are available for staff to book online. Log onto Queen's Online and click on the Timetabling and Room Booking link to access a number of applications including:
Location Bookings: allows you to view the bookings and available free slots in any centrally bookable room in a given week
Book a Room: an online room booking service with automatic email confirmations
My Current Online Bookings: returns details of all your current bookings submitted through Book a Room and enables you to cancel rooms online
Most centrally bookable rooms can be booked free of charge for University events. Exceptions to this may include events where guests pay a fee to attend or events being organised on behalf of an external organisation. The Timetabling and Room Booking Unit can advise further if required.
The availability of conference and meeting rooms in Riddel Hall can be checked by contacting the Riddel Hall Administration Team. Please note that a room hire charge applies for the use of all rooms at Riddel Hall.
Venue Setup
Imagine your chosen venue is a blank space with no furniture or equipment. Consider what you need in that room in order to make your event a success:
What layout do you require?
Do you need any AV equipment?
What catering provisions will you need to make? Bear in mind when planning that not all rooms can accommodate catering (e.g. teaching spaces & Elmwood Hall)
Will you need specialist equipment from an external supplier?
The following sections will help you to determine what you need to do in order to ensure all of the required arrangements are in place.
Room Layout and Portering
Function Rooms at Queen's are often capable of accommodating a number of different layouts. The following Guide to Common Room Layouts will illustrate common layouts and their functions. Note that not all rooms on campus can accommodate all layouts. Capacities of Function and Meeting rooms can be found on our venues page, accessed here. Remember that it takes time to change the layout of a room and this needs to be built into the total duration of your room booking.
Once you have decided on the most appropriate setup for your event, you should request assistance from the Porters office. Your Building Liaison Officer can submit a request via the Estates Planon system. To check when a room is available for set up or for further information and advice, please contact the Porters office, ext. 3068 or email Porters.
Cleaning
The University rooms are cleaned daily before 9 am. Please be advised that your event may be the second event in your chosen room that day. If you feel you require a second service, then please request this via your Building Liaison Officer who can request this via the Estates Planon system. For further information, please contact the Cleaning Helpline, ext. 5152 or email cleaning staff.
Out of Hours Access
If your event is taking place outside of working hours, please contact Security for late access, ext. 5099 or email security staff. If you require heating outside of core hours, you will need to contact the Estates helpdesk on ext. 5152. To reduce the University's carbon footprint, the buildings that are accessible in the evenings are PFC, MBC and the Lanyon building.
Read more
Read less
---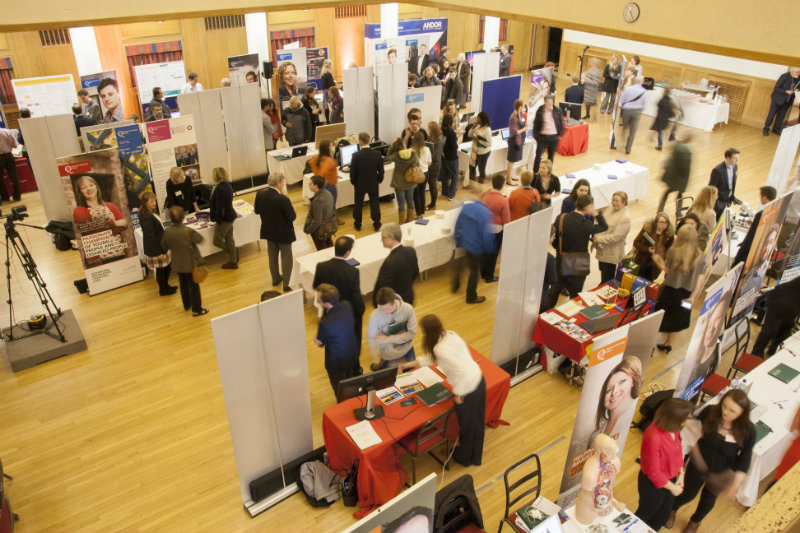 Sponsorship
Information on obtaining Sponsorship and the benefits of Sponsorship
Queen's University encourages the involvement of companies and the corporate sector in the sponsorship of events wherever appropriate. Association of a company's name with University events can be particularly attractive in terms of the opportunities for connecting with students, media coverage and as a display of public spirit.
Types of Sponsorship
There are three basic types of sponsorship:
Financial support: where a cash contribution is made in return for some kind of association with the event or an activity
Provision of goods or services in-kind: where goods or services are provided either without charge or at a significantly discounted price in return for some kind of association with the event
Working in Partnership: where the parties agree to fund or arrange a joint event, usually on a cost sharing basis

Types of Benefit
It is reasonable for sponsors to expect some return for their support and such returns should be confined to the event itself. Benefits usually fall into one of four categories:
Branding: The association of a company name and/or logo on promotional material. The prominence and extent of a sponsor's logo should reflect the value of sponsorship funding, especially when working in partnership with a sponsor
Accreditation: The direct association of the sponsor's name with an activity. Sponsors should not be offered accreditation within the title of the activity, as this might imply ownership
Showcasing: The association of a company's products or services through exhibition or use. Examples would include allowing a company to set up a display stand at an event, or using a company's products to support an event (e.g. motor vehicles for transport)
Representation: The allocation of places/tickets to sponsors for attendance at activities
Sponsorship of less than £5,000
Where the amount of Sponsorship is likely to be less than £5,000, no formal University approval is required. However, careful consideration should always be given to the following:
Sponsorship must be of the event, not of the University or of staff
Sponsorship should not imply endorsement by Queen's University of a product or company
Sponsorship should not place staff under undue obligation
Sponsorship arrangements must not compromise the dignity or public standing of the University
Any sponsorship should add to, and not detract from, the value of the event
When considering potential sponsors, you should take care to avoid unethical associations (i.e. companies that may have had their image tarnished and, therefore, have low credibility in the eyes of the public and media) or conflicts of interest and you should consider how the various target audiences may react to the commercial involvement. Be aware that sponsorship by companies in some product industry areas could impact negatively, for example:
Alcohol and tobacco Industry
Defence Industry
Environmentally unsound companies
Companies with political connections, and those giving substantial political donations
Companies likely to try to use the activity as a market to sell products
Companies undergoing Government or financial investigation
Companies in contractual negotiations or arrangements to provide particular University goods or services
In any sponsorship arrangement there is a requirement for a formal agreement so that the responsibilities of both parties are clearly defined. Use the following Corporate Sponsorship Agreement Template. In some cases, sponsors' motives or the benefits that the sponsor anticipates may not be immediately apparent so it is important to document what a sponsor might gain from the agreement. The agreement should set out the benefits on offer to each party, any renewal rights, exclusivity, financial arrangements, facilities for dispute resolution and a termination clause.
Sponsorship of more than £5,000
Where the value of Sponsorship is likely to exceed £5,000, Development and Alumni Relations should be notified in advance of entering into any agreement. DARO can be contacted on Ext. 3114 or via email. They will need to know the following details:
Details of the event
The amount and type of sponsorship sought or offered and the benefits expected to accrue to the sponsor
The reasons for seeking sponsorship
Which organisations you consider might offer sponsorship and their likely rationale for doing so
Details of any known previous dealings with those organisations
Read more
Read less
---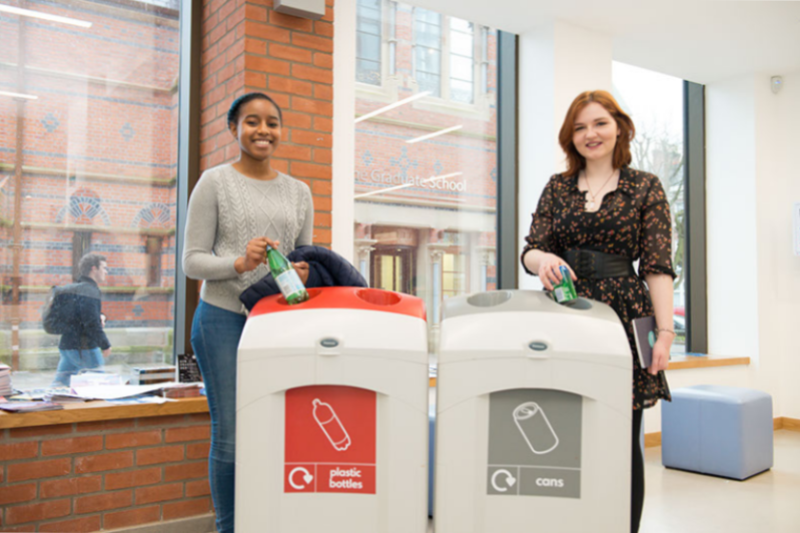 Waste Management
Guide to Waste Management at Events
A brief summary of things to consider when organising your event.
It is important to ensure that adequate waste and recycling bins are available within your event venues and to ensure that arrangements have been made for the waste to be removed post-event. It is a School/Directorate responsibility to ensure that all areas are left clear and safe. Please click to view the Guide to Waste Management at Events and contact the Environmental Team on 028 9097 5005 with any enquiries'.
Read more
Read less
---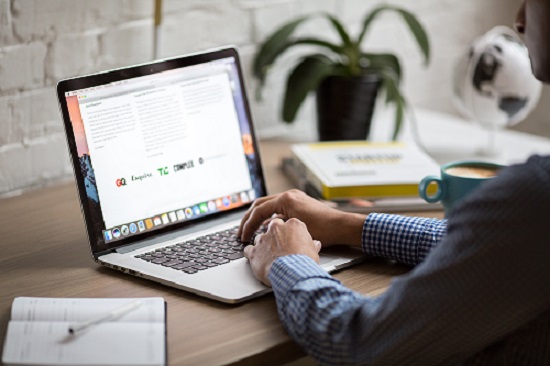 Data Compliance
Information on GDPR and how it will impact you as the Event Organiser
It is vital for event organisers to understand the General Data Protection Regulation (GDPR) legislation and to understand the requirements. The legislation applies to everything from registration systems, event apps and surveys to social media, collecting business cards and scanning badges.
Move your data into a secure database
Stop using unsecured spreadsheets and move to an encrypted system. Be aware who has access to the data (e.g. temporary staff) and update the password regularly. If you print event data treat it as sensitive and be careful who has access to it outside of your organisation.
Contact your technology providers
Get in touch with any event registration or event management platforms you use or the providers of any other apps or tech that use personal data and ask them to prove GDPR compliance.
Cleanse your data
Make sure all your existing data is squeaky clean by getting people to re-opt-in and destroying any data you can no longer use or that you don't need. Don't forget to obtain permission for all the ways you will use their data by unbundling consent e.g. provide separate tickboxes for phone contact, contact by email and sharing with third parties like venues, sponsors and speakers. Third parties must be named.
Contact third parties
Contact anyone you have shared data with such as event sponsors, partners or stakeholders and ensure anyone who has requested removal is removed. Make sure they are aware of their obligations under GDPR.
For further assistance please contact the Information Compliance Unit info@compliance.qub.ac.uk
Read more
Read less
---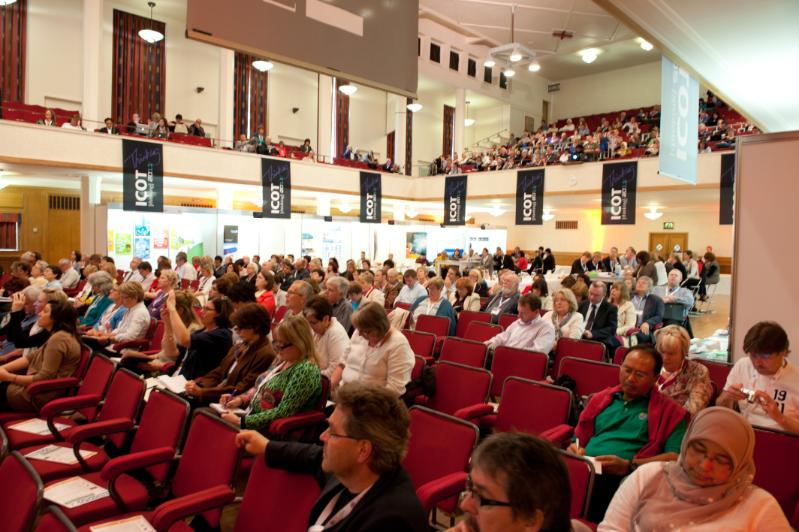 Technical Information and facilities
Audio Visual, Wifi, Parking etc
Find out about the equipment available in our spaces and spaces for your event.
Audio Visual
All of the University's centrally bookable teaching rooms are equipped with:
Networked PC (Windows 10 and Microsoft Office 2013)
Data projector or plasma screen
Sound playback capabilities
Laptop connection (all rooms have VGA, most rooms have HDMI)
Standard equipment in Function rooms differs depending on the venue. A full list of the equipment in each room can be found on Queen's Online in the Timetabling and Room booking section.
Audio Visual Services (AVS) look after all centrally booked teaching rooms and provide free of charge support in these rooms to staff for teaching and other core University business. AVS may provide conference support as a costed service. However, this is subject to staff availability and University teaching support commitments. University staff who are organising conferences should get in touch with AVS at the earliest opportunity to discuss both technical support and equipment needs. For more information on costings and support options, click
Wifi Access
The University offers users free WIFI access for up to 4 hours per day via the Cloud. For those requiring additional capabilities, individual WIFI logons can be arranged through Information Services at a fee of £2pp. Email advisory@qub.ac.uk for more details.
Parking Permits
Parking is available on the main site at evenings and weekends, and on weekdays for event organisers by prior arrangement. Free parking is available to conference and event guests at Riddel Hall at all times on a first come, first served basis.
On weekdays, you may wish to consider booking parking spaces for your key speakers or presenters. Spaces can be booked on Queen's Online through the Parking Permits application. Other guests should be encouraged to use public transport – full details are available on the Sustainability website.
Printed Materials
You are likely to require a range of printed materials for your event, which will range from delegate badges, signage and table place cards, to more complex event programmes and conference manuals. A range of printable templates are available in the Useful Contacts and Resources.
Read more
Read less
---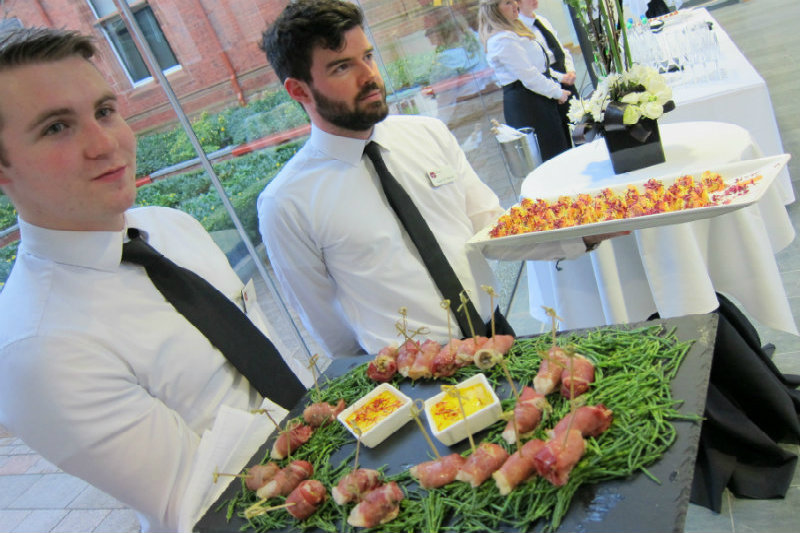 Hospitality
Catering and Alcohol
Delivered Hospitality at Queen's offers you a range of food and drink to order online and have delivered to your event.
Catering
When planning your event, think carefully about what food and/or drink you would like to give to your guests and where this will be served. It is important to set expectations before the guests arrive; in the additional information that you send out, let guests know if and when they will be given food or drink so that they know what to expect when they arrive. You can also advise them of the facilities available on campus if you are not going to be providing refreshments - more information can be found here. Where food is being provided, you should ensure that you give guests the opportunity to advise of any special dietary or allergy requirements.
All food and drink at events on Campus must be supplied by Queen's Campus Food and Drink. It is not permitted to bring in food or drink from an external source unless agreed in advance with the Food and Drink Operational Manager. Remember that any food you serve must be consumed at the specified time in order to comply with catering regulations, so ensure you build catering timings into your Running Order.
Campus Food and Drink offer an extensive range of food and beverage solutions in locations across the campus for a variety of events. They aim to provide the best value catering options with no hidden charges or delivery fees and are committed to delivering on time to your chosen location on campus. It is important to communicate dietary requirements and expected numbers to Campus Food and Drink at least 48 hours in advance of your event for main site, and 72 hours for Riddel Hall.
Standard catering items can be ordered via the Delivered Hospitality website, which can be accessed here. If you have more specific requirements, or you wish to discuss your requirements in more detail, please contact Odhran O'Neill, Campus Food and Drink Operational Manager on ext. 3898 or by email to o.oneill@qub.ac.uk.
Alcohol
The University holds a number of Liquor and Entertainment licenses for rooms and areas across the Campus. The Event Organiser must ensure at all times that relevant Northern Ireland legislation is followed. The Head of Campus Food and Drink can provide advice to Event Organisers if required.
Changing the Menu. For Good
Changing the Menu. For Good is a pioneering project by Visit Belfast and industry partners that we are supporting to raise funds and supplies for those experiencing food poverty in our city.
For more information click here.
Read more
Read less
---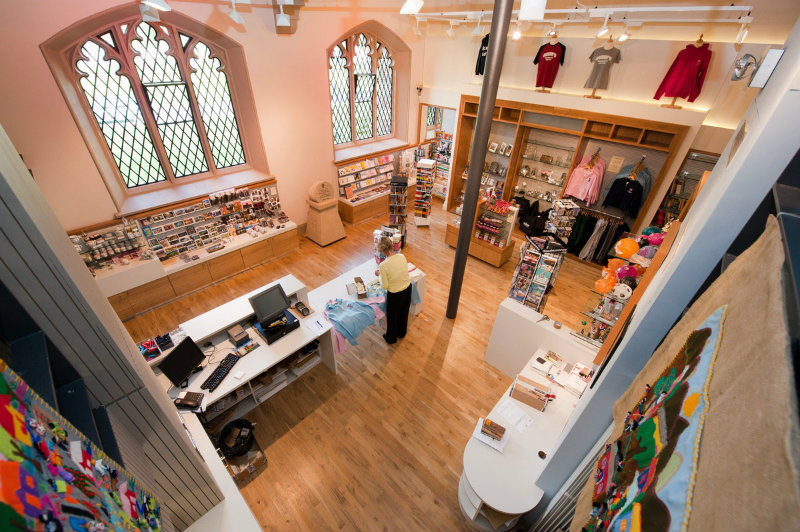 Services on Campus
Gifts and Delegate Offers
Information regarding discounted branded merchandise for your delegates
Speaker Gifts and Delegate Offers
The Welcome Centre and the SU Shop are both able to assist with the purchase of thank you gifts for speakers or branded merchandise for your delegates. Both retail units are also able to offer discounts to conference delegates in the form of vouchers. The Welcome Centre can offer space for a delegate registration desk to assist large events taking place on the main site. Contact Queen's Welcome Centre or Students' Union Shop for more information.
Read more
Read less
---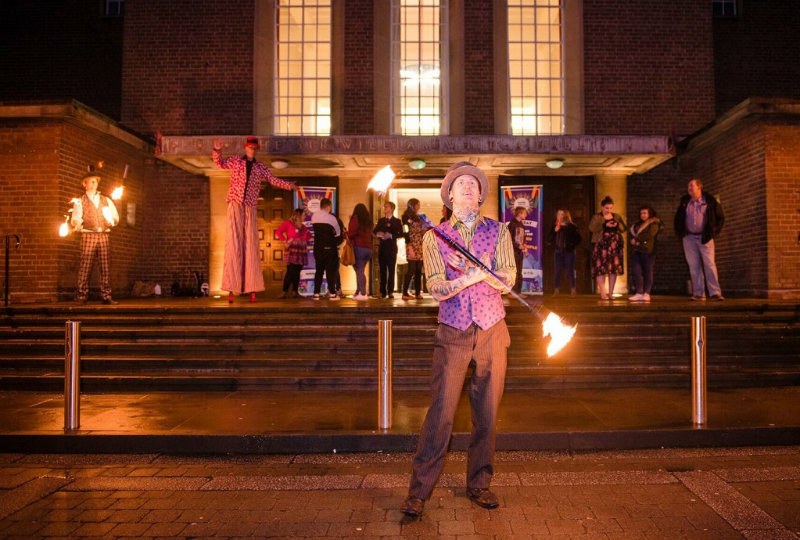 Additional Services
External Suppliers
Information regarding external suppliers
External Suppliers
For some events, it may be necessary to enlist the help of external suppliers. Examples include the provision of marquees, assistance with room decorations or additional Audio Visual support. When this is necessary, the University has a range of contracted suppliers who should be used. The University has already ensured that contracted suppliers will provide competitive prices and have ensured they meet relevant Health and Safety standards and have in place appropriate insurance and liability. Details of current contracts can be found on the Procurement website. For more information please contact Procurement, Ext. 3026.
Read more
Read less
---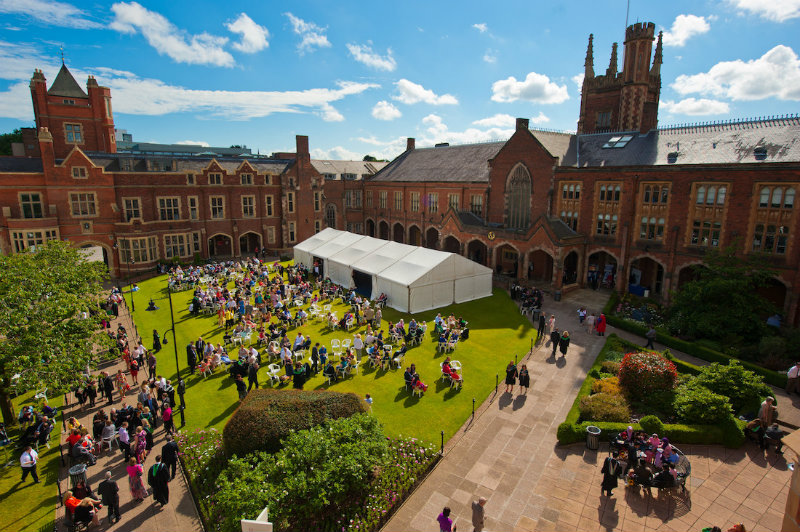 Special Types of Events
Charitable Events / Television and Filming requests
Additional information to consider when planning charitable events or facilitating TV/filming requests
Charitable Events
The Queen's Charities Committee administers charitable fundraising requests from students, staff and external sources, and ensures that University guidelines and procedures are upheld. Anyone wishing to hold a fundraising event on campus should download the Fundraising Request Form in advance of publicising the event and return it to the Committee Secretary, who will submit it for the consideration of the Committee.
TV/Filming requests
Queen's University is a historic, iconic location in Northern Ireland and regularly attracts requests from film or television producers who wish to use the interior and exterior of the campus in their recordings. In order to protect the University from both an estate and reputation point of view and to ensure no detrimental impact on core business, all TV and Filming requests must be forwarded to The Events and Conferencing Team, who will follow the agreed procedures and where appropriate, make the necessary arrangements for the filming to take place.
Read more
Read less
---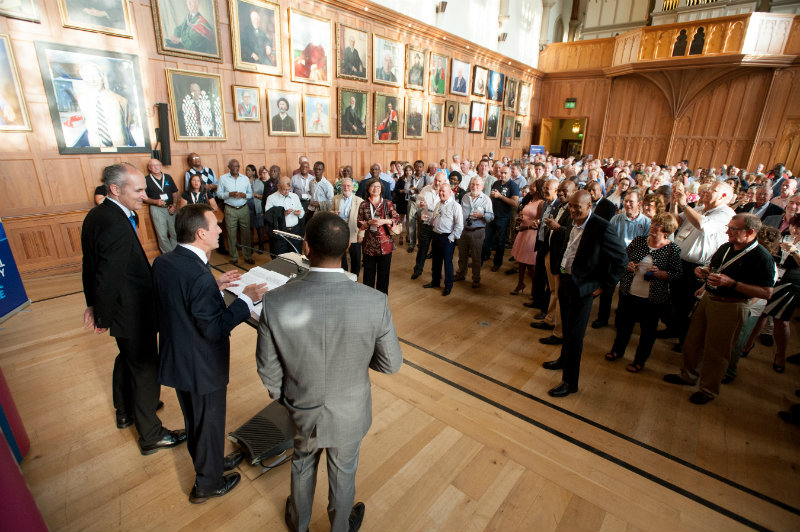 Other things to consider
Special Guests
VIPs/Dignitaries
If you anticipate attendance by any VIPs or dignitaries at your event, it is important to ensure that relevant University stakeholders (e.g. the Vice Chancellor's Office, Security, Communications, etc) are aware.
At the point of booking your Function Room, it is possible to advise the Timetabling and Room Booking Unit of the likely attendance of VIP guests by ticking the appropriate checkbox on the online form. The Unit will then forward notification of the visit to all of the relevant departments to ensure that no further action is required.
If you are made aware at a later stage in the planning process of the likely attendance of VIP guests or dignitaries at your event, please notify the Timetabling and Room Booking Unit by email to roombookings@qub.ac.uk for the necessary arrangements to be made.
Read more
Read less
---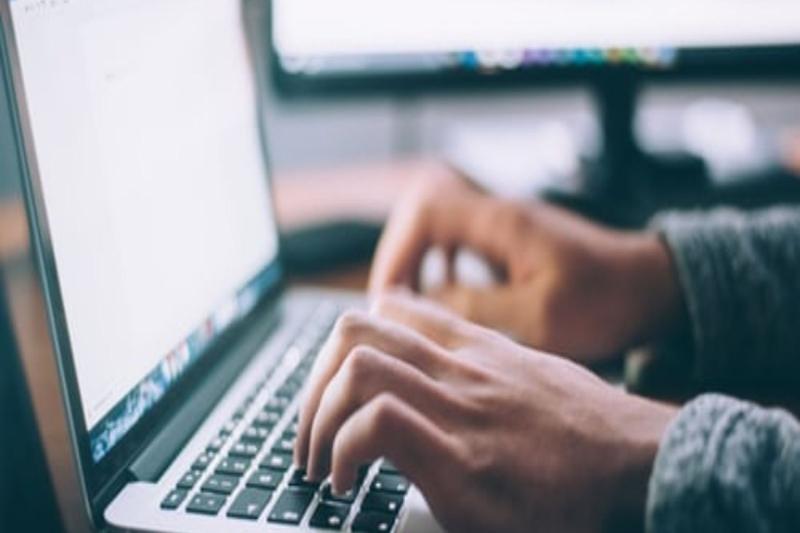 VIRTUAL EVENTS
Support with virtual and hybrid events
Certain types of events can work just as well virtually, in the form of an online event using Microsoft Teams (max 300 participants) or Teams Live Events (max 10,000 participants).
For more information on using these platforms, or for help to move your event online, please talk to a member of the Events and Conferencing Team who will be happy to guide you.
Read more
Read less
---