A Culture of Peace? The Role of Museums in Peacebuilding and Reconciliation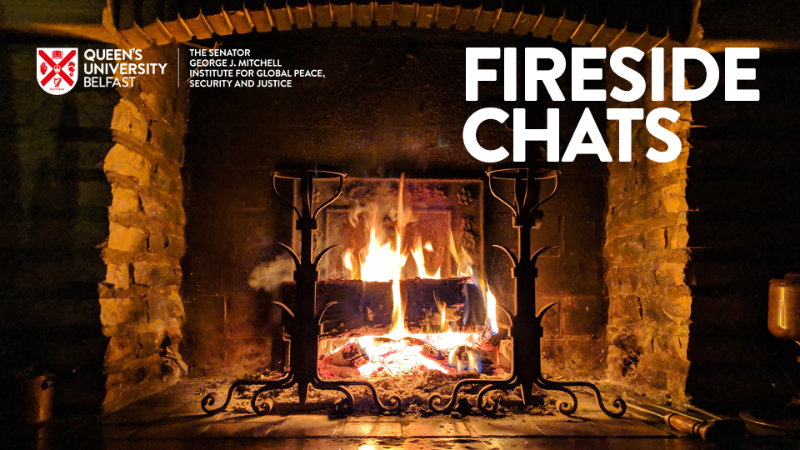 ---
We are delighted to announce the first in the new series of the Mitchell Institute Fireside Chats for this academic year.
Speaker: Emily Traynor Mayrand (Georgetown University)
Chair: Brendan McKee (Queen's University Belfast)
Contrary to the popular belief that museums are becoming increasingly irrelevant, public opinion polls over the last 20 years have demonstrated that museums consistently rate high in terms of public trust. In a world in which trust in institutions is being questioned and conspiracy theories are on the rise, this consistent public trust indicates that museums can play key roles in the peace and reconciliation process following conflict. This presentation will offer an exploration of the role of museums in the peacebuilding and reconciliation process in Belfast, NI, focusing on a comparative review and analysis of three museums which focus on the Troubles from different points of view. The analysis brings together theories from conflict and peace studies, and museum studies in order to understand the dynamics at play in these spaces and how these may in turn impact museum visitors and their understanding of the conflict in question. Understanding the role museums and other cultural institutions play in facilitating (or hindering) the peace and reconciliation process is key to support such processes in a holistic manner and provide communities with diverse spaces in which to process the events of conflict.
A meeting link will be forwarded to participants on the day of the event.
Emily Traynor Mayrand
Emily graduated with a Master of Arts in German and European Studies from Georgetown University (2021) where she had the opportunity to develop her research on the role of cultural institutions in post-conflict peacebuilding. Prior to this, she graduated magna cum laude from the University of Ottawa, earning her Honours Bachelor's of Social Sciences in Conflict Studies and Human Rights. Emily has worked in various positions in academia, the NGO sector and for the Government of Canada. She currently works as a Junior Research Analyst for the Canada Centre for Community Engagement and Prevention of Violence at Public Safety Canada.
Image credit: Stephane Juban, Unsplash.
Department

The Senator George J Mitchell Institute for Global Peace, Security and Justice