What does it mean to be resilient?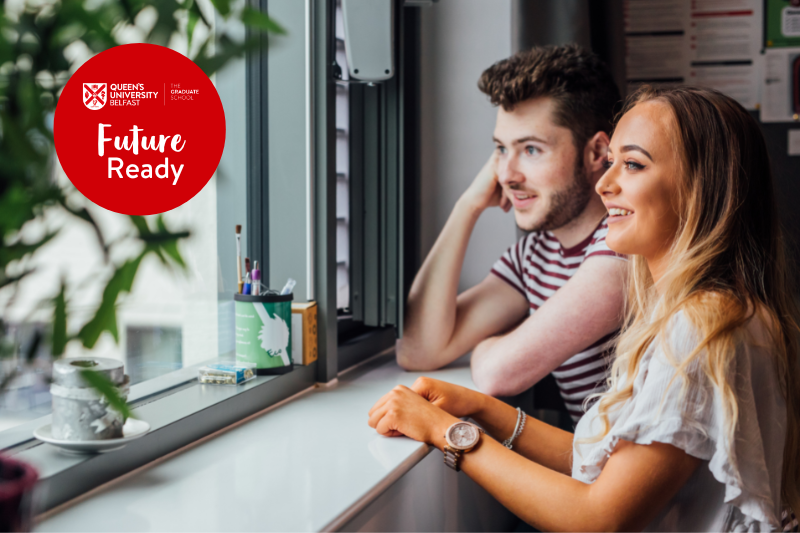 ---
In these uncertain times, it can be a real challenge to maintain our focus, manage our stress, and try to balance the emotional, physical and mental demands being put on us.
This workshop will help you to unpack how certain feelings can affect how you develop resilience. We will give you a practical framework with personal strategies to enhance your emotional resilience and teach you to become more effective in recognising, managing and expressing your emotions. You will also get support for dealing with pressure and take away our top tips for improving your overall resilience
Meet the Consultant
This workshop is led by John Mackel, Postgraduate Training and Development Consultant at the Graduate School. John has over 30 years of experience as a Consultant and Owner / Director, in leading and managing projects in organisations across a range of sectors specifically in Strategy Implementation, Leadership Development, R&D, and Business Improvement.
Researcher Plus
Students who attend all eleven workshops (below), equivalent to five full days of training in the academic year 2022–2023 will be eligible for the Researcher Plus Award. The programme will be delivered via a blend of in-person and online workshops.
27/09/22: Future Ready Programme: Your PhD…what next? (In-person)
04/10/22: Future Ready Programme: Job search and effective career planning. (In-person)
11/10/22: Future Ready Programme: Effective networking and how to start your LinkedIn profile. (Online)
18/10/22: Future Ready Programme: CVs and Cover Letters for non-academic jobs. (In-person)
25/10/22: Future Ready Programme: CVs and Cover Letters for academic jobs. (In-person)
01/12/22: Future Ready Programme: Competency based applications and interviews. (In-person)
08/11/22: Future Ready Programme: How to prepare for interviews for academic jobs. (In-person)
15/11/22: Future Ready Programme: Applying Project Management principles to your research. (Online)
22/11/22: Future Ready Programme: Commercialising your research. (Online)
29/11/22: Future Ready Programme: Building your Emotional Resilience. (In-person)
06/12/22: Future Ready Programme: PhD Pathways Panel Event. (Online)
Department

The Graduate School