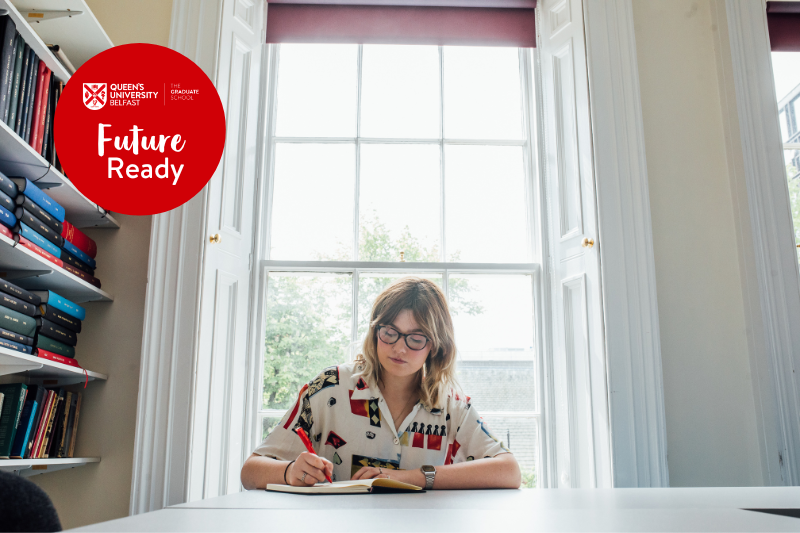 ---
This workshop will explore the various components of an academic CV, exploring how best to tailor it to make a good impression when applying for academic positions. We will also share hints and tips on how to write a cover letter that will set you apart when applying for academic jobs.
Meet the Consultant
This workshop will be led by Diane Masson, Postgraduate Employability and Careers Consultant at the Graduate School. Diane is a qualified Careers Consultant with over 20 years of relevant experience in Higher Education. Skilled in career guidance and counselling with extensive experience in delivering career education programmes.
Diane is an affiliate member of Association of Graduate Careers Advisory Service (AGCAS) and Association of Higher Education Careers Services (AHECS)
Researcher Plus
Students who attend all eleven workshops (below), equivalent to five full days of training in the academic year 2022–2023 will be eligible for the Researcher Plus Award. The programme will be delivered via a blend of in-person and online workshops.
27/09/22: Future Ready Programme: Your PhD…what next? (In-person)
04/10/22: Future Ready Programme: Job search and effective career planning. (In-person)
11/10/22: Future Ready Programme: Effective networking and how to start your LinkedIn profile. (Online)
18/10/22: Future Ready Programme: CVs and Cover Letters for non-academic jobs. (In-person)
25/10/22: Future Ready Programme: CVs and Cover Letters for academic jobs. (In-person)
01/12/22: Future Ready Programme: Competency based applications and interviews. (In-person)
08/11/22: Future Ready Programme: How to prepare for interviews for academic jobs. (In-person)
15/11/22: Future Ready Programme: Applying Project Management principles to your research. (Online)
22/11/22: Future Ready Programme: Commercialising your research. (Online)
29/11/22: Future Ready Programme: Building your Emotional Resilience. (In-person)
06/12/22: Future Ready Programme: PhD Pathways Panel Event. (Online)
Department

The Graduate School