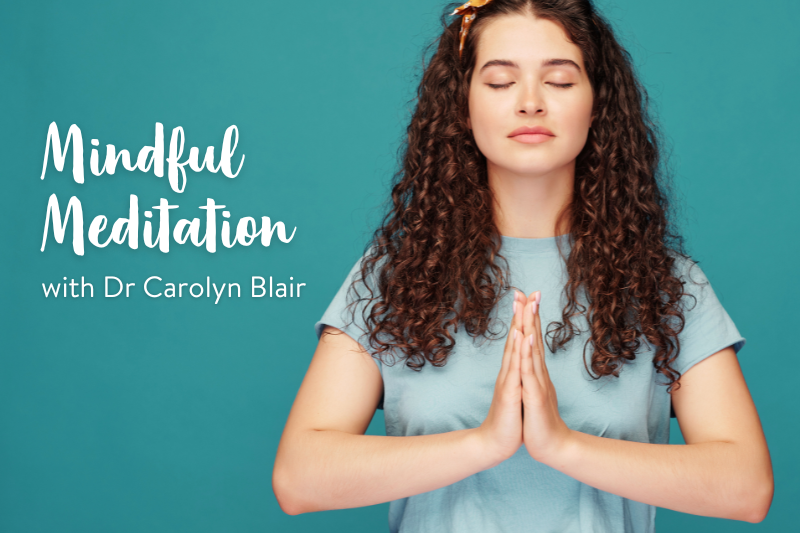 ---
It can often be easy to rush through life without stopping to notice everything around you, especially in the current climate. Paying more attention to the present moment, to your own thoughts and feelings, and to the world around you can help to improve your mental wellbeing.
This series of interactive mindfulness sessions will focus on a different topic each month based on the foundations of mindfulness–practice. Join Dr Carolyn Blair for a 15-20 minute interactive discussion on the chosen topic and a 20-25 minute period of mindfulness based practice.
If you can't make all sessions, don't worry, feel free to come as your diary permits.
16.03.23 Mindfulness and insight: Do you ever wish you'd realised a little quicker?
"Mindfulness helps us get better at seeing the difference between what's happening and the stories we tell ourselves about what's happening, stories that get in the way of direct experience" – Sharon Salzberg
About Dr Carolyn Blair
Carolyn is a Research Fellow in the School of Nursing and Midwifery, a mindfulness practitioner, facilitator, and a former teacher trainer for the Mindfulness in Schools Project (MISP). Carolyn has designed and delivered innumerable mindfulness-based workshops/programmes/lectures in a variety of settings including for corporates, statutory sector and the community and voluntary sector. Carolyn is passionate about how mindfulness-based practice can help individuals achieve their potential.
Department

The Graduate School