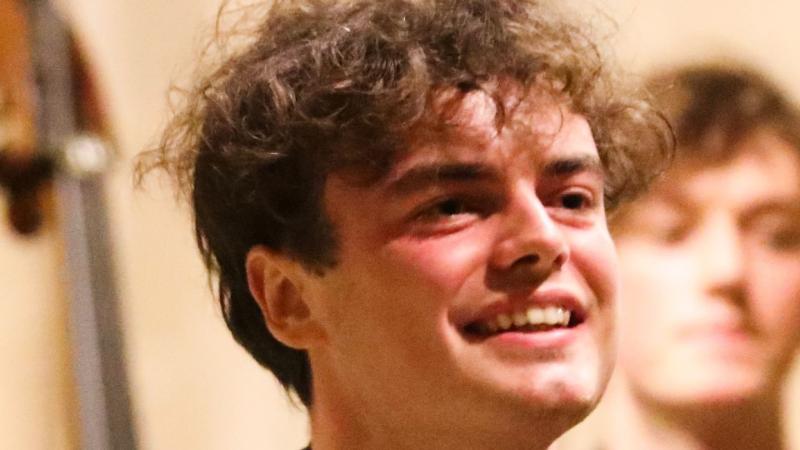 The Harty Room - Music Building
---
We celebrate Beethoven's 251st Year! Leading violinist Athena Octavia and rising star Thomas Fetherstonhaugh perform our first BEETHOVEN 251 recital this year - a rare chance to hear the monumental Kreutzer Sonata op.47 performed live.
Tom Fetherstonhaugh is a British conductor. Described as 'a spark to watch' by BBC Radio 3, his recent projects include conducting Tasmin Little's final concerto performances, a concert for peace in the Korean Demilitarised Zone and the development of Piers Hellawell's new piano concerto with players from the Ulster Orchestra.
Athena Octavia is a brilliant and versatile violinist based in London, classically trained to the highest standard whilst also able to switch effortlessly between genres and styles. Athena has been performing regularly since the age of 8 and has played at some of the UK's most prestigious concert venues, including the Wigmore Hall, The Royal Albert Hall, for the Queen at both Buckingham Palace Gardens and Westminster Hall, for Camilla, Duchess of Cornwall in Clarence House and for Princess Michael of Kent in the House of Lords.
As a teenager, Athena was principal 2nd violinist and then co-leader of the National Youth Orchestra. Performing highlights included Mahler's 9th symphony in the Berlin Konzerthaus and performing alongside her desk partner the 1st desk violin solo from Strauss' Also Sprach Zarathustra in the Royal Albert Hall.
Watch again here