We're delighted to welcome leading silent film accompanist Stephen Horne to perform alongside a one-off screening of The Informer, in partnership with the Belfast Film Festival.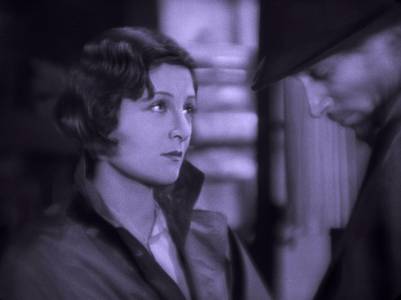 The Harty Room, School of Music at Queen's
---
For this special screening, Horne will play a new piece which mixes a score for a trio that he composed for Boness' Hippodrome Silent Film Festival with improvised elements; a unique, one-off composition performed live in the Cinema.
A house pianist at London's BFI Southbank for 30 years, Stephen has played at all the major UK venues and regularly performs internationally. In recent years his accompaniments have been met with acclaim at film festivals in Telluride, Paris, Cannes, Shanghai, Istanbul, Berlin and Vienna.
Directed by acclaimed German-American filmmaker Arthur Robison, The Informer is one of the earliest adaptations of Liam O'Flaherty's famous novel, set among Dublin revolutionaries in the early days of the newly independent Irish Free State.
The action begins when a group of revolutionaries meet undercover and are unknowingly observed by police. During the ensuing raid the chief of police is killed by Francis, a trigger-happy member of the group, who is then forced to flee in order to preserve the group's secrecy. Returning to bid his mother farewell, Francis goes to see his former lover and co-revolutionary, Kate. When he discovers that she appears to have taken up with another of their comrades, the scene is set for betrayal and tragedy.
O'Flaherty claimed in his autobiography that he wrote The Informer "based on the technique of the cinema," as "a kind of high-brow detective story". Robison's style in the film reflects this, anticipating the expressionistic aesthetics of film noir. Less ostentatiously arty than some of his contemporaries, Robison's claustrophobic design has one foot in the 1930s. The oppressive, boxed-in feel is reinforced by the studio photography, with nearly all shots framed in mid-shot or close-up; and the dense narrative develops quickly, heightening the film's emotional intensity.
Stephen Horne has long been internationally considered one of the leading silent film accompanists. A house pianist at London's BFI Southbank for thirty years, he has played at all the major UK venues and recorded music for many DVD releases of silent films. Although principally a pianist, he often incorporates other instruments into his performances, sometimes simultaneously.
In 2011 and 2012, Stephen was commissioned to compose ensemble scores for the London Film Festival Archive Galas of The First Born and The Manxman. In 2012 his accompaniment for Rotaie won the main prize at the Bonn Sommerkino Festival and he was subsequently invited to repeat the performance at that year's Beethovenfest. For six years, from 2014 to 2019, he won in the category 'Best Screening with a Single Accompanist' in the Silent London end-of-year poll, while in the 2020 poll he was named in the category 'Best Online Silent Film Screening'.