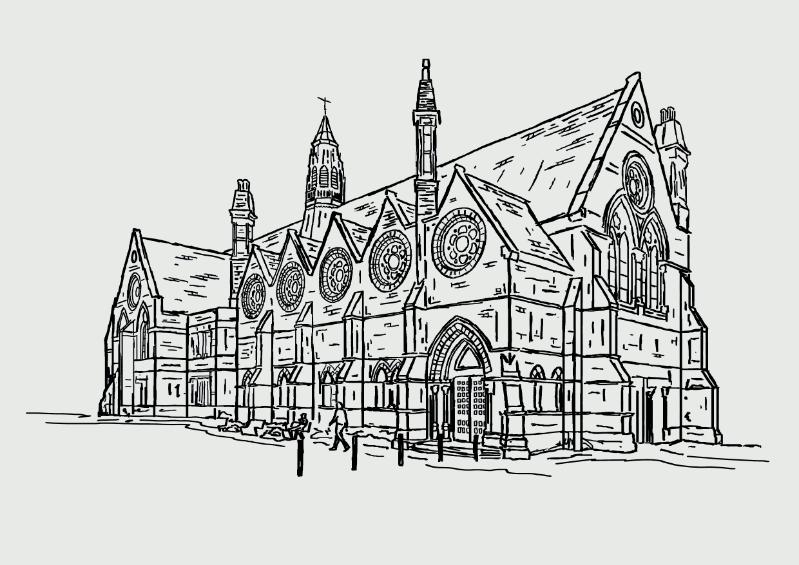 The Graduate School
The Graduate School is is a truly impressive and beautiful space to study, relax
Based in the beautifully restored and remodelled Victorian Lynn library The Graduate School opened in 2015 in the restored and remodelled Lynn Building, which was originally designed in 1868.
Interesting Facts about The Graduate School Building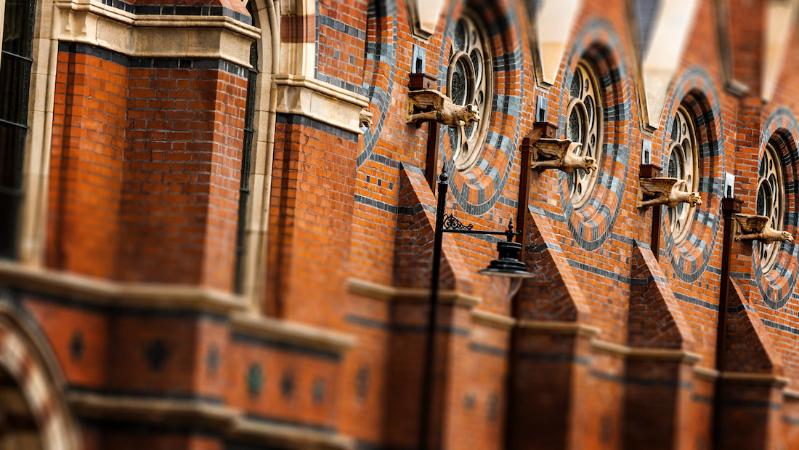 Gargoyles
Following the restoration of the Graduate School building in 2015.
The gargoyles were replaced and have since been retired to a presentation box in the Lanyon building.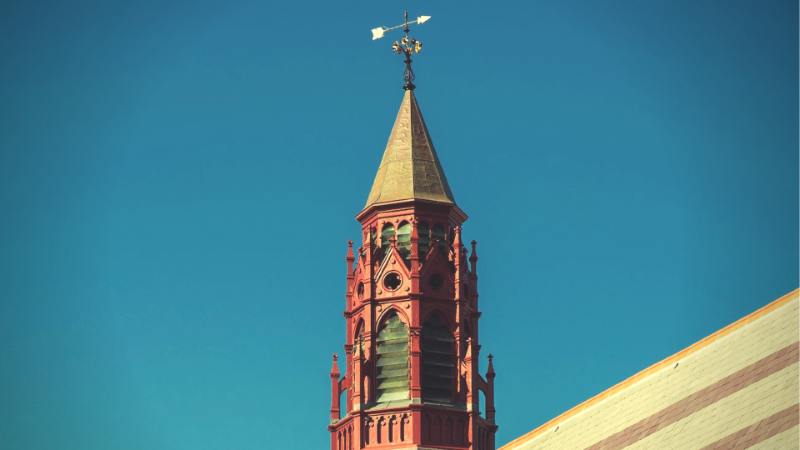 cupola
Budget constraints were just as big an issue for universities in 1868 as they are now.
The cupola (pronounced Q-pola) [red tower] which can be seen at the back of the building was added in 1911. William Henry Lynn, oversaw both projects, 43 years apart.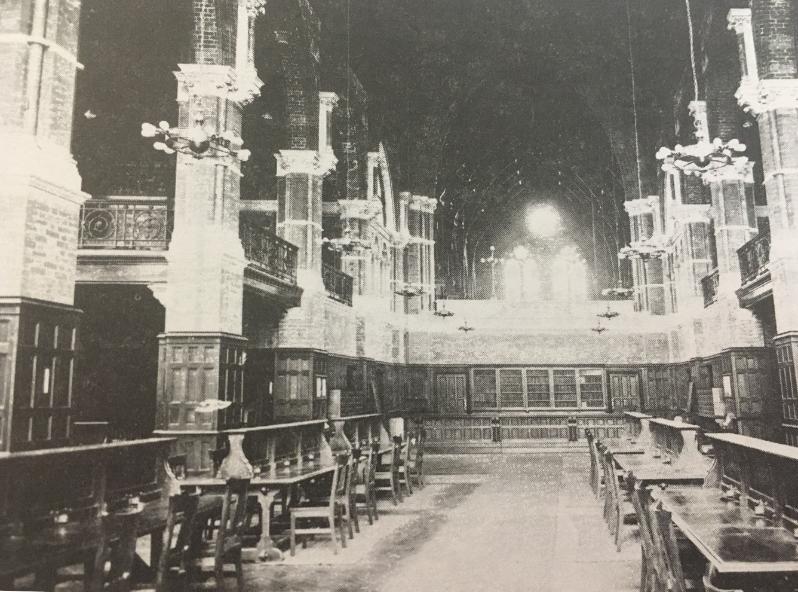 Old Lynn Library Interior
Up to Second World War the library reading room was heated by a large fire which burned during the winter time in an open grate beneath the great west window.
This picture displays the interior of the old Lynn library before the dividing floor was inserted in 1952.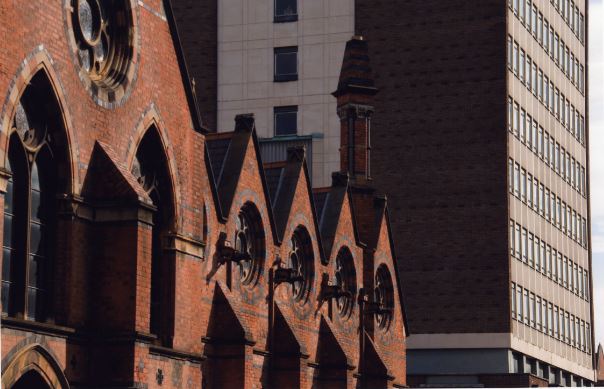 Former Library Stack
The former library stack, constructed in 1967, clashed in both scale and style with the rest of the university.
The old library stack can be seen in front of the main Graduate School entrance in this picture towering above it.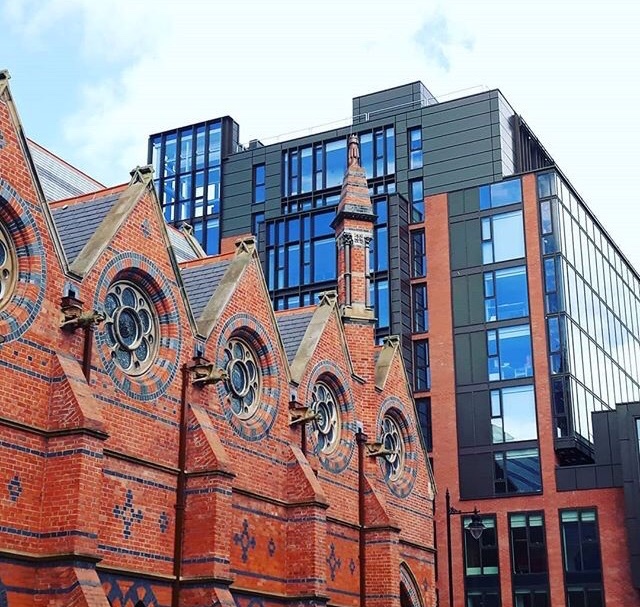 New Main Site Tower Building
Although very contemporary, the new Main Site Tower is much more in keeping with the style and scale of the other Queen's buildings.
The recently renovated and refurbished Main Site Tower building which opened in summer 2016 can be seen in this picture directly behind The Graduate School.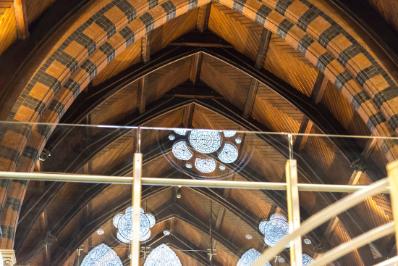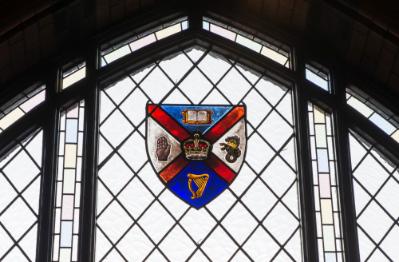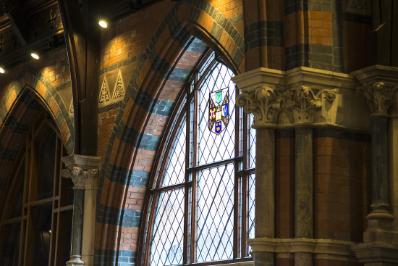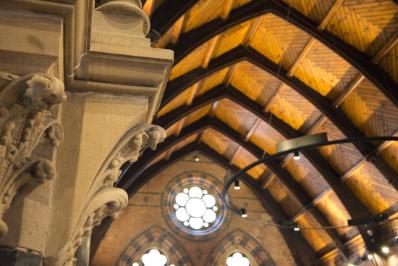 Large windows provide light to the 'now' social space and silent study area of the building. The central rose windows show the letters 'QCB' which stands for Queen's College, Belfast.
The crest of the then 'Royal University of Ireland' can be seen on the South Window. It is composed of the crests of Ireland's four historic provinces:
• Ulster [Red hand and cross on a golden background]
• Leinster [Golden harp on a green field]
• Connacht [Half eagle and armed hand]
• Munster [Three crowns on a blue field]
Opposite is the crest for Queen's University featuring, a crown:
• a book [signifying the University itself]
• a red hand [signifying Ulster]
• a golden harp [signifying Ireland]
• a seahorse [a symbol often used for the city of Belfast]
Picture of The Graduate School in 1960s