How to prepare for a presentation at interview
Date(s)
30/04/2019 - 30/04/2019
Location
The Graduate School, TR7
This workshop will provide you with guidance on how to prepare and deliver a presentation for a job interview or assessment centre as part of the recruitment process.
Bookable from 30th March 2019

Please indicate if you have any access requirements so that we may facilitate you in attending this event in The Graduate School by emailing in advance to graduateschool@qub.ac.uk

Think Green! Please bring your reusable coffee cup and water bottle to training events at The Graduate School and help support sustainability across Queen's and reduce landfill.

Please be aware of The Graduate School Professional Code of Conduct, which sets out the professionalism expected of all Queen's postgraduate students with respect to their personal, professional and academic skills development and learning.

Our training and development can have long waiting lists. If you are unable to attend a session please be sure to amend you booking. To cancel your place please login to MyFuture, go to Events and "Cancel book" (make use of Search to help you locate the event).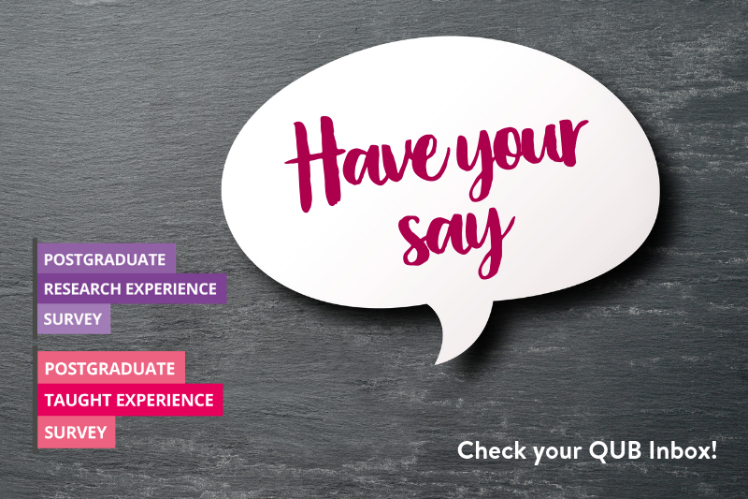 Guidance Support
Date(s): 4/03/2019 - 14/06/2019
Time: 9:00PM - 5:00PM
Location: A unique survey link will be sent to your QUB email account.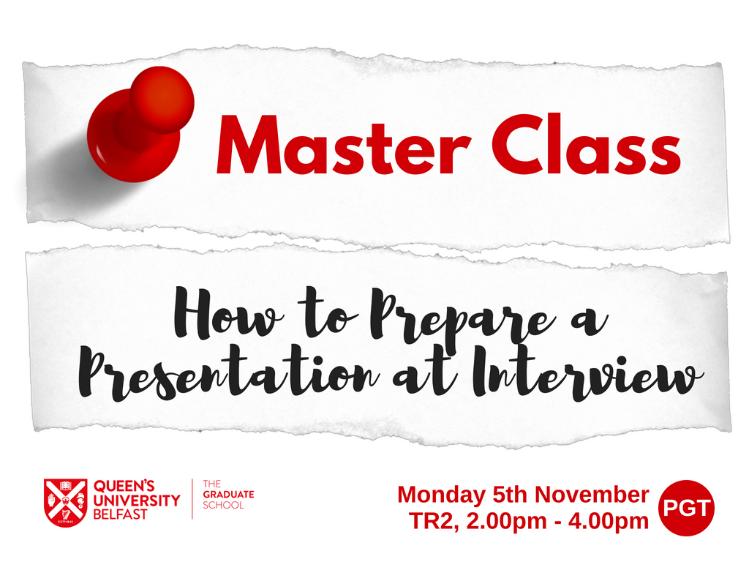 Workshop
Date(s): 30/04/2019 - 30/04/2019
Time: 2:00PM - 4:00PM
Location: The Graduate School, TR7