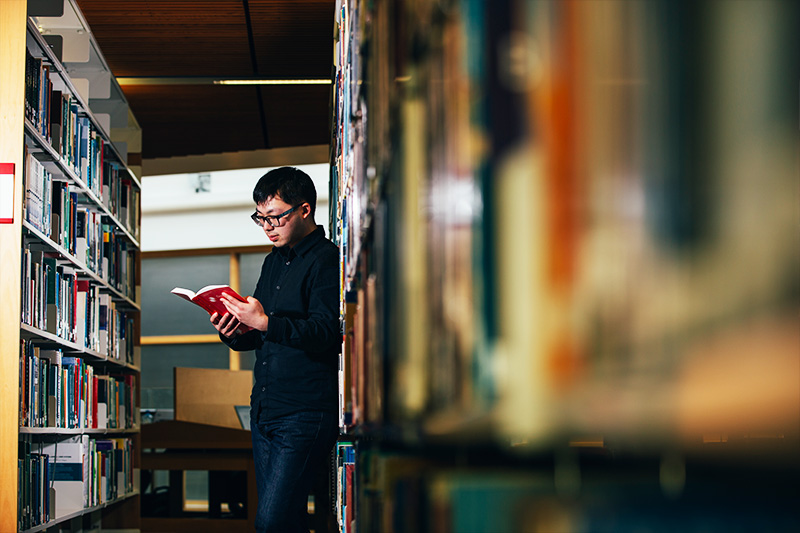 Funding and Scholarships
International Prospective Research Students
Apply
Queen's University/China Scholarship Council PhD Scholarships
Queen's University Belfast invites applications from outstanding Chinese students to pursue PhD study at Queen's University Belfast in collaboration with the China Scholarship Council (CSC). There are up to 10 fully funded three-year research studentships, for applicants commencing their studies in the 2019-20 academic year. These studentships provide fees and living costs. The closing date for the receipt of applicationsis is 29 January 2019
Further information regarding the application process (3 steps) can be found on the International Student website here.
Commonwealth Scholarship and Fellowship Plan
Information regarding scholarships offered by the Commonwealth Scholarship Commission
To check the Commonwealth Scholarship Schemes available for each Commonwealth country an applicant selects their home country on the CSC website at http://cscuk.dfid.gov.uk/apply/applicants/ Prospective applicants must check the scholarship terms and conditions, application process and closing date.
Commonwealth PhD Scholarships for candidates from eligible low and middle income Commonwealth countries, are available for full-time doctoral study at a UK university.
Funded by the UK Department for International Development (DFID), Commonwealth PhD Scholarships enable talented and motivated individuals to gain the knowledge and skills required for sustainable development, and are aimed at those who could not otherwise afford to study in the UK. These scholarships are offered under six themes:
Science and technology for development
Strengthening health systems and capacity
Promoting global prosperity
Strengthening global peace, security and governance
Strengthening resilience and response to crises
Access, inclusion and opportunity
These awards are for postgraduate study or postgraduate research. Awards are from one to three years and usually cover the cost of travel, tuition and living expenses. In some cases additional allowances may be available for help with books or clothes. An allowance may be paid to help you with the cost of maintaining your spouse.
For further details regarding eligibility criteria for candidates, country eligibility and the application process please click here. The nominating agencies that candidates should apply through are listed under "How to Apply". Generally they are in country or NGOs.
For further information for international students regarding how to apply for a place on a PhD programme at Queen's, English Language requirements, visa and immigration requirements please click http://www.qub.ac.uk/International/International-students/
British Council Fellowship Programmes
These awards are for postgraduate study or postgraduate research and range from short attachments to research leading to a PhD. The awards vary in size from small grants to fellowships which will cover tuition fees and living expenses.
The British Council Director in your own country decides the subject areas that will be eligible for an award and selects the candidates. You must apply to the British Council office in your own country for an award and you usually need to be a national and resident of the country where you are applying. If you are considered for a grant, you will be interviewed in your own country.
To apply, contact the British Council Office in your country of origin.
United States and Canada
George J. Mitchell Scholarships - US Citizens
The US-Ireland Alliance has established a prestigious, competitive, national scholarship to enable American university students to study at universities on the island of Ireland. The George J. Mitchell Scholarships, named in honour of the former Senator's pivotal contribution to the Northern Ireland peace process, are intended to interest and involve the next generation of America's leaders in the US-Ireland relationship. These Scholarships will allow Americans to pursue one year of post-graduate study at institutions of higher learning in Ireland and Northern Ireland.
The Scholarships will be awarded to students who have shown both academic distinction and the potential for leadership. There are no restrictions as to academic field of study.
The brochure and application for these scholarships can be obtained here.
British Marshall Scholarships - US Citizens

The Scheme was set up as a practical expression of the British people's appreciation of the aid given by the USA under the Marshall Plan. Up to 40 new awards are made each year.
The awards are open to US citizens under 26 years old who are graduates of US universities, to undertake study in any subject leading to a degree at a UK university. Awards are made on a competitive basis and are for two years in the first instance, renewable for a third year in certain circumstances. The awards cover air fares, tuition fees, maintenance, book, thesis and travel allowances.
Application forms are obtainable from US universities and colleges, or from British Consulates General in the USA, or British Information Services, 845 Third Avenue, New York, NY 10022, USA.
If you are already in the UK, contact Marshall Aid Commemoration Commission, John Foster House, 36 Gordon Square, London, WC1H 0PF or visit the website or contact 1 800 488 2235 or email: marshall.scholar@us.britishcouncil.org.
Fulbright Scholarships - US Citizens
American citizens with a minimum of 3.5 GPA in their Bachelors degree should apply for Fulbright awards for study in the UK. Some awards are subject specific, e.g. MBA's, Pharmaceutical Studies, Fashion Design and Teaching English as a Foreign Language. Details and application forms are available at Fulbright Awards or from The Institute of International Education, 809 United Nations Plaza, New York, NY 10017-3580, USA. Telephone (212) 984 5330. Closing date for applications is in October of the preceding year of study. Information is also available on their website.
Mary McNeill Scholarship - US and Canadian Citizens
One scholarship worth £3,000 is available for students who have applied for and been accepted on to the MA in Irish Studies.The closing date for return of completed application forms is 31 May in the year of proposed entry. Full details and application form are available from the Institute's Website.
US Federal Loans
Many US students who are unable to secure a scholarship opt to finance their studies at Queen's through US Federal Loans. Queen's is approved by the US Department of Education for participation in the William D Ford Federal Direct Loan Programme.
Graduate students may apply for Stafford and Graduate Plus loans to cover the full cost of attendance at Queen's, including tuition, housing, personal expenses, airfare, etc.
For further guidance on applying for Stafford and Plus loans, please see the University's Federal Loan Guidelines or contact usloans@qub.ac.uk.
Other Nationalities
China
Applicants should enquire about the Sino-British Friendship Scholarship Scheme by contacting the Cultural Section of the British Embassy or the British Council.
Hong Kong
Applicants should enquire about Hong Kong scholarships from the Hong Kong Management Association.
Kurdistan Province
The Human Capacity Development Program in Higher Education (HCDP) is an ambitious program that aims to develop human capacities in Kurdistan Region in the field of higher education. It provides a fair opportunity for thousands of distinguished young men and women to continue their education in internationally renowned universities. You can get further information via the KRG-Scholarship program web page. Please note applicants for this funding must hold an Unconditional offer of a place in the University in order to be eligible to apply.
Turkey
Applicants should enquire about British Scholarships from the Assistant Representative of the Office of the Counsellor for Cultural and British Council Affairs.
Africa, Caribbean and Pacific (ACP) countries
Applicants should apply through their own governments for European Community ACP Awards. Enquiries should be addressed to Directorate-General VIII, Commission of the European Communities.
European Community Schemes
The European Commission makes some awards to students from developing countries. For further information, contact the European Commission office in your own country, or write to the European Commission, Directorate Generale III, Rue de la Loi 200, B-1049 Brussels, Belgium.
International Agencies
Some international organisations such as UNESCO and WHO operate schemes, usually for developing countries. Details should be available from your own government's ministry of education.
QUB International Postgraduate Research Scholarships
The Higginson Leadership Award
The Higginson Leadership Award was founded by a gift in 1954 from Wing-Commander John S Higginson, MA, CBE, OBE, who lived at Ballyward Lodge near Castlewellan in Co Down. Wing-Commander Higginson was an RAF veteran of the Second World War, whose post-war activities became increasingly philanthropic in nature, focusing in particular on improving services and facilities for the youth of Northern Ireland. Wing-Commander Higginson died in November 2000, but the award has been re-launched by his nephew and heir Andrew Higginson OBE, who has assumed the role of Trustee. Andrew Higginson is Director of Higginson Associates Ltd, London-based Consultants in Conflict Resolution, Disaster Relief and Humanitarian Assistance.
The purpose of the award is to encourage a sense of social responsibility and inspirational leadership among students and alumni of the University, and to support stand alone activities or ventures, rather than extending the students own studies or participation in projects already established by others, which will demonstrate initiative and the ability to inspire or act as a role model for others. Preference will be given to projects or proposals involving developmental or humanitarian aid overseas, in a post-conflict environment.
Applicants must be enrolled as Queen's students at the application closing date.
Awards made are normally in the region of £3000.
Students who have received the Higginson Leadership Award in recent years have led teams on projects to build resource centres and help impoverished communities in Romania, Kenya, Bolivia, Thailand, Uganda and Mostar in many interesting and beneficial ways.
This award is normally advertised in November with a closing date for Stage 1 applications in January and Stage 2 applications in March.

Further details and application forms may be downloaded from the web http://www.qub.ac.uk/dasa/AcademicAffairs/ or obtained by emailing a request to aascholarships@qub.ac.uk.
Awards are subject to funding availability.
Convocation Studentship
This Studentship was established in 2010 by Convocation, Queen's University Belfast to promote the involvement of Convocation in the University and to strengthen ties between the graduate body and Convocation. One studentship, tenable for one year, will be awarded to a maximum value of £2,000 and will normally be awarded annually to one student. The award is not automatically renewable however a student may reapply in consecutive years.
Applicants must be graduates of Queen's University Belfast and eligible to be members of Convocation. Applicants must also already be accepted to study for a postgraduate research qualification (PhD, MSc and MPhil) at Queen's University in any discipline.
The student is open to full-time postgraduate students only. The studentship can only be awarded to an applicant not already holding any other form of award for their postgraduate studies.
Applicants must hold a good honours degree (minimum standard 2.1 or above) and should complete an application form which can be found on the Convocation Studentship Page.
The deadline for applications was 5pm on 31 August.