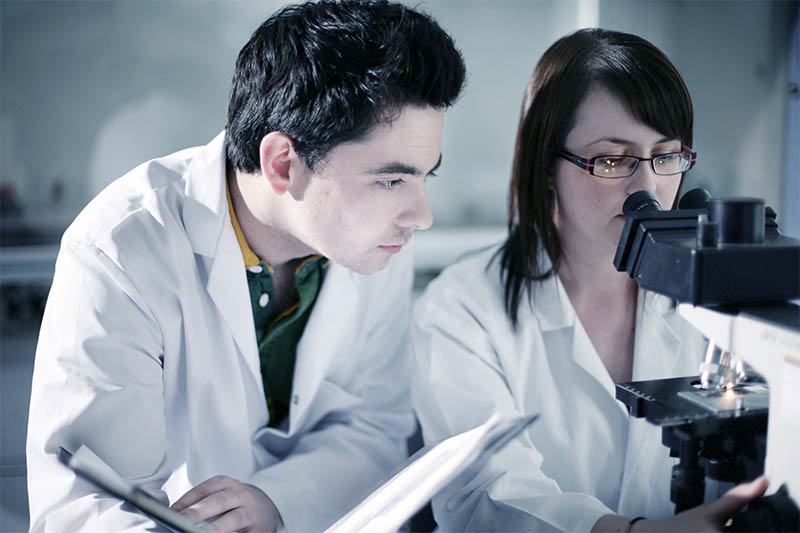 Funding and Scholarships
UK/EU Prospective Research Students
Please check awards eligibility and criteria below.

➤List of EU Countries

You must apply for a place to be eligible to apply for funding.
Apply for a Place
Arts and Humanities Research Council Awards (AHRC)
Department for the Economy (DFE)
School Funding Opportunities
North-South Postgraduate Scholarships
Engineering and Physical Sciences Research Council (EPSRC)
EPSRC CDT Photonic Integration and Advanced Data Storage (PIADS)
Leverhulme Interdisciplinary Network on Cybersecurity and Society (LINCS)
The Higginson Leadership Award
Department of Agriculture, Environment and Rural Affairs (DAERA)
Wellcome Trust and National Institutes of Health Four-year PhD Studentships
ESRC NINE DTP
Economic and Social Research Council (ESRC)
Northern Ireland and North East Doctoral Training Partnership (NINE DTP)
Queen's University is delighted to announce its new Doctoral Training Partnership (DTP) for Social Sciences funded by the Economic and Social Research Council (ESRC). The new NINE DTP is an exciting collaboration with seven partner institutions - Queen's University Belfast, University of Newcastle, Durham University, Ulster University, University of Northumbria, University of Sunderland and Teesside University. We are offering over fifty fully-funded studentships per year to outstanding postgraduate researchers in the social sciences.
The ESRC NINE DTP runs a single, combined annual studentship competition to recruit and select Postgraduate students of the very highest calibre. NINE DTP operates an open competition for the awarding of studentships which is centred on the quality of candidates and their proposed research.
Types of studentship available include:
+3 years for students who have completed a masters
1+3 years for students who have not yet completed a masters
+3.5 years for students who have completed a masters but lack the required core research methods training
Before you apply please ensure you read the applicant guidance notes. The deadline for submitting an application and supporting documentation for NINE DTP's studentship competition for students wishing to start in October 2017 is 5pm on Monday 16 January 2017.
For full details of the studentship completion, including key contacts and application process, please refer to the NINE Doctoral Training Programme page.
Details regarding other Queen's Doctoral Training Centres click here.
Larmor University Studentships
These studentships were founded in 1943 under the will of Sir Joseph Larmor, FRS, for the purpose of augmenting the emoluments otherwise held by specially deserving students. They have since been supplemented from University funds and are therefore now called Larmor-University Awards.
To be eligible for consideration, candidates must meet the following criteria:
(i) have obtained, not more than three years previously, a good honours degree from any institution; and
(ii) hold another award from the University or from some other source; and
(iii) be enrolled or intend to enrol at Queen's as a full-time or part-time postgraduate students for research on an approved course.
The value of the award will depend on the funds available, but will be such that, when added to the other awards held, the total does not exceed the value of a government-financed postgraduate studentship covering maintenance and full tuition fees. In recent years the Larmor University studentships awarded have been in the region of £2,000 - £3,000. Subject to funds, it is expected that the award will be in the range of £2,500 to £5,000 for 2017-18.
To apply: please complete the Larmor University Application Form
Closing Date for receipt of completed application forms, including the Head of School recommendation is Friday 01 June 2018.
Candidates should submit their completed application to the Head of School in advance of the closing date to facilitate the completion of the recommendation section of the application form by 01 June.
Completed application forms should be returned preferably by email to graduateschool@qub.ac.uk. Postal applications should be returned by the specified closing date to:
The Graduate School (Postgraduate Awards)
Queen's University Belfast
University Road
Belfast, BT7 1NN
Northern Ireland
Dr RWM Strain Masonic Charitable Trust Development and Innovation Bursaries
The Dr RWM Strain Masonic Charitable Trust Development and Innovation Bursaries will be awarded to up to five postgraduate students who are in financial need and/or who require financial support to participate in further high-quality, transdisciplinary training and development. Established in 2018, the Bursaries are named in honour of Dr Bill Strain, a Queen's graduate and long serving physician at the Ulster Hospital.
The Bursaries are designed to financially support and motivate postgraduate students at Queen's who are members of the Order of Freemasons of the Irish Constitution, or the spouse, child, relative or dependant of a member.
To be eligible for consideration an applicant must;
Be a registered postgraduate student for the 2018-19 academic year in September Be a member of the Order of Freemasons of the Irish Constitution, or the spouse, child, relative or dependant of a member. This will be verified by the Graduate School in conjunction with the Trustees of the Dr RWM Strain Masonic Charitable Trust.
Provide a summary of their financial information which demonstrates that they are in financial need and/or require financial support to further their career ambitions by participating in innovation training and development activities through the Graduate School (e.g. CMI Level 7). Students will be asked to provide this information during the application process.

For further details please refer to Guidance Notes.
To apply: please complete an online Application Form.
Subject to availability of funds, applications will be accepted from February to 30 June 2019.