Graduation Checklist & Deadlines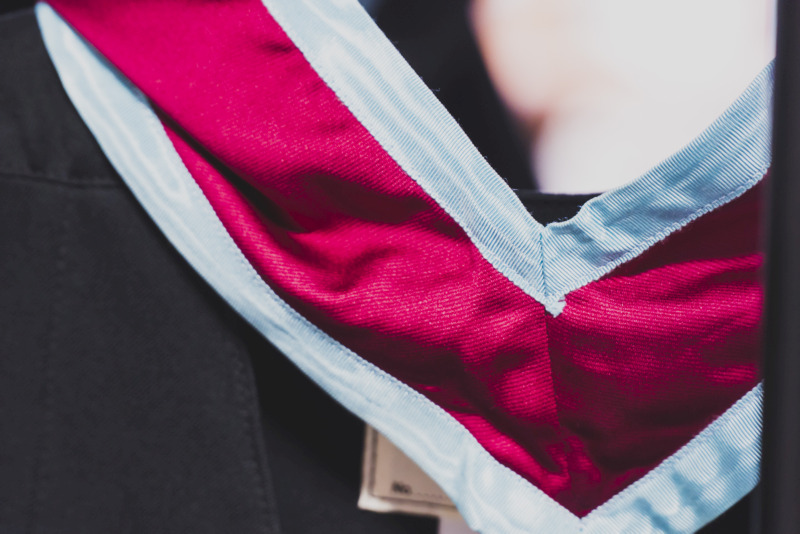 Your graduation
Graduation Checklist & Deadlines
Our step-by-step graduation checklist will help you to understand the graduation process and what you need to do.
CHECKLIST FOR GRADUATION
Check you have passed your degree. https://qsis.qub.ac.uk/
Tell us if you want to appeal your classification.
Clear any outstanding debts to the University.
Decide whether or not you want to attend your graduation ceremony.
Register your decision via QSIS https://qsis.qub.ac.uk/. Details on how to register can be found here How To Register
Pay the appropriate graduation fee. Details on fees can be found here Information About Fees
PLEASE NOTE: Graduands do not need a ticket for the ceremony but do require a ticket for the garden party
Each graduand has the opportunity to purchase up to three guest tickets and four garden party tickets. Graduands will be notified if there are opportunities for additional tickets.
Check we have your correct legal name on the University system. There is also a Pronounciation Of Names Form which can be emailed to reghelp@qub.ac.uk if you feel your Head of School may have difficulty pronouncing your name.
If you do not wish to attend your graduation ceremony, check that we have your correct HOME address for posting of your parchment.
BEFORE YOUR GRADUATION DAY
Book your Graduation Photography (http://www.qubsu.org/YourUnion/WhatsInside/GraduationPhotography/).
Book your Graduation Lunch/Dinner.
Ensure that you have made full payment for your Graduation.
Your tickets will be emailed to your Queen's email address three days before your ceremony.
Collect your graduation gown from the Gown Store, located within the South Dining Hall (building next to Whitla Hall).
Bring your Graduation Registration Invoice/Receipt and ensure you have fully paid, to collect your Gown.
Check the colour of your hood in our Understanding Academic Costume section.
ON YOUR GRADUATION DAY
Arrive two hours before the ceremony.
For help to wear your Academic Costume correctly, go to our Graduation Information Point located in the Marquee next to the South Dining Hall to avail of the Pinning Service. Please note the Pinning Service ends 30 minutes before each ceremony to allow graduands to get seated.
Graduands can get their seat number from the display board outside the left side entrance to the Sir William Whitla Hall.
Graduands may enter through the far doors on the side of the building and do not require a ticket while guests enter via the front doors at the top of the steps.
Get seated 30 minutes before start of the ceremony and wait in your seat for the ceremony to begin.
Look out for a member of staff signalling for your row to line up. Another member of staff will check your name.
When your name is called walk across the stage and shake hands with the presiding officer of the ceremony.
On descending from the stage, collect your parchment and return to your seat.
Ceremonies last approximately one hour to an hour and a half.
AFTER YOUR GRADUATION CEREMONY
Enjoy the Garden Party (Marquee in the Quadrangle of main Lanyon building).
Photographers are available in the Students' Union Building.
Return Graduation gown before 3pm for morning ceremonies, 6pm for afternoon ceremonies and 9pm for evening ceremonies. Return to Gown Store, South Dining Hall (building next to Whitla Hall).