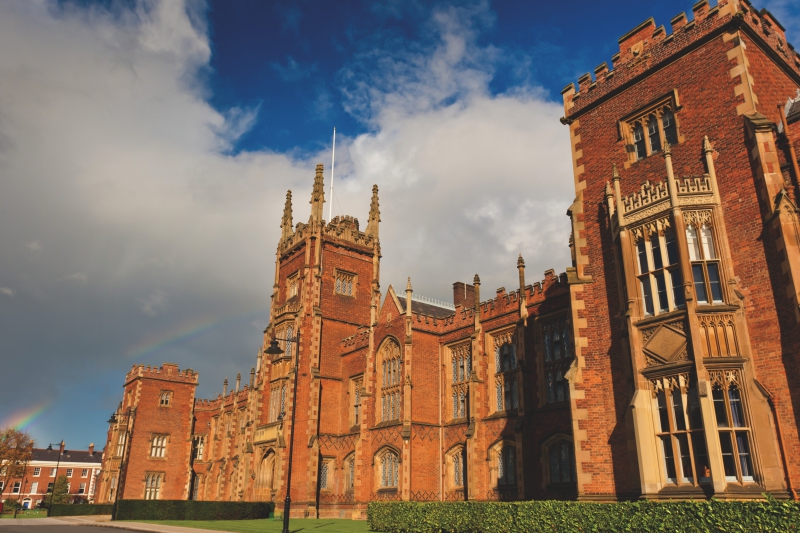 Before Graduation
Graduation Helpline
Contact the Helpline if you have queries regarding your Graduation. Email: reghelp@qub.ac.uk or Telephone: +44 (0) 28 9097 3223
Important Notice
To collect your academic costume, you must produce your reference page showing full payment. Students will be emailed their tickets via their Queen's email address, three days prior to the ceremony.
I need to change details on my graduation registration form
We can amend your details after you have submitted your registration form on Qsis. ALL REQUESTS MUST BE MADE BEFORE THE REGISTRATION DEADLINE (deadline can be found on the Graduation Schedule page).
Change of intentions
Ticket requests
Gown size
Consent Questions
Special Access and Communication Requirements
If you or your guests have special access or communication requirements and you have not indicated this on your registration form, please contact us.
Name Check
Your name should appear exactly how it is stated on your official identification such as birth certificate or passport. If it is not the same, please email us (before the registration deadline) with a scanned copy of your identification and we can amend this for you. Please note, a change of name AFTER your parchment has been issued is charged at £50.00.
Addresses
If you are graduating as In Absentia, ensure that your home address is correct on your Qsis account as this is the address in which your parchment will be sent to. You can update your address yourself through your Qsis account:
Main Menu > Self Service > Campus Personal Information > Addresses.
Pronunciation of names
We would like to ensure that your name is pronounced correctly. If you feel that your Head of School may have difficulty pronouncing your name you can email a completed form to reghelp@qub.ac.uk to ensure that your name is announced correctly during the ceremony. If you are attending your ceremony, please complete the following form.