Your Research Experience
We want you to know we will support you through any impact the current crisis might have on your Postgraduate journey at Queen's. We are committed to world-class research and our PGR commitment to you offers exceptional support and intellectual rigour across all fields of study.
Your first steps
Your supervisor will be in touch with you directly to talk through the approach that best suits your needs and to identify how your research can be undertaken, safely.
Here for You
You can contact our dedicated team via our 'Virtual Reception', Monday – Friday, 9.00am-5.00pm.
Contact us at 028 9097 2585 or email us at graduateschool@qub.ac.uk to arrange a face-to-face chat via Microsoft Teams.
Research Funding
For information on our key research funders as well responses to FAQs about the current impact of Covid-19 on Researchers and Funding: http://www.qub.ac.uk/home/coronavirus-faqs/researchers-and-funding/
---
WATCH: The Graduate School connects students across all disciplines to one another, and to mentors, leaders, and employers within the university and beyond.
---
The Graduate School
A crucial part of the Queen's experience
The Graduate School at Queen's is a worldclass intellectual hub that promotes a culture of innovation and research impact through collaboration, co-design and creative problem-solving methodologies.
The Graduate School is your gateway to Postgraduate experience at Queen's, and will be your research and professional development hub. With social distancing measures in place, you will still be connected to other students across all disciplines and to leaders and employers within the University and beyond.
There are no changes to the start dates for research students and we are planning to welcome research students in September - either virtually or in person.
---
Our Developmental Pillars
The Graduate School is a place of big ideas for challenging debate and collaboration.
A research degree offers you the opportunity to develop your research skills and prove yourself as a researcher and a bespoke package of training designed to support you during your PhD and beyond.
Kickstart your research career at the Graduate School, where Thinkers, Leaders, Communicators and Innovators who are Future-Ready are nurtured.
We will take you on a journey of personal and research discovery that will leave you equipped with the skills and tools to become the next generation of researchers.
---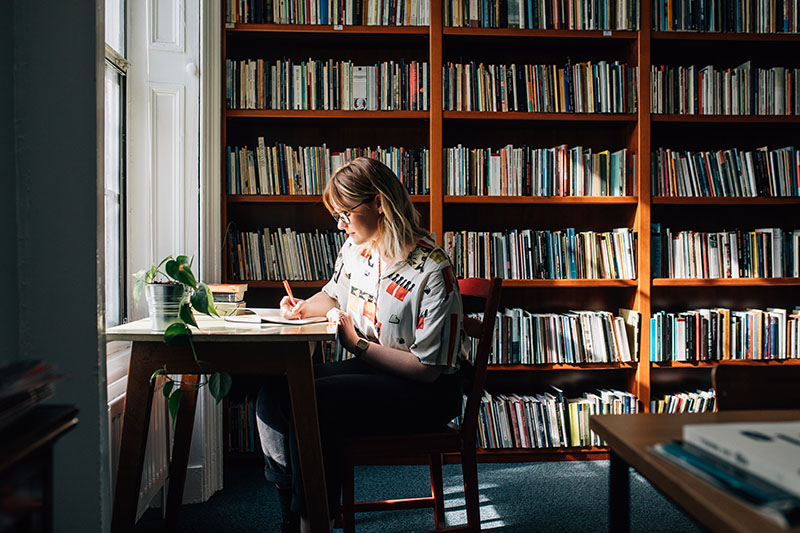 A Flexible Research Environment
Campus life will be different for a while
Being a Postgraduate student at Queen's is about going beyond – beyond current conceptions and categories, redefining and rethinking assumptions while being adaptive. We have a flexible and fluid approach to all your research needs, with the usual peer guidance and rigorous intellectual standards you'd expect from a Russell Group University.
PGR inductions will take place as usual in October, as will our first semester training and development programme. Through Connected Learning – a blend of face-to-face teaching and online learning - we will help you plan your research journey and engage with the wider Postgraduate community through interactive and experiential opportunities. As much as possible, face-to-face supervisory team meetings and research groups, will also take place. Students who are unable to travel to Queen's at the start of their PhD can begin working remotely, with the aim of developing a research plan, as well as literature and critical reviews and meeting your progression milestones.
---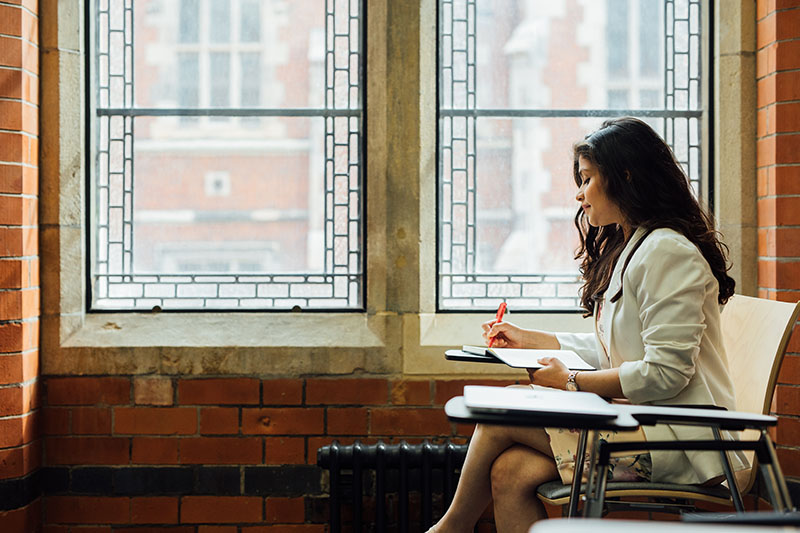 The Whole Person Approach
The Queen's Postgraduate experience is about the whole person; helping you to achieve personal and academic goals and connecting students from all disciplines.
Our research culture is focussed on your professional development and a complement to disciplinary excellence.
Our training and development programme is designed for both personal and professional growth and an additional context to your academic journey.
Postgraduate-led initiatives such as 'Shut Up and Write' and our extensive community and wellbeing programme will be available online, with in person elements where possible, and you'll still have the support of internationally recognised leaders in your field of study.
---
Lab and Field Work
Research that requires lab and field work will go ahead as and when required.
Where it is the case that preparatory work does not need a physical presence in the laboratory, work can continue through Connected Learning.
---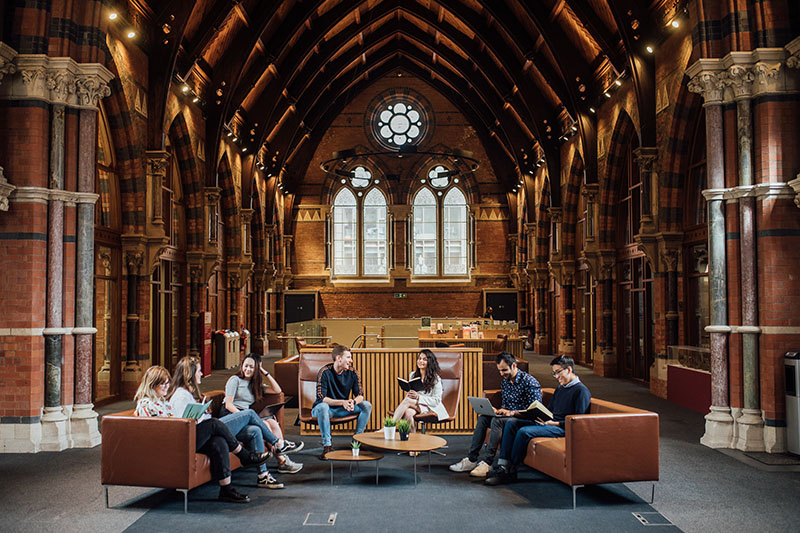 State of the art hub
The Graduate School provides an exclusive postgraduate hub that values the needs of our students.
Based in the beautifully restored and remodelled Victorian Lynn library, this fully-accessible space has modern, hi-tech meeting and group study rooms, a silent study area and social spaces creating a vibrant hub for intellectual exchange and collaboration.
---
WATCH: The Graduate School connects students across all disciplines to one another, and to mentors, leaders, and employers within the university and beyond.