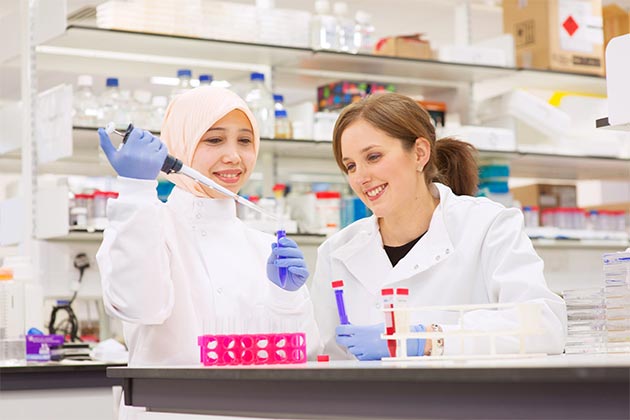 new translational research programs
Brain Tumour Focus Group
A Brain Tumour Focus Group is building activity at CCRCB, in partnership with Brainwaves NI, to develop new translational research programs and critical mass in this area.
Brain Tumour Research
Brain tumour research is a highly under resourced area of research (receiving less than 1% of funding from UK charities and health agencies) even though it is the leading cause of cancer deaths in children and adults under the age of 40, and outcomes for patients show little improvement over the past 20 years.
There are currently very few opportunities for brain tumour patients in Northern Ireland to be enrolled in national trials and there is a pressing need to build capacity and develop programs, which will improve patient outcomes.
Our Members
Chair: Dr Darragh McArt
The Brain Tumour Focus Group is a multidisciplinary team having strengths in Neurosurgery, Cancer Biology, Radiation Physics, Biology and Oncology, Bioinformatics and Molecular Pathology. The membership includes basic scientists, clinical scientists and clinicians. The aim is to bring new researchers with experience in other areas or tumour sites together with existing clinicians and clinical scientists working with brain tumour patients to deliver new innovative translational research programs.
Additional members will be recruited into the Focus Group and invited along to ad hoc meetings depending on the focus of the current research of the group.
Group Members
Our Objectives
The overall objectives of the Brain Tumour Focus Group are to maximise our input into new approaches for treating brain tumours by:
Developing new collaborative research programmes in Brain Tumour Research;
Maximising the translational opportunities of our research;
Inputting into new clinical studies for Brain Tumour patients at the Northern Ireland Cancer Centre (NICC);
Maximising training opportunities in Brain Tumour research;
Initiating collaborative projects with other focus groups and external partners;
Profiling brain tumour related research at Queen's, nationally and internationally;
Engagement with local patient groups and funding stakeholders.
Areas of Research Focus
The Brain Tumour Focus Group aims to develop three key strands of activity:
Building Translational Programs
Firstly to build translational programs based on existing research areas, which the group members are working on. This includes the development of targeting strategies against the protease Cathepsin S, which plays a role in invasive processes of brain tumours and may underpin resistance to radiotherapy, by optimising the use of radiation based therapies alongside Cat S inhibitors.
Molecular Pathology Analysis of Markers
Secondly, new molecular pathology analysis of a range of markers, in clinical samples from patients with primary and recurrent brain tumours, to allow the discovery of specific markers, which may be predictive for treatment outcomes and allow stratified approaches in patients. This is being developed in collaboration with the Northern Ireland Molecular Pathology Laboratory.
Clinical Trials Opportunities
Finally we are developing clinical trial opportunities for brain tumour patients initially linking into national on-going trials but with the longer-term goal of translating the research of the focus group into new trial opportunities.
The work includes basic research, preclinical and trial activity in these areas feeding into key themes in CCRCB including biomarker, drug development and combinations of advanced radiotherapies, such as stereotactic radiotherapy with new molecularly targeted agents.