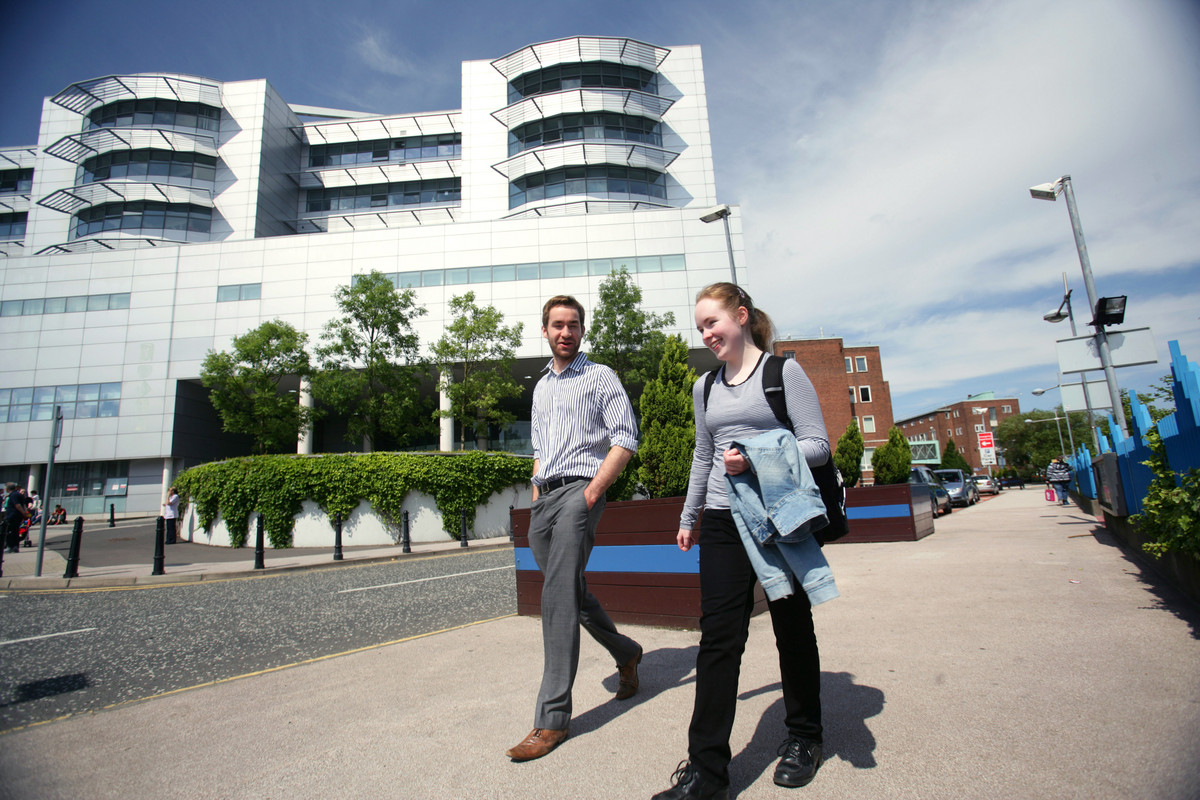 The Centre for Public Health (CPH) Summer Research Programme provides a unique opportunity for undergraduate students to participate in office and/or laboratory-based research during the summer months. Each participant will be assigned to the research project of a Principal Investigator within CPH and will work as part of an enthusiastic research team comprising academic staff, postdoctoral fellows, research assistants, PhD students, clerical and technical staff. The projects will run for an eight-week period between June and September 2018 and students will be expected to work Monday to Friday on a full-time basis.
Students currently enrolled for Biomedical Sciences, Medicine, Dentistry or a related discipline who have completed at least one year of full-time study from any UK Higher Education Institution are eligible to apply. Each summer studentship pays a student stipend of £150 per week and will also be allocated an additional sum of £200 for consumables. All successful applicants will automatically be considered for a studentship.
The application process is now open. Please submit a current CV including your full academic profile (or transcript), your student number if you are a QUB student and a covering letter stating your reasons for applying to the Programme with the Centre for Public Health and the names and contact details of two referees. Please email your application to the Centre Manager, Niamh McElherron – N.McElherron@qub.ac.uk by 5.00pm on Friday 16th February 2018.
Some or all of the following projects may be on offer:
A clinical audit of pathology reporting of colorectal cancer resections following the introduction of TNM8 - supervised by Dr Helen Coleman
This project will evaluate the impact of the change from TNM5 to TNM8 classifications in the reporting of colorectal cancer resections. The TNM classification system follows a set of pre-specified guidelines that enables pathologists to stage and describe potentially adverse prognostic features within colorectal cancer resection specimens. TNM8 includes a number of alterations to previous classifications, and was introduced in the UK from January 1st, 2018. The student will work closely with a specialist colorectal cancer pathologist (ML) to review pathology reports and enhance an existing dataset from the first six months of reporting according to the new TNM8 classification. Microscopic review of selected cases with the pathologist will enhance understanding and morphological interpretation of the TNM principles. The prevalence of key features such as tumour deposits, venous invasion and nodal counts will be recorded, in addition to TNM8 stage. The student will also retrospectively audit a number of pathology reports from 2017/2016 to collate similar data according to the previous TNM5 classification, and compare any changes in rates of reporting of key features. The student will also gain some insight into database management and statistical analysis, for which full support will be provided. This project is ideally suited to medical students with a potential interest in pathology, or those wishing to gain experience in working with a team active in multidisciplinary colorectal cancer research. Due to the need to review patient notes for the clinical audit, this project is only suited to students undertaking a clinical degree such as Medicine, and unfortunately is not suitable for Biomedical Science or Human Biology students.
The nutritional status and food environment of primary school children in Northern Ireland - supervised by Professor Jayne Woodside and Dr Michelle McKinley
The successful student will undertake analyses within already conducted datasets which have collected dietary data on Northern Irish schoolchildren, these will include the UK National Diet and Nutrition Survey, and any more locally available data. The student will explore what dietary data to examine and conduct the analyses using appropriate statistical methods. The student will also explore the provision of food within primary schools in Northern Ireland with the aim of developing interventions to alter the food environment. Full support and training will be given in dietary and statistical analysis techniques. The work should lead to a peer-reviewed publication.
Dementia analytics - supervised by Dr Bernadette McGuinness and Dr Alan McMichael
Several projects are currently being set up under a dementia analytics framework. It is anticipated that the summer student will be involved in one or more of these projects. The summer student will have the opportunity to be involved in conducting literature searches, critically appraising the relevant literature and helping with the analysis and interpretation of data. Dependent on the stages of the project, there may also be the opportunity for the summer student to be involved in the preparation of manuscripts for publication. This project is an excellent opportunity for a student to increase their skills in several areas of research and will be an excellent addition to their CV.
Relationship between oral health, dietary intake and nutritional status among middle- and older-aged adults in the UK - supevised by Dr Gerry McKenna, Professor Jayne Woodside and Dr Sinead Watson

Poor oral-health status can limit people's ability to eat certain foods, which consequently may influence their nutritional status and increase their risk of chronic disease. This will be a desk-based research project involving the statistical analysis of the oral health data and dietary/nutrient intake data collected as part of UK Biobank. The UK Biobank is a resource for the scientific community to conduct health-related research that is in the public interest. The Biobank cohort provides a unique opportunity to analyse the relationship between a range of oral health conditions and dietary/nutrient intake and status in a large sample of middle- and older-aged adults in the UK. The successful student will gain vast experience in managing, analysing and interpreting data, and obtain familiarity with commonly used statistical analysis software, e.g. SPSS. Furthermore, this project will allow the student to gain experience writing scientific abstracts and presenting data.
The impact of a tailored dietary intervention coupled with oral rehabilitation on the nutritional status of older patients (DEN-HAB) - supervised by Dr Gerry McKenna, Professor Jayne Woodside and Dr Laura McGowan

This is an opportunity to be involved in a broad range of research activities from shadowing patient assessment appointments to data entry and qualitative data transcription. There will be an opportunity to undertake data entry and analysis of research outcomes like OHIP (Oral Health-related Quality of Life using the Oral Health Impact Profile, OHIP-14 and nutritional-related outcomes. There will also be the opportunity to undertake transcription of qualitative interview data (mostly short 10-15 minute clips) and subject this to an appropriate form of qualitative analysis between control and intervention participants in the DEN-HAB research study.
Exploring the psychosocial impact of premalignant conditions through online blogs - supervised by Dr Lesley Anderson
Premalignant conditions are a group of conditions that precede cancer with varying progression rates across conditions. Having a premalignant condition may have an effect on the psychosocial health and wellbeing of individuals and impact their quality of life (QoL). To investigate the impact of living with a premalignant diagnosis, we plan to assess common trends and patient experiences of current health care provision, by utilising qualitative research methods (trying to understand what people think) on social media platforms such as Facebook, Twitter and online forums. This will involve working with seasoned mixed methods researchers who have an interest in premalignant disease. Understanding the impact of a premalignant condition may assist in the development of intervention strategies to aid assessment and follow-up of patients.

Weight management for women after pregnancy – The Supporting Mums (SMS) study - supervised by Dr Michelle McKinley
Effective strategies to support optimisation of weight before pregnancy, appropriate gestational weight gain and appropriate postpartum weight loss are needed to help women regulate their weight during the child-bearing years and beyond. The post-partum period is an opportune time to intervene to shape new health behaviours for several reasons. It is a stage in life when women may have heightened awareness about health in general and so may be receptive to information about lifestyle, thus representing a teachable moment in the life course. It is also a time when many women will be starting to prepare for the next pregnancy (i.e. it is the pre-conception period for the next pregnancy) and so there is the potential to set women on a positive course for subsequent pregnancies. Furthermore, transitions in maternal health attitudes and behaviours have the potential to benefit the wider family as women have a major influence on household eating behaviours. On the other hand, the postpartum period is also a challenging time to intervene owing to the major physiologic, psychological, and social changes taking place in the lives of new mothers and this must be carefully considered when developing interventions for this group. A trial to support postpartum weight management is currently underway in the Centre for Public Health (the Supporting Mums Study). This trial uses text-messages to deliver the intervention and women are followed up every 3 months for a year. This studentship will involve working on this project and the student will gain an insight into randomised controlled trial methodology and the associated data entry and analysis.



Improving the communication strategies for individuals living with and working with rare disease(s) - supervised by Dr Helen McAneney and Dr Amy-Jayne McKnight
The EU definition of a rare disease is that it affects fewer than 5 in 10,000 people in the general population. These diseases are individually rare, but collectively common and represent a significant public health problem. One in 17 people will be affected by a rare disease in their lifetime. Frequent issues raised by people living and working with rare disease(s) include the lack of accessibility to relevant information, their frustration not finding good disease-based information, and their difficulty connecting with others having the same disease / dealing with similar issues to themselves. The scale of the problem is highlighted in the 2017 European Commission report "Rare Diseases: a major unmet medical need". The importance of improving communication strategies and also listening to and promoting rare disease voices is essential in establishing unmet need, increasing awareness of public health issues, and improving the lives of individuals living and working with rare disease(s). We have a team of academics, postdoctoral research fellows, and PhD students working on rare disease(s) projects, including genetic laboratory work linked with the 100K Genomes Programme, diagnostic care pathway, social media communication, patient and carer interviews and survey data on current needs and priority setting, education and information provision, as well as close collaborative links with the Northern Ireland Rare Disease Partnership- a NI Registered charity, bringing together those living with a rare disease and organisations representing them; clinicians and other health professionals; researchers and producers of specialist medicines and equipment; health policy makers and academics.) The summer student would be working within our team to improve the communication strategies for rare diseases, aiding in the analysis of data and reviewing the current literature.
Latest News