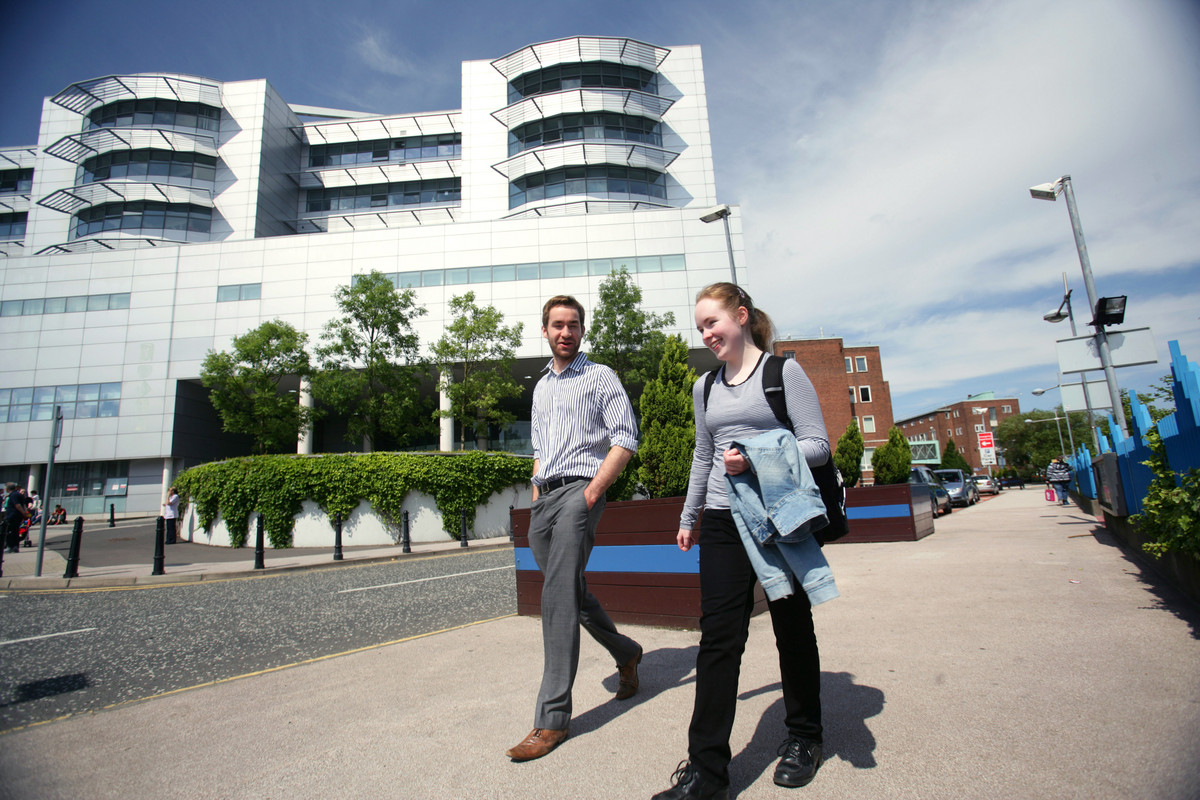 The Centre for Public Health (CPH) Summer Research Programme provides a unique opportunity for undergraduate students to participate in office and/or laboratory-based research during the summer months. Each participant will be assigned to the research project of a Principal Investigator within CPH and will be part of an enthusiastic research team comprising academic staff, postdoctoral fellows, research assistants, PhD students, clerical and technical staff. The projects will run for an eight-week period between June and September 2019 and students will be expected to be in attendance Monday to Friday on a full-time basis.
Students currently enrolled for Biomedical Sciences, Medicine, Dentistry or a related discipline who have completed at least one year of full-time study from any UK Higher Education Institution are eligible to apply. Each summer studentship pays a student stipend of £150 per week. All successful applicants will automatically be considered for a studentship.
The application process is now open. Please submit a current CV including your full academic profile (or transcript), your student number if you are a QUB student and a covering letter stating your reasons for applying to the Programme with the Centre for Public Health and the names and contact details of two referees. Please email your application to the Centre Manager, Niamh McElherron – N.McElherron@qub.ac.uk by 5.00pm on Friday 1st March 2019.
We will list our projects as they become available - watch this space!:
Epidemiology of age-related eye disease in the NICOLA study - to be supervised by Dr Ruth Hogg
The NICOLA study is a large population-based epidemiological study investigating the basis of successful aging in Northern Ireland. The eye component has collected various types of retinal images and other ocular data, as well as questions about vision-related quality of life. Various projects are on-going but there is still lots more to be done with the data. Dr Hogg will work with the student beforehand to tailor a project to suit their interests or areas of expertise they would like to develop. There would be opportunities to support post-docs and academics on ongoing projects or to undertake smaller stand-alone analyses. This project would especially suit students with an interest in Ophthalmology, retinal image analysis, epidemiology, data analysis, patient related outcomes or genetics. For more information about the study and some of the ongoing ophthalmic projects see: https://www.qub.ac.uk/sites/NICOLA/
___________________________________________________________________________________________________________________________
Project DAIRE: Improving food knowledge and dietary intake of primary school children - to be supervised by Professor Jayne Woodside

As part of Project DAIRE, a randomised controlled trial is being conducted in primary schools in NI for a period of 6 months. The trial aims to evaluate the effect of delivering education on the food supply chain and offering more healthy and locally produced foods within schools on the food knowledge, attitudes, trust, intake, learning behaviour and wellbeing of children, and on the school's food environment. This studentship would involve data entry, cleaning and coding of questionnaire data obtained from this trial. There will also be opportunities for the student to contribute to other aspects of Project DAIRE that are of interest to them. This studentship would be of particular interest to students wishing to gain skills in using research techniques and experience of working in the area of Nutrition.
___________________________________________________________________________________________________________________________
Coeliac Disease in Northern Ireland - to be supervised by Dr Charlene McShane
A multi-disciplinary research team from Queen's University Belfast are undertaking a data linkage study to establish a population-based cohort of patients who have had transglutaminase (tTG) tests and endomysial antibody (EMA) blood tests in Northern Ireland from 1999-2016. These tests are used in the diagnosis of coeliac disease. The study will utilise the Electronic Prescribing Database in Northern Ireland to investigate the utilisation of gluten free food prescriptions in Northern Ireland and effects on cancer incidence and mortality in those with elevated tTG or positive EMA blood test results.
The studentship will involve assisting with analysis of the data, interpretation and writing a research article for publication in a peer reviewed journal. The student will also be given the opportunity to review the literature and assist with development of research on vitamin B12 deficiency.
___________________________________________________________________________________________________________________________
Prostate Cancer Patients and their PSA history - to be supervised by Dr Anna Gavin


The Northern Ireland Cancer Registry has data on Prostate Cancer patients and their Prostate Specific Antigen Test results. This project aims to link these to report the PSA patterns before diagnosis in Prostate Cancer Patients. The student will be working with anonymised data and will have access to expert analytical advice within the Northern Ireland Cancer Registry. It is hoped this work will result in a paper prepared for peer review.
___________________________________________________________________________________________________________________________
Measuring Heart disease and stroke levels in Northern Ireland - to be supervised by Dr Anna Gavin
The Northern Ireland Chest Heart and Stroke Association have funded a stroke database and Heart Research a heart disease database for NI over at least the past 10 years: This studentship provides an opportunity to become involved in achieving governance, developing data sharing agreements, developing patient information leaflets, a logo for the project and analysing data – initially looking at trends in mortality with opportunities for presentations to clinicians and publications.
___________________________________________________________________________________________________________________________
Preconception Health - to be supervised by Dr Laura McGowan
This project will involve secondary analysis of data relating to the topic of preconception healthcare and involve analysis (including reviewing methods, statistical methods (using SPSS) and qualitative summaries) in order to prepare papers for publication. The student involved will be named on any arising publications.
___________________________________________________________________________________________________________________________
Developing a childhood obesity service for families in Northern Ireland: A pilot study - to be supervised by Dr Michelle McKinley
Childhood obesity is a major public health priority with at least one in four primary school aged children now classified as overweight or obese. With such a high prevalence of childhood obesity in NI, care pathways are needed to support families with weight management. Currently there is no such service in Northern Ireland. This is an opportunity for a student to work as part of a team who are implementing and evaluating a potential new service for families to support the management of childhood obesity in one region of Northern Ireland.
The work is likely to involve supporting data collection and data entry and assisting with other aspects of the pilot study as appropriate.
___________________________________________________________________________________________________________________________
The effects of behavioural interventions on primary care antimicrobial medicine prescribing: a systematic review - to be supervised by Dr Declan Bradley
Reducing the over-use of antibiotics is one of the current highest global health priorities, due to increasing concern that without changes in prescribing behaviour, it will become difficult or even impossible to treat common infections. Most antibiotics used in human healthcare are prescribed by primary healthcare professionals (general practitioners, and nurse and pharmacist prescribers).
Systematic reviews and meta-analyses are a rigorous way of summarising all the available evidence about the effectiveness of interventions, taking into account information about their quality. There is no published systematic review that addresses all behavioural interventions for primary care antibiotic prescribing. We are conducting a systematic review on this topic (https://www.crd.york.ac.uk/prospero/display_record.php?RecordID=90839). The project is an exciting collaboration between the Centre for Public Health in Queen's University Belfast, the Centre for Behaviour Change in University College London, the Public Health Agency, the Health and Social Care Board and the Innovation Lab in the Department of Finance. We are seeking a student to join our team for 8 weeks to help us with this systematic review. The student's tasks will include reading published reports of intervention trials, extracting details about the studies, entering these into a database and, with supervision, learning how to conduct meta-analyses. This will be a useful introduction to the student into how to plan, conduct and report a systematic review and meta-analysis.
___________________________________________________________________________________________________________________________
Developing Twitter Bots for better public health - to be supervised by Dr Ruth Hunter
This project will involve the development of Twitter Bots to help tackle core public health problems such as harmful public health messaging on Twitter (e.g. alcohol advertising) or individuals seeking help to lose weight, stop smoking etc. The project will initially involve a review of relevant research to understand what has been done before and then developing a series of Twitter Bots with various identities working with researchers in computer science.
___________________________________________________________________________________________________________________________
Use of parks and green space for health and wellbeing - to be supervised by Dr Ruth Hunter
This project will involve gaining experience in analysing observational data to explore park and green space use in Belfast. The project will help us better understand who are using the parks, when (time of day and day of week), what facilities are being used and what the parks are being used for.
The student will work with the Connswater Community Greenway team and Belfast City Council to help design programmes to ensure that our parks and green spaces are used in order to maximise their potential as a public health resource. The project will also involve developing a series of infographics to disseminate the findings.
___________________________________________________________________________________________________________________________
Continuity of care and cancer screening: a systematic review and meta-analysis - to be supervised by Dr John Busby

Continuity of care is the process by which patients consult with the same doctor over a prolonged period of time to build a strong therapeutic relationship. Several studies have demonstrated that enhanced continuity of care can lead to improved patient outcomes including fewer hospital admissions, better satisfaction and reduced healthcare-related costs. Screening for cancer is a key tool to reducing cancer morbidity and mortality. Patients who attend screening appointments are more likely to have their cancer diagnosed earlier and, consequently, have substantially improved survival. However, despite this, some patients do not attend screening appointments, even for non-invasive procedures such as mammograms where one in four eligible patients are non-adherent.
Several studies have investigated if patients with improved continuity of care, who should have greater trust in their doctor, are more likely to attend screening appointments. Although these studies have generally showed positive results, they have yet to be systematically summerised and combined. This project aims to conduct a systematic review of all studies investigating the association between continuity of care and screening uptake in breast, prostate or colorectal cancer. Students will gain hands on experience of how to effectively search the literature, design a database to efficiently screen and collect data, and write up the results. It would be expected that the student would be included as a co-author on any outputs from the project including peer-reviewed journal articles.
___________________________________________________________________________________________________________________________
Quality indicators of palliative day services - to be supervised by Dr Noleen McCorry
Our research team (QualPalUK) has developed a set of evidence based quality indicators which can be used by Palliative Day Services to measure the quality of the services they provide. We are currently developing a user-friendly electronic version of the quality indicator toolkit. The student will, under supervision from Dr McCorry, help with the design and production of a user manual to accompany the use of the quality indicator toolkit. This will involve some literature review work and report writing. The student will also work closely with our palliative care clinical colleagues to pilot the user manual, to collect data on acceptability, and to generate feedback from users to improve the user materials.
___________________________________________________________________________________________________________________________
Analysing social networks in a historical case study: Robert Hart in China - to be supervised by Dr Helen McAneney
The analysis of dynamic social networks has relevance across multiple disciplines, from public health in the spread of disease through interactions, the representation of biological systems and bioinformatics, and in the spread of behaviours through adaption and influence processes in social sciences. The case study in this project is the 'Irish mandarin' Sir Robert Hart (1835-1911), the Inspector General of the Imperial Maritime Customs Service in late Qing China. Hart exerted such disproportionate influence over China's relations with the wider world that he has been described as 'one third of the trinity in power' in China at the end of the nineteenth century. Historians have suggested that Hart's importance arose more from his social networks than from his formal responsibilities, claiming that 'Hart occupied a nodal point in a network of transnational elites'. Yet, to date, Hart's social networks have never been analysed. Systematic examination of Hart's personal networks should contribute to understanding the structure of foreign influence in China during a period remembered in China as the 'Century of Humiliation'.
The student will be contributing to an interdisciplinary project using historical data compiled by the Robert Hart Project at Queen's to analyse social interconnections across time. The student will assist in preparing statistical analyses, visualisations, and in preparing a report on the analysis. No historical knowledge is required or expected. The studentship will help the student to develop skills in social network analysis, network visualisations, working in an interdisciplinary team and communicating between the sciences and the humanities.
___________________________________________________________________________________________________________________________
Accessing and reporting the needs ­of individuals living and working with rare disease(s)­­­­­­­­­­­­­­­­ - to be supervised by Dr Helen McAneney
The EU definition of a rare disease is that it affects fewer than 5 in 10,000 people in the general population. Although individually rare, with over 8,000 rare diseases identified to date, they are collectively common and represent a significant public health problem. One in 17 people will be affected by a rare disease in their lifetime. Frequent issues raised by people living and working with rare disease(s) include the lack of accessibility to relevant information, their frustration not finding good disease-based information, and their difficulty connecting with others having the same disease / dealing with similar issues to themselves. The scale of the problem is highlighted in the 2017 European Commission report "Rare Diseases: a major unmet medical need". The importance of improving strategies, as well as listening to and promoting rare disease voices is essential in establishing unmet need, increasing awareness of public health issues, and improving the lives of individuals living and working with rare disease(s).
We have a team of academics, postdoctoral research fellows, and PhD students working on rare disease(s) projects, including genetic laboratory work linked with the 100,000 Genomes Programme, diagnostic care pathway, social media communication, patient and carer interviews and survey data on current needs and priority setting, education and information provision, as well as close collaborative links with the Northern Ireland Rare Disease Partnership- a NI Registered charity, bringing together those living with a rare disease and organisations representing them; clinicians and other health professionals; researchers and producers of specialist medicines and equipment; health policy makers and academics. The summer student would be working within our team and with the NIRDP, offering the student the opportunity of collaborative workings with the charity sector to contribute to ongoing research for rare diseases, aiding in the analysis of data and reviewing of the current literature.
__________________________________________________________________________________________________________________________
DEvelopment of a Core outcome set for orAl health services research involving DEpendent older adults (DECADE) - to be supervised by Dr Gerry McKenna


Many older people are now retaining most of their natural teeth. However, since this generation were not exposed to fluoride during childhood, they are more likely to suffer from tooth decay. As the number of older people continues to increase, the number of older people with oral health problems will also increase. This will place a huge demand on dental services. There is an urgent need to improve oral health care for older people, especially those who are dependent on care. Translating research into practice can be time consuming and difficult owing to the large amount of information generated by different studies. Systematic reviews are a tool used to summarise the findings of existing studies and make the information accessible to decision makers. On occasion, however, it can be difficult to combine the results of different studies because the outcomes measured are very different. To overcome these problems researchers are developing a list of essential outcomes (Core Outcome Set), which should be reported as a minimum in all studies for a specific health condition. This study aims to develop a set of oral health outcomes specific to dependent older people that can be used by researchers and health care professionals. To develop a set of essential outcomes a multi-step process involving consensus methods (interviews and Delphi survey) with key stakeholder groups will be carried out. The successful student will gain vast experience in qualitative data transcription, survey development and data analysis. Furthermore, this project will allow the student to gain experience writing scientific abstracts and presenting data.
__________________________________________________________________________________________________________________________
Relationship between oral health, dietary intake and nutritional status among middle- and older-aged adults in the UK - to be supervised by Dr Gerry McKenna
Poor oral-health status can limit people's ability to eat certain foods, which consequently may influence their nutritional status and increase their risk of chronic disease. This will be a desk-based research project involving the statistical analysis of the oral health data and dietary/nutrient intake data collected as part of UK Biobank. The UK Biobank is a resource for the scientific community to conduct health-related research that is in the public interest. The Biobank cohort provides a unique opportunity to analyse the relationship between a range of oral health conditions and dietary/nutrient intake and status in a large sample of middle- and older-aged adults in the UK. The successful student will gain vast experience in managing, analysing and interpreting data, and obtain familiarity with commonly used statistical analysis software, e.g. SPSS. Furthermore, this project will allow the student to gain experience writing scientific abstracts and presenting data.
__________________________________________________________________________________________________________________________
Evaluating perceptions, resources and best practice for rare diseases in Northern Ireland - to be supervised by Dr A J McKnight
The European Union (EU) definition of a rare disease is one that affects ≤5 per 10,000 people, with ~30 million persons directly affected in the EU and ~106,000 affected in Northern Ireland. These diseases are individually rare, but collectively common and represent a significant public health concern. This project contributes to rare disease progress within Northern Ireland, building on technological advances for faster, more accurate genetic diagnosis through whole genome (next-generation) sequencing. This project may involve working with healthcare practitioners, patients, families, and advocacy groups. The student will be working directly with Dr Julie McMullan (shortlisted for 2018 outstanding engagement award for her rare disease research) within QUB and Dr Kerry Moore (T2S recipient for her rare disease work) within the Northern Ireland Rare Disease Partnership (https://www.nirdp.org.uk/; core aims include connecting, innovating, advocating and educating), in the context of modernising and delivering local rare disease services. Mixed methodological approaches will be used to help analyse data from existing literature, surveys, focus groups, interviews, and newly generated information will be evaluated to help determine priorities, preferences, and best practice.