Summer Studentships 2023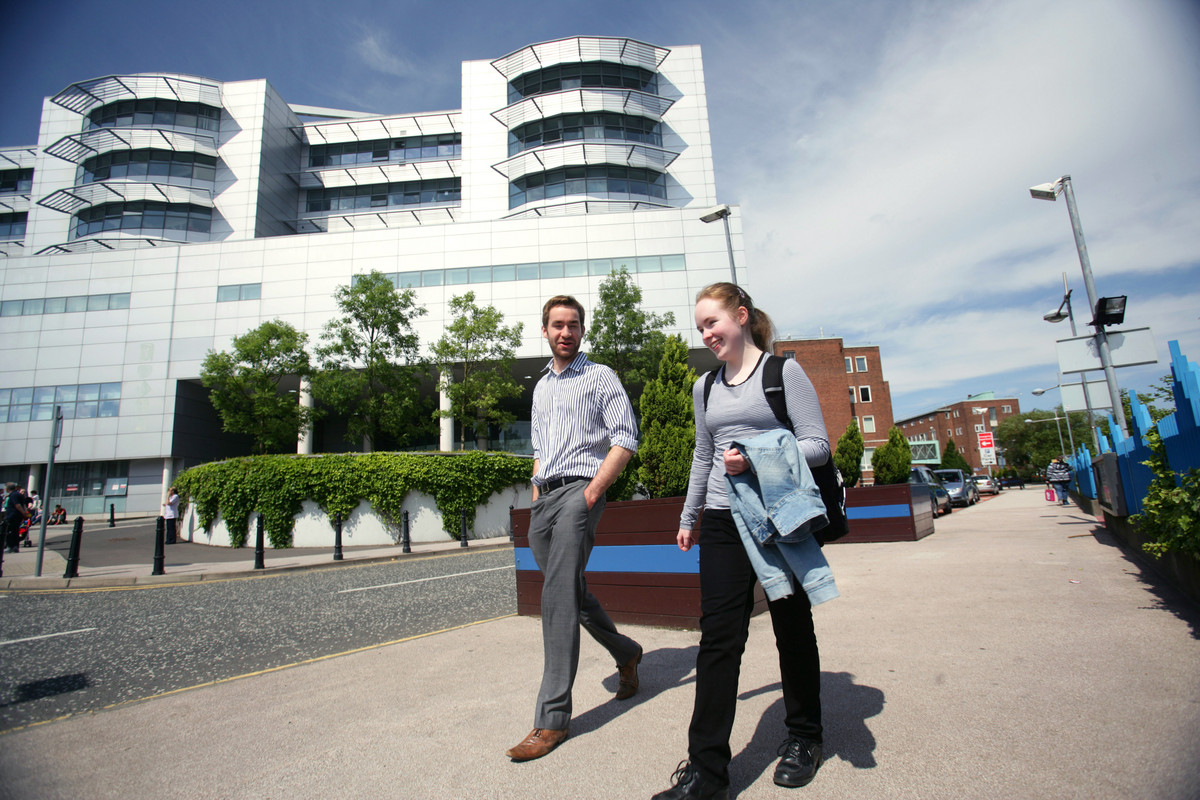 The CPH Summer Studentship Programme: June to September 2023: Now Closed
The Centre for Public Health (CPH) Summer Research Programme provides a unique opportunity for undergraduate students to participate in office and/or laboratory-based research during the summer months. Each participant will be assigned to the research project of a Principal Investigator within CPH and will join an enthusiastic research team comprising academic staff, postdoctoral fellows, research assistants, PhD students, administrative and technical staff. The projects will run for an eight-week period between June and September 2023. Students will work on campus, or be in a position to work remotely from home.
Students currently enrolled for Biomedical Sciences, Medicine, Dentistry or a related discipline who have completed at least one year of full-time study from any UK Higher Education Institution are eligible to apply. Each summer studentship pays a student stipend of £200 per week. Graduates of UK universities who successfully complete the programme will be eligible for Degree Plus status upon graduation.
The application process is now open. Please submit the following:
A current CV including your full academic profile (or transcript)
Your student number if you are a QUB student
A covering letter stating your reasons for applying to the Programme with the Centre for Public Health
The names and contact details of two referees.
Please email your application to the Centre Manager, Niamh McElherron – N.McElherron@qub.ac.uk by 5.00pm on Friday 24th March 2023 and feel free to state which project(s) you are particularly interested in.

We will be listing our projects below as soon as they become available. CPH Principal Investigators have been notified of the call and will provide their projects to me by 17th March 2023 - so keep watching this space as our project list grows!
____________________________________________________________________________________________________________________________
A Scoping Review: How to assess for concussion or sports-related concussion in primary care and general practice? - supervised by Dr Neil Heron
A concussion or sports-related concussion (SRC), referred to as SRC throughout this description, "is a traumatic brain injury induced by biomechanical forces."
The term SRC is sometimes used interchangeably with mild traumatic brain injury (mTBI), although SRC is a subset of mTBI.
SRCs are common; with one study in Ontario, Canada, reporting an average annual incidence of 1,153 per 100,000 residents, and another study reporting an annual 3.8 million mTBIs in the United States of America
SRCs can occur without an obvious head injury and are difficult to diagnose, with no exclusive test to make the diagnosis.
The UK Government Department of Digital, Culture, Sport and Media (DCMS) will be shortly releasing grassroots concussion diagnosis and management guidelines. As part of this guidance, healthcare professionals, particularly General Practitioners/GPs, as frontline staff, will be asked to confirm the SRC diagnosis and initiate appropriate management for concussed athletes. Thus, GPs need to be confident regarding SRC assessment, diagnosis and management, both acute and longer term. GPs therefore need to have access to appropriate tools to make the diagnosis of SRC.
SCAT5 is a screening tool used for SRC diagnosis in sport, to be used within 72 hours of the concussive incident and to be used at the 'pitchside', but there is no similar currently available tool for GPs to utilise within the office setting outwith this timeframe. This studentship will therefore undertake a scoping review of concussion assessment tools used within the community and primary care settings.
_______________________________________________________________________________________________________________________________________
Cancer patients mental health - Assessment of prescribing data for mental health conditions in NI Cancer patients - supervised by Dr Damien Bennett
The Northern Ireland Cancer Registry is a high quality, population-based registry that collects information on all cancer diagnoses in Northern Ireland and produces the official statistics reports for all cancers for this region (https://www.qub.ac.uk/research-centres/nicr/).
As Mental health in cancer patients is increasingly recognised as a key area of research and development, it is proposed to use a dataset developed by a previous summer project student, covering the period 2009-2019 from the Northern Ireland Cancer Registry. However, only patients diagnosed during the 5-year period between 2014 and 2018 to be used to:
reflect current practice and trends in MH prescribing for cancer patients
allow sufficient time following diagnosis for patients to be prescribed medication (NB – will probably limit time post-diagnosis to avoid likelihood of being associated with other conditions and events etc.
allow sufficient time prior to diagnosis to compare pre and post-diagnosis MH medication use
Aims (long list – not all expected, will be dependent on skills etc. Plan to begin with 1 and work through)
Describe the characteristics of patients who begin medication for MH conditions within x years of primary cancer diagnosis (Desc analysis)
Determine independent predictors (age, sex, cancer type, stage, Tx etc) of whether someone begins (or changes) medication for MH conditions within x years of primary cancer diagnosis (MLR)
Assess if there is a short or medium term survival effect (Kaplan-Meir plots, Cox-regression, HR etc)
Describe the characteristics of patients who are already prescribed medication for MH conditions (may want to limit to 6 months prior to cancer diagnosis to exclude those perhaps getting treatment for acute cancer symptoms etc) prior to their primary cancer diagnosis (desc analysis) and assess changes post cancer diagnosis.
Lit r/v needed to assess novelty and importance of suggested work.
A previous summer student developed good skills in STATA when examining dementia and/or stroke in cancer patients (cohort of 41,380 individual non-melanoma skin cancer diagnoses)
Key Skills required:
Data management, manipulation and statistical analysis (training will be provided).
Data protection and confidentiality
Epidemiology study methods
_______________________________________________________________________________________________________
Investigating the ecological association between mapped estimated radon class and lung cancer incidence in Northern Ireland - supervised by Dr Dan Middleton
Lung cancer is the third most common cancer in the UK, with 48,500 new cases and 35,177 lung cancer deaths each year. While most lung cancer cases are caused by tobacco smoking, exposure to residential radon gas is an established cause of lung cancer, and is estimated to account for approximately 3-5% of lung cancer deaths in the UK. Radon-222 gas is ubiquitously produced by the radioactive decay of uranium-238 present in the Earth's crust and concentrations accumulate in indoor environments resulting in the largest source of human exposure to natural ionising radiation. Despite a National Radon Action Plan, many people are still unknowingly exposed.
A UK-wide map produced by the British Geological Survey for Public Health England shows the estimated percentage of homes in every 1 km2 which exceeds the 200 Bq/m3 action level. The utility of this map for predicting health outcomes has not been assessed.
This investigation will combine two existing datasets to investigate the ecological association between estimated residential radon and incidence of lung cancer in Northern Ireland. Both exposure and outcome variables are available as summary statistics for Super Output Areas (SOA) across Northern Ireland and have been harmonized into a single dataset for the exploration of associations. The student will spend time working in the Northern Ireland Cancer Registry (NICR), on cancer incidence data, and also remotely on the interpretation and write up of findings.
__________________________________________________________________________________________________________
The impact of dietary intake and nutritional status in care homes on oral health (CONCEALED) - supervised by Professor Gerry McKenna.
It is estimated that approximately half a million older people live in care homes across the UK. Prevention and management of malnutrition in care homes is a significant clinical challenge meaning that residents are often provided with diets rich in complex carbohydrates, including sugars, plus additional sugared medications and oral nutritional supplements to increase caloric intake. However, this creates a significant problem for oral health and currently the oral health of care home residents is significantly worse than their community living peers, with a very high prevalence of dental disease.
Given the complex nature of this research area, qualitative evidence will be gathered by undertaking semi-structured interviews with care home staff (including carers, care-assistants, chefs and kitchen assistants), managers and health professionals (including dieticians, nurses and the community dental service) who have an input into the dietary intakes of older adults within care homes. Patients and family members will also be invited to provide qualitative interviews to discuss their experience of links between dietary intake and nutritional status, and oral health. The project will also examine the economic factors which determine the foods and beverages which are provided to care home residents through the semi-structured interviews with care home managers and staff directly involved in food preparation (chefs, kitchen assistants and care assistants).
The student will develop research skills in qualitative methodology, including playing an active role in the conduct and analysis of qualitative interviews.
___________________________________________________________________________________________________________
Genetic screening in Motor Neurone Disease (MND): Review of patients seen in the Belfast regional MND Clinic Oct 2020 – March 2023 - supervised by Professor Karen Morrison
PLEASE NOTE THAT DUE TO THE SENSITIVE NATURE OF THIS AREA OF WORK, THIS SUMMER STUDENTSHIP OPPORTUNITY IS ONLY AVAILABLE TO QUB MEDICAL STUDENTS AND WILL RUN FOR 6 WEEKS ONLY
The aim of this project is to review data regarding genetic screening aspects of all people with MND seen in the Belfast Regional MND from Oct 2020 – March 2023 i.e. patients under the clinical care of Professor Karen Morrison. By interrogating data held on the Electronic Care Record and Clinical Neurology notes, we will review features to include time from diagnosis and when genetic screening was first discussed; time from first discussion to taking the DNA sample; time from sample taking to result return.
The project will include writing an introductory overview of genetic aspects in MND, a summary of any likely causative mutations identified with accompanying clinical details of those patients and summary of any actions taken by patients or their family members based on identification of those mutations. The work may broaden to consider all genetic screening results of people with MND processed through the Belfast Regional Genetics Centre in recent years, if time permits.
The student will gain knowledge of MND – its diagnosis and management, and the role of genetic factors in the disease. The project will equip the student with an appreciation of the process of undertaking genetic screening in a disorder such as MND and the likelihood of subsequent participation in a relevant gene therapy trial.
The student will gain generic skills in acquiring data from written patient records, and analysis and presentation of such data.
It is anticipated that the outcome of this work will feed into future plans for development of the Belfast Regional MND Service.
__________________________________________________________________________________________________________
Pathways of Motor Neurone Disease (MND) Diagnosis in NI: Experiences of people with MND seen in the Belfast Regional MND Clinic Oct 2020 – March 2023 - supervised by Professor Karen Morrison
PLEASE NOTE THAT DUE TO THE SENSITIVE NATURE OF THIS AREA OF WORK, THIS SUMMER STUDENTSHIP OPPORTUNITY IS ONLY AVAILABLE TO QUB MEDICAL STUDENTS AND WILL RUN FOR 6 WEEKS ONLY
The aim of this project will be to undertake a case note review – mainly of data held on the Electronic Care Record, but will also involve review of the Clinical Neurology paper notes – of all patients seen in the Belfast Regional MND Clinic Oct 2020 – March 2023 (to include new patients and follow up attenders). This will inform about the patient pathways of those with MND living in NI. We will extract information from the written records on each patient's diagnostic journey, to include aspects such as time from symptom onset until seen by Neurologist, timing of electrophysiological investigation, periods of inpatient admission for investigation/assessment, time to being seen in the Regional Centre, detail on specialist nurse and AHP involvement, links with the MND Association, medication use, including riluzole, respiratory aspects, gastrostomy etc.
Depending on the information available and time available, we will consider auditing some of the gathered data against the MND Association's 'Standards of Care'. Aspects of the outcomes of this work will likely be useful to inform future plans for MND neurology services for N Ireland.
The student will gain detailed knowledge of the clinical aspects of MND – the various pathways to its diagnosis, and the differing forms of the disease and its subsequent management. The project will equip the student with an appreciation of the patient journey in this progressive, fatal, neurodegenerative disease. They will gain skills in the audit of the management pathway here in NI against national 'Standards of Care'.
The student will also gain generic skills in acquiring data from written patient records, and analysis and presentation of such data.
It is anticipated that the outcome of this work will feed into future plans for development of the Belfast Regional MND service.
_________________________________________________________________________________________________________
ImpACT Stroke: Improving Psychological Wellbeing using Acceptance and Commitment Therapy among stroke survivors with cognitive impairment - supervised by Dr Noleen McCorry
Up to 75% of stroke survivors will experience some form of cognitive difficulty, and as a consequence are less able to access psychological therapies and other interventions. This situation can compound poor psychological well-being, quality of life, and social isolation for stroke survivors and their family. Our research team has designed a brief psychological intervention, called ImpACT Stroke, with significant input from stakeholders, specifically tailored for stroke survivors with cognitive impairment, delivered remotely in a small group involving the stroke survivor and using family members as support persons to help achieve therapeutic goals. We are now conducting a pilot trial to compare the ImpACT Stroke intervention with treatment as usual.
The student will join our research team of health service researchers, psychologists, stroke clinicians and stroke survivors. They will work, with support and supervision from members of the team, to assist with data collection including administration of questionnaires to research participants (stroke survivors and support persons), quantitative data input, transcription of qualitative interview data, basic analysis, data presentation and report writing.
__________________________________________________________________________________________________________________________________________
Determinant of Macular Pigment in Older Adults in Northern Ireland - supervised by Dr Lajos Csinscik and Dr Ruth Hogg
The macular pigment is made up of the xanthophylls, lutein and zeaxanthin, and low macular pigment level (MPL) has been related to increased risk of various pathologies including age-related macular degeneration and early cognitive decline. The Northern Ireland Cohort for the Longitudinal Study of Ageing (NICOLA) is a population-based cohort study which was designed to understand factors associated with ageing. Macular pigment optical density (MPOD) was measured with the two-wavelength autofluorescence method using a modified Heidelberg Retinal Angiograph (Spectralis; Heidelberg Engineering Co., Heidelberg, Germany) from over 3,000 participants as part of the NICOLA study health assessment. We have a new method of analyzing the spatial distribution of the macular pigment in the collected images. During the summer studentship, you would be introduced to the methodology and shown how to process the images within NetwORC UK. You would also be able to shadow and get experience in retinal image acquisition at the Northern Ireland Clinical Research Facility and assist with the preparation of a manuscript looking at the determinants of macular pigment within the Northern Ireland population.
________________________________________________________________________________________________________________________________________
Are GP Practices in socioeconomically deprived areas closer to Nursing Homes than more affluent Practices? - supervised by Professor Nigel Hart
In areas of socioeconomic deprivation there are fewer full-time equivalent GPs compared to the most affluent, these GPs are more stressed, manage greater rates of co-morbidity in younger patients, with increased mental-physical health co-morbidity, as well as having increased patient list sizes and on average shorter consultation times.
The care of nursing home residents can also be time and resource intensive on the local General Practice and this Summer Studentship programme will look at whether the care of nursing home residents is disproportionately weighted against General Practice in the most socioeconomically deprived geographical areas.
Our research question:
Are GP Practices with the greatest socioeconomic deprivation, which already have increased pressures, situated geographically closer to Nursing Homes, therefore further increasing the complexity of the Practice's patient list?
This work will fit in to wider research on General Practice in high need, under resourced areas and will give the student a supportive experience of conducting qualitative research, as well as writing a research paper and we hope to submit to a peer reviewed journal once completed.
The student will be supported by the named supervisor, Prof Nigel Hart, as well as Dr Daniel Butler, an academic GP trainee.