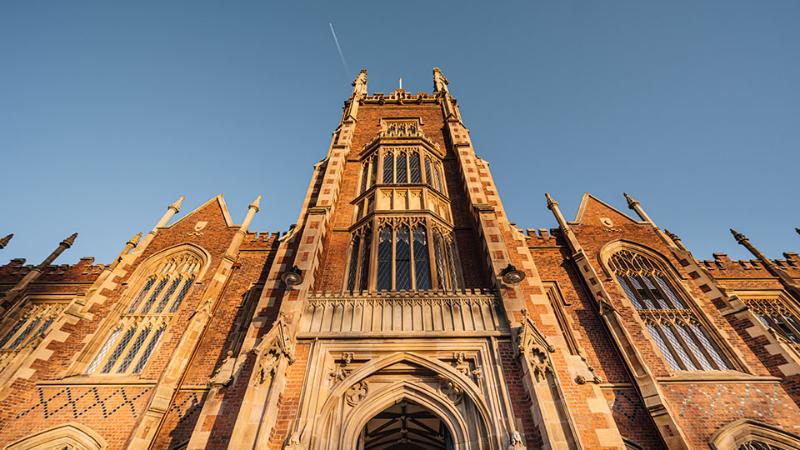 RESEARCH PROJECT
Improving the Physical Design of Supported Accommodation for People with Mental Health Problems and Intellectual Disabilities
Improving the Physical Design of Supported Accommodation for People with Mental Health Problems and Intellectual Disabilities: A scoping review
Keith McAllister and Gavin Davidson have been working with colleagues in Praxis Care on a scoping review of the physical design of supported accommodation for people with mental ill health and intellectual disabilities to inform the planning, building and adaptation of supported accommodation for this population. The in-depth literature review identified the following physical design factors that may be successful in improving physical and mental health outcomes and facilitating recovery for service users:
Private rooms which support autonomy with opportunities for personalisation
Common areas with natural light and homely features
Well-maintained outdoor spaces with greenery and furniture
Located in good neighbourhoods with community accessibility and access to amenities
Access to public transport
Layout, configuration and furniture placement which supports and encourages social interaction between service users
A copy of the presentation of this review from the recent AMPS Environments by Design: Health, Wellbeing and Place conference can be accessed at: https://www.youtube.com/watch?v=N4BQxmbfo2I.
Read more
Read less
---
RESEARCH PROJECT
Getting Involved in Research
DRN members have been working with partners to deliver an innovative new project on 'Getting Involved in Research' (Gavin Davidson, Paul Best, Berni Kelly and Lorna Montgomery). The project was a partnership between Disability Research on Independent Living and Learning, the Health and Social Care Board, the Mental Health Foundation, Praxis Care, Queen's University Belfast and Ulster University. The aim of this project was to co-produce a course that could be used as a general introduction for anyone who might be interested in getting involved in research, but could also be adapted by any new research projects using a participatory approach. The co-production process involved researchers with lived experience and representatives from different organisations involved from the beginning of the project to: develop the idea; design the content; deliver the course; and evaluate the process. Improved quality and accessibility of the course content was a key benefit of the coproduction process. The involvement of lived experience researchers in the delivery of the course also demonstrated that people with lived experience, who may have had little or no previous research experience, can make a positive and important contribution to research in a variety of ways. The course was run for the first time, through Open Learning at Queen's, in May 2021. We took the opportunity to conduct an in-depth evaluation of the process of developing the course and of the course itself. Further details about the course and a related journal article are available on the following links for anyone who would like to use the resources for their own co-produced research projects:
https://pureadmin.qub.ac.uk/ws/portalfiles/portal/320003720/82e8ad49_9094_47e9_8190_2c1a93d88c5d.pdf
https://engage.hscni.net/opportunities/get-involved-in-research-open-learning-course/
All of the resources used to deliver the course are available at:
https://pure.qub.ac.uk/en/activities/getting-involved-in-research-an-introductory-course
Read more
Read less
---
RESEARCH PROJECT
The Mental Health of Children and Parents in Northern Ireland
Professor Gavin Davidson is working with a research team led by Dr Lisa Bunting on the ongoing analysis of data from a prevalence study on the mental health of children and parents in Northern Ireland. This work will include: investigation of complex risk and protector factors relevant to child and youth mental health and wellbeing; analysis of predictors of common mood and anxiety disorders in children and adolescents; intergenerational experiences of childhood adversity and links to child and parent mental health; and relationships between socio-economic factors and different mental health needs. The first report from the initial phase of analysis on youth wellbeing is available here
---
RESEARCH PROJECT
Inclusive Shared Spaces
Keith McAllister has completed a project 'An investigation into adding resilience to Luanda's streetscape through the promotion of inclusive shared space', funded by NI's Department of the Environment's Global Challenges Research Fund (GCRF).
After preparatory work, a week long field school was undertaken in Luanda, Angola.. This consisted of lectures, fieldwork and classroom sessions in September 2019. Field study trips involved 21 Architecture students from 2 Luanda Schools of Architecture (18 from Agostinho Neto University and 3 from Metropolitan University) to three 'musseques' (informal housing settlements that make up the majority of Luanda) critiquing opportunities for adding resilience to both the 'musseques' and wider city environment by making them for inclusive, shared spaces for all ages and abilities. Findings and ideas from the fieldwork were then collated into a book entitled ''Lições de Luanda". (Lessons from Luanda) launched on 11th November 2020 (Angolan Independence Day).
Read more
Read less
---
RESEARCH PROJECT
Relationships and Sexual Education Needs of People with Learning Disabilities
Dr Mark Linden and Professor Michael Brown are working with colleagues on a project funded by the Burdett Trust for Nursing focused on 'Developing Best Practice Guidelines for learning disability (LD) nurses and professionals regarding the relationships and sexual education (RSE) needs of children and young adults with learning disabilities'. This project, employing qualitative methodologies, will work with professionals and children and young people (CYP) to develop our understanding of RSE needs among CYP with LD. The ultimate aim is to create a bespoke educational programme to inform CYP with LD about relationships and sexuality. This project has been paused due to COVID-19 and will hopefully resume in late 2021.
---
RESEARCH PROJECT
Understanding Life in Lockdown for Autistic Young People
A new report documenting the experiences of life during Covid-19 lockdown for autistic young people has been launched by SSESW colleagues.  
The research by Dr Bronagh Byrne and recent SSESW doctoral graduate Dr Gillian O'Hagan used Photovoice to document the lives of autistic young people aged 11-15 years used in Northern Ireland during the lockdown period March-June 2020. A young people's advisory group worked as part of the team in designing and analysing the research. This project makes recommendations for how autistic young people should be supported during any further pandemic and associated restrictions. The findings make particular reference to the educational and other supports normally engaged for autistic young people and how these services could be adapted and adjusted in future lockdown planning.
Read more
Read less
---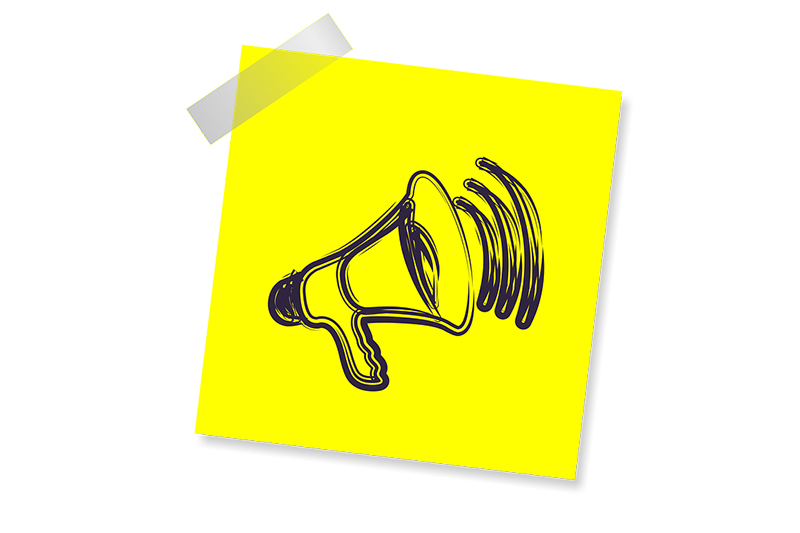 RESEARCH PROJECT
Getting our Voices Heard
Lorna Montgomery is the Principal Investigator and the Co-Investigators are Gavin Davidson and Berni Kelly. This project is a partnership with Association for Real Change, Compass Advocacy Network, Ann Craft Trust, Richmond Fellowship Scotland, Mencap Cyrmu and Praxis Care.
It aims to explore how people with learning disabilities have been involved in influencing safeguarding policy and how they may be involved in future policy developments. It is funded by Disability Research for Independent Living and Learning
---
RESEARCH PROJECT
Just US: Getting the right support for victims of sexual violence who have a learning disability.
Dr Berni Kelly and Dr Rebecca Shea Irvine are working on a DRILL funded study in collaboration with Positive Futures, the Public Prosecution Service (PPS), Police Service for Northern Ireland (PSNI) and Nexus NI.
The level of reported sexual offences is at its highest in Northern Ireland since recording started. However none of the statutory agencies involved in the justice system monitors the number of victims with a learning disability. The Rowan (Sexual Assault and Referral Centre) reported in November 2015 that 43% of people referred in the previous year had complex and additional needs. This included chronic illness, mental health problems, physical disabilities and learning disabilities. Despite this, there is limited knowledge of how best to identify people's needs and how well current therapeutic programmes meet specific needs.
This project seeks to increase the knowledge of people with a learning disability about their rights in relation to the justice system process and how to access appropriate support by developing of an accessible guide. The project also aims to empower people with a learning disability to influence current support programmes from statutory and voluntary organisations by co-producing a counselling programme for victims of sexual violence and training PSNI and PPS staff on supporting people with a learning disability who are victims of sexual violence.
Read more
Read less
---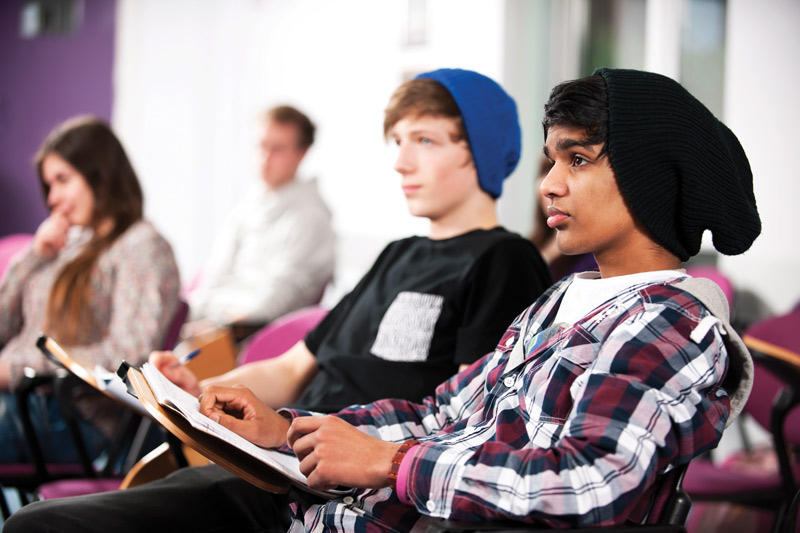 RESEARCH PROJECT
Communication Access to Justice - Implementing Article 13 of the UNCRPD
This project is funded by the DRILL programme and is led by the British Deaf Association, a Deaf people's organisation, in collaboration with Queen's University Belfast, Syracuse University College of Law and Rowan University.
Disabled people access the justice system for various reasons. This includes as witnesses, jury members, defendants, utilising legal services in conveyancing, appeals to the benefits systems and engaging with tribunals. Also, there is evidence that disabled people are much more likely to be victims of crime. While some barriers have been identified to the justice system in Northern Ireland there is a lack of comprehensive research on this issue.
The project is investigating what the barriers are to deaf people accessing the justice system in Northern Ireland, seeking to empower deaf people in co-producing solutions to barriers to accessing the justice system. The project also aims to support the justice system in complying with domestic and international legal obligations by developing, piloting and evaluating training and empower deaf people to engage with the justice system in a more accessible manner, leading to fewer breaches of rights and discrimination.
Read more
Read less
---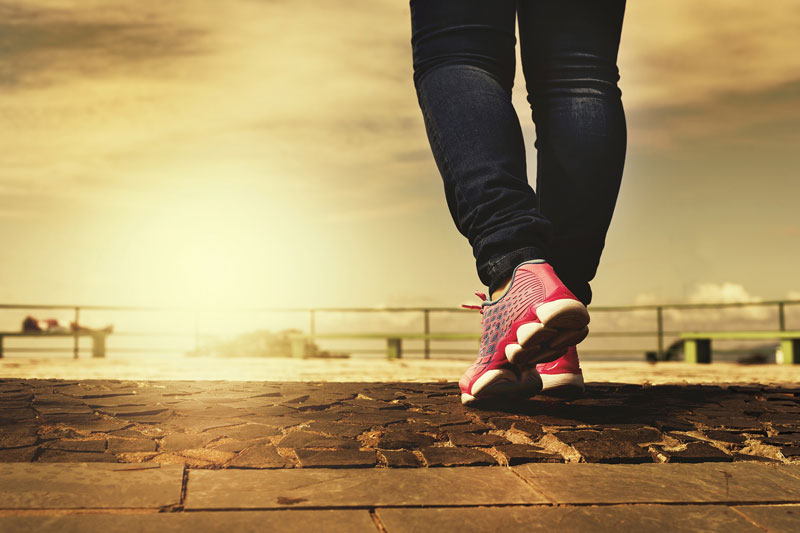 RESEARCH PROJECT
Empowering People with Psychosocial Disabilities' Participation in Physical Exercise
This project is led by the Mental Health Foundation and is a partnership with Queen's and Praxis Care. The Queen's staff involved are Gavin Davidson, Paul Best and Claire McCartan. The aim of the project is to explore whether a co-production approach may be a positive way to support people with mental health problems to engage in physical activity. It is funded by Disability Research for Independent Living and Learning.
---
EVIDENCE REVIEW
Developing Trauma informed practice in Northern Ireland
Lorna Montgomery is the Principal Investigator and the Co-Investigators are Lisa Bunting, Stephen Coulter, Gavin Davidson, Davy Hayes, Mandi MacDonald and Suzanne Mooney. This project is a rapid review of the evidence related to how services across sectors can become more trauma informed. It is funded by the Safeguarding Board Northern Ireland.
---
FEASIBILITY STUDY
NSPCC/ESRC Identifying and Responding to the Trauma of Maltreated Children
Michael Duffy is the Principal Investigator and the Co-Investigators are Paul Best, Lisa Bunting, Gavin Davidson, John Devaney and Declan French. This is a feasibility study of screening for trauma in children who have experienced abuse and neglect, then using trauma-informed Cognitive Behavioural Therapy to respond. It is funded by the NSPCC and ESRC.
---
REGIONAL AUDIT
Regional Audit of the Think Family Initiative
The Principal Investigator is Gavin Davidson and the Co-Investigators are Lisa Bunting, John Devaney, Joe Duffy, Anne Grant and Claire McCartan. This project is a case file audit of adult mental health, addictions and child care services which is exploring how issues of parental mental health are responded to. It is funded by the Health and Social Care Board.
---
PREVALENCE STUDY
Prevalence study of the mental health of children and young people in NI
Lisa Bunting is the Principal Investigator and the Co-Investigators are Gavin Davidson, Anne Grant, Claire McCartan, Ciaran Mulholland and Dirk Schubotz. This project is a partnership with Ulster University, Perceptive Insight and the Mental Health Foundation. The project is a prevalence study of the mental health of children and young people in Northern Ireland. It is funded by the Health and Social Care Board.
---
NEW SURVEY DATA
Exploring factors behind Northern Ireland's comparatively high disability prevalence
This project, part of Anne Devlin's PhD research jointly supervised with Dr Declan French at QMS, uses rich new survey data for Northern Ireland (NICOLA) and England (ELSA) to explain why Northern Ireland's disability prevalence among 50+ year olds is so much higher than that in England. In particular it examines how far differences in health and differences in labour market opportunities help to explain the disability gap.
---
RESEARCH PROJECT
Supporting the physical and mental health needs of people with disabilities in Cambodia.
Alan Maddock is the Principal Investigator and the Co-Investigators are Paul Best, Bronagh Byrne, Anne Campbell, Gavin Davidson, Berni Kelly, Lorna Montgomery and Ciaran Mullholland. This project is a partnership with the voluntary sector organisation, Exceed, and aims to identify research priorities to support the physical and mental health of people with disabilities in Cambodia. It is funded by the Department for the Economy.
---
LONGITUDINAL DATA
Disability dynamics and benefit and labour market outcomes
This project, joint with Professor Melanie Jones at Cardiff University, uses a rich longitudinal data set drawn from the Local Labour Force Survey for GB to estimate the effects of disability onset on the probability of being employed and the probability of receiving various welfare benefits in the onset year and following year. In particular we explore the merits of using a novel control group, alongside a more standard control group drawn from those not experiencing disability onset, to estimate onset effects.
---