Conclave 2020
Our student conclave, held every summer, is a vibrant celebration bringing together our entire student base, directors, industrial partners and support network (usually!) under one roof. This event is an opportunity for our student base to present their research highlights over the past 12 months, for our academic colleagues to convey their latest research achievements, and for our industrial stakeholders to discuss the landscape, business challenges, and what they might be looking for in new talent over the next few years.
However, unsurprisingly, 2020's Summer Conclave went virtual!
We kicked off our conclave with 5 weekly 'Summer Sessions', where students gave a broad variety of oral and poster presentations. Each session fell under one of the CDT Research Themes, and was hosted by one of our key colleagues from academia and industry.
Week 2: Theme B - Low Cost Planar Lightwase Circuit Platforms Suitable for Volume Manufacture
Week 3: Theme C - Novel Nanoplasmonic Devices Capable of Operating in Extreme Environments
Week 4: Theme D - Atomic Scale Analysis Techniques
Week 5: Theme E - Advanced Materials for Magnetic Recording
Week 6: Culmination Event!
Image Gallery (996698)
Image Gallery (996684)
Image Gallery (996691)
Image Gallery (996702)
Image Gallery (996695)
Image Gallery (996687)
Winter School 2020
In January 2020, we kicked off our first ever annual Winter School, which was hosted by PIADS partner IPIC, and held at Tyndall National Institute in Cork.
The motivation of delivering this annual event was to provide opportunity to both identify and develop the key skills which support our students to be well rounded researchers. We are acutely aware that not only should our graduates be academically brilliant, but that person skills such as effective communication with peers, self-management, resilience, being quick to adapt, and being able to learn from mistakes, are all key skills that make a brilliant scientist.
The Winter School provided a rich training programme which spanned commercialisation, entrepreneurship, research outputs, and careers discussions, whilst also tapping in to the benefits gained from public engagement.
The day was opened by Prof Paul Townsend, Director of IPIC, and the first session on 'An Introduction to the Personal Development Plan (PDP)' was delivered by Dr Patrick Morrissey, Head of Photonics Operations, IPIC.
In his session, Patrick communicated the importance of the PDP and encouraged students to engage with both personal feedback and reflective practice, in order to identify development needs and effectively evidence their personal development in order to facilitate transition in to employment.
Dr Morrissey reinforced that the PDP aims to encourage all students to become more proactive in their development throughout their studies, and to appreciate that they offer more to a potential employer than a knowledge base in photonics.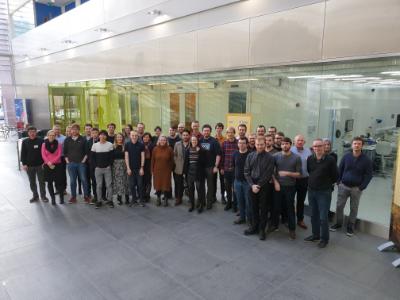 Image Gallery (996631)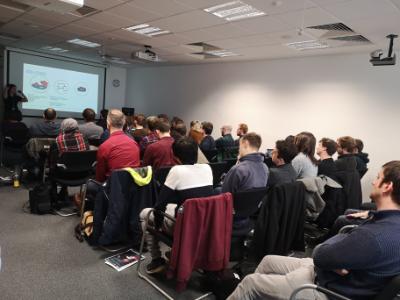 Image Gallery (996632)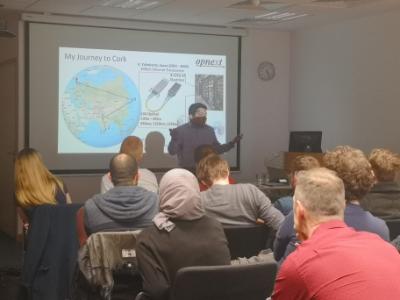 Image Gallery (996657)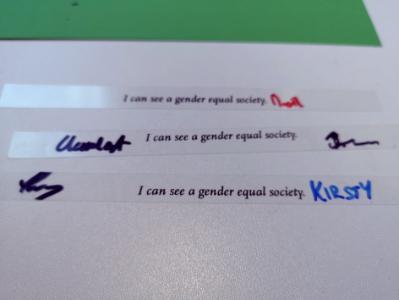 Image Gallery (996640)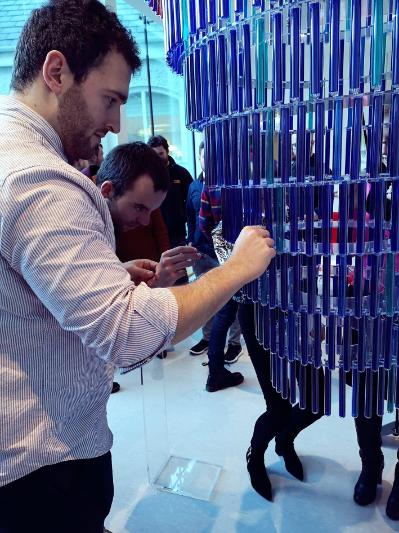 Image Gallery (996641)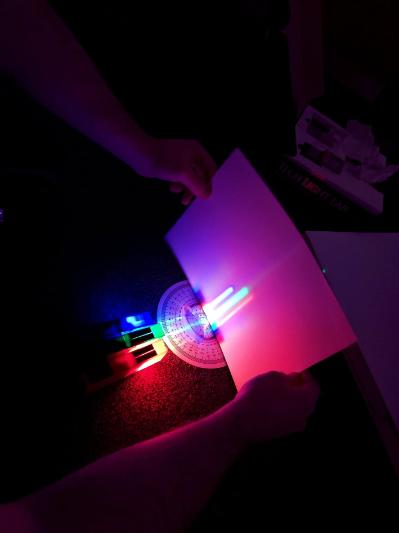 Image Gallery (996656)
Image Gallery (996655)
The residential continued with vibrant development sessions on subjects such as: "How to Write a Paper for Nature" delivered by Dr Lina Persechini, Team Manager and Associate Editor at Nature Communications, as well as a session on commercialisation, delivered by Dr David McGovern, IPIC Senior Business Development Manager.
There were also opportunities for hands on practice, during sessions from Dr Caitríona Tyndall who discussed mastering effective scientific public engagement. and in a parallel session, 'Getting the most out of Vlogging', delivered by Judie Russell, founder of The Vidacademy.
The Gaposchkin Chandelier, by artist Emer O Boyle, resides in Tyndall National Institute. It's purpose is to celebrate Ireland's contribution to science, and highlight the vibrant careers and opportunities that STEM provides to young people.
In 1925, a female scientist called Cecilia Payne Gaposchkin deciphered the composition of stars by observing their emitted absorption lines. Based on the spectrum of light from our nearest star, the Sun, The Gaposchkin Chandelier is made with 603 test tubes each containing a symbolic absorption line.
Each blue test tube represents a male working in STEM, and the rainbow ones, female.
During the Winter School, each of the PIADS CDT students signed the pledge, saying "I can see a gender equal society" and placed each signature into one of the test tubes.
As the female representation in STEM increases, another rainbow test tube will be added, to reflect progress towards having 50% female representation.
Conclave 2019
CDT PIADS held its fourth annual Conclave on 17-18th of June at the Crowne Plaza Hotel, Belfast. This conference attracted over 100 attendees – the biggest gathering for CDT PIADS' extended network to date.
The meeting was vibrant, with representation from existing industry partners and networks, key CDT academics and the CDT cohort as a whole. Prof David Cumming, Head of the James Watt School of Engineering was also present, helping to mark a pivotal turning point in Conclave 2019, as the CDT begins its second lifetime. CDT PIADS hosted established partners Seagate Technology, CST Global, Causeway Sensors, Eblana Photonics, Technology Scotland, Axenic, Yelo, Andor and IPIC.
Prof Rachel Oliver, University of Cambridge, delivered an exceptional keynote address on the first day, covering her research interests including GaN-based single-photon sources. Prof Paul Townsend, Director of IPIC gave an overview of activity at IPIC on the second day, highlighting future collaborations as a new CDT partner. Additionally, CEO of Technology Scotland, Stephen Taylor chaired an engaging panel discussion session on "Photonics as a Key Enabling Technology", joined by Prof Oliver, CST Global's Adam McKenzie and IPIC's Dr William Whelan-Curtin.
The conference attracted sponsorship from the Seagate Technology who are celebrating 25 years in Springtown, Northern Ireland who were able to present student poster and talk prizes in the form of the latest1TB Seagate external disc drives on the market.
CDT PIADS 'Conclave 2019': A gathering of new and current CDT students, academics, industrial representatives and networks