Research Profile: Colin Kirkbride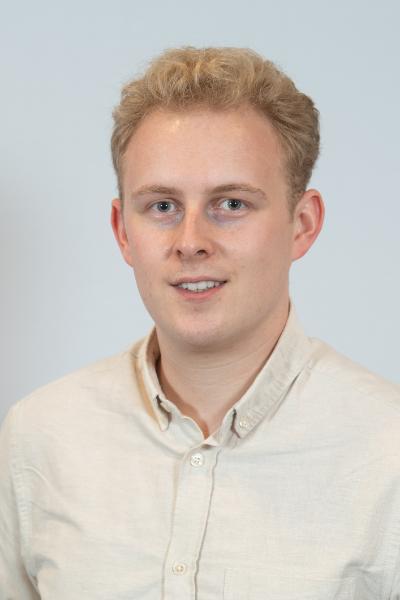 Image Gallery (1000473)
Colin Kirkbride
I joined the PIADS CDT as part of the 2020 cohort having previously completed an MSci degree in Chemical Physics at the University of Glasgow. As part of my undergraduate degree, I also spent a year at the Rutherford Appleton Laboratory in the research group: 'Ultra' using techniques in Ultrafast Laser Spectroscopy, in particular, Time-resolved Multiple Probe and SFG spectroscopies.
My main interests lie broadly in materials science with a focus on magnetic materials. I am also interested in single-molecule magnets and controlling their behaviour for applications in data storage and magnetic sensing. I enjoy listening to general science podcasts including: 'Curious Cases of Rutherford and Fry' and 'A Podcast of Unnecessary Detail'; whilst keeping up to date with the IOP: 'Physics World' and RSC: 'Chemistry World' Publications.
CDT Involvement:
2020 Cohort Doctoral Forum Representative to Research and Training Committee 
Previous Presentations:
Poster Title: 'Ultrafast Time-Resolved Analysis of Molecules and Interfacial Surfaces'
Date: 9th – 11th April 2019
Event: STFC Lasers for Science Facility User Meeting 2019
Location: St Catherine's College, University of Oxford
Testimonial:
The CDT is a fantastic research and training environment with a strong focus on individual development and outreach activities. It has helped me to develop valuable communication skills and allowed me to pursue a PhD in photonics and magnetic materials which has significant relevance to ongoing challenges in modern society. The program also has access to world-class facilities and direct integration with industry allows for a diverse exposure to real-world applications and opportunities.
Contact me:
c.kirkbride.1@research.gla.ac.uk