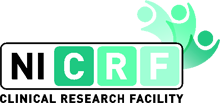 Principal Investigator:
Dr Susan Clarke
Name of the Study:
Patient Predictors: Unravelling patient predictors of mesenchymal stem cell expansion in an orthopaedic setting.
Why is this Study important?:
Modern medicine aims to find the right treatment for the right patient. This is known as personalised medicine but to do this we need to understand the variability of responses between patients and to find ways of predicting which patient will respond to which treatment. This project investigates patient factors that could be used to predict the suitability of patients for stem cell therapies.
What is the Research question/aim?:
Cell therapy has been used experimentally to treat a range of conditions but for some patients the cells do not increase enough to be useful for these therapies. The amount of stem cells can be affected by patient factors such as age and body mass index (BMI).
The aim of the study is to investigate this link further to see if we can use patient measures to predict the size of the stem cell population.
What the Study involves:
In this pilot study, the number and growth of stem cells taken from patients' bone marrow during surgery will be matched to an expanded profile of patient tests including body fat profile, blood sugar and markers of bone turnover,
Who can take part in the Study?:
Patients undergoing elective spinal surgery.
Contact Information:
Stephen McKelvey
School of Nursing and Midwifery
Queen's University Medical Biology Centre
97 Lisburn Road
02890975764
Dr Susan Clarke
School of Nursing and Midwifery
Queen's University Medical Biology Centre
97 Lisburn Road
02890975764

‌
Location:
NI Clinical Research Facility,
U Floor, Belfast City Hospital,
Lisburn Road, Belfast, BT9 7AB
Tel:+44 (0)28 9504 0342
Email:NICRF@qub.ac.uk
Connect to the NICRF