24 May 2017 NICRF Information Session at Ulster University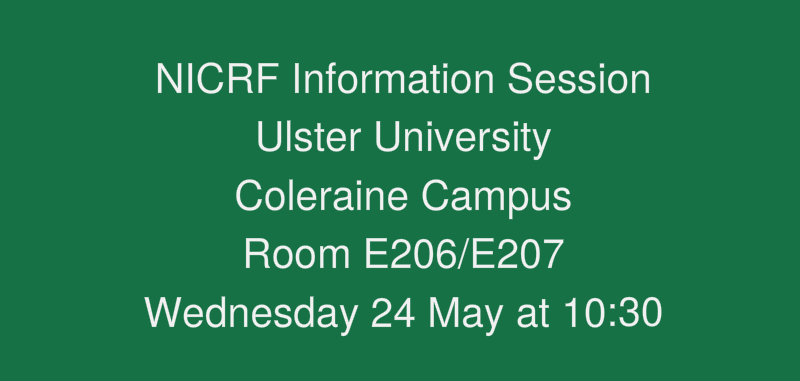 On Wednesday 24 May, Dr Julie Wilson will visit Ulster University's Coleraine Campus to provide an overview of the NICRF clinical facilities, available equipment, access and costing policies and how the facility can enhance and support UU research projects and research participants' experience.
Colleagues from all Ulster University Faculties are welcome, however participation from staff from Life and Health Sciences would be particularly encouraged.
If you are interested or are intending to undertake healthcare research and require a space to see patients and volunteers, you are invited to attend the Northern Ireland Clinical Research Facility (NICRF) Information session.
The event begins at 10.30am with tea/coffee on arrival, Room E206/E207. View Location on Map
Click here for registration and free ticket
If you have any queries, please contact Dr Diana Ridley Anderson, UU Research and Impact, dl.ridley@ulster.ac.uk and additional information relating to the NICRF facility can be found here.