Leading the way in treatment of Morquio syndrome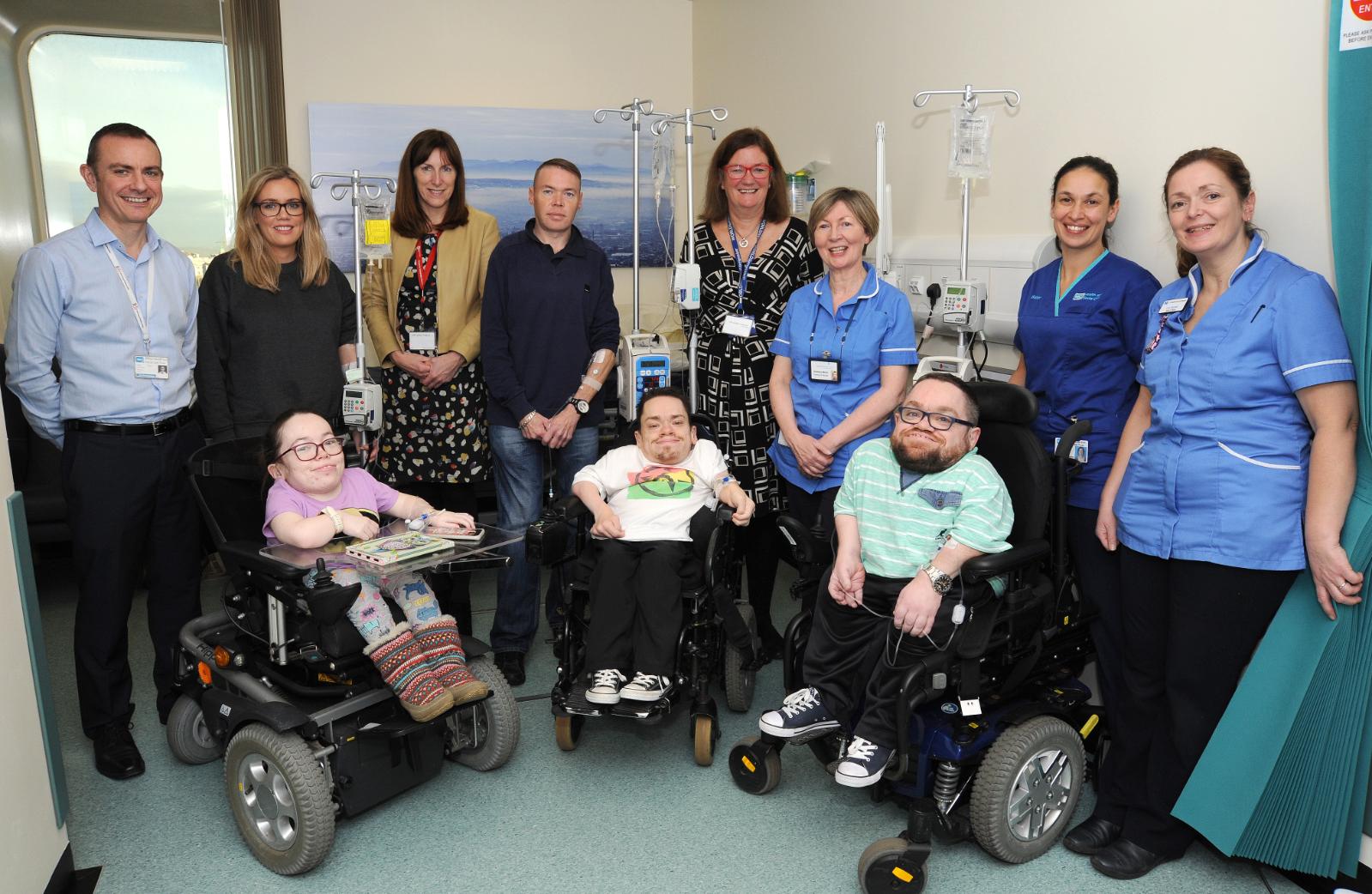 Minister for Health, Michelle O'Neill, recently announced that some drugs for rare diseases which had been approved by NICE (The National Institute for Health and Care Excellence) were now going to be funded in Northern Ireland.
One of these highly specialist drugs is Elosulfase alfa which is used to treat a condition called mucopolysaccharidosis (MPS) type IVa (also known as Morquio syndrome).
Before elosulfase alfa became available, there were no treatments that addressed the underlying disorder. The only treatment option was supportive care.
MPS IVa is a severely debilitating, inherited disorder that causes a wide spectrum of symptoms that worsen over time. The signs and symptoms typically appear in early childhood, and one child was already accessing treatment via the Children's Hospital.
Dr Fiona Stewart from Genetics and James Taggart from Pharmacy have worked with Trust Management, Commissioners, and the Pharmaceutical Companies to develop a service for funded treatment for adult patients, initially using the excellent facilities of the Clinical Research Facility at BCH.
The patients will attend for weekly infusions until the end of January when it is hoped to be able to offer a home infusion service.