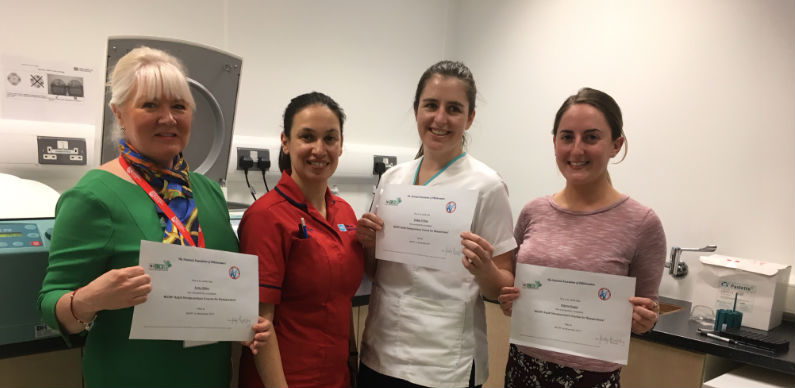 Congratulations to Anita Gillen, Orlagh O'Shea and Alanna Rogan who successfully completed the first NICRF Adult Venepuncture Course for Researchers.
The training was delivered in-house in the Northern Ireland Clinical Research Facility by Dr Julie Wilson, Nurse Staff Manager.
Should you have any queries regarding phlebotomy training provision in the NICRF, please contact our general email NICRF@belfasttrust.hscni.net and we would be happy to accommodate.
Latest News