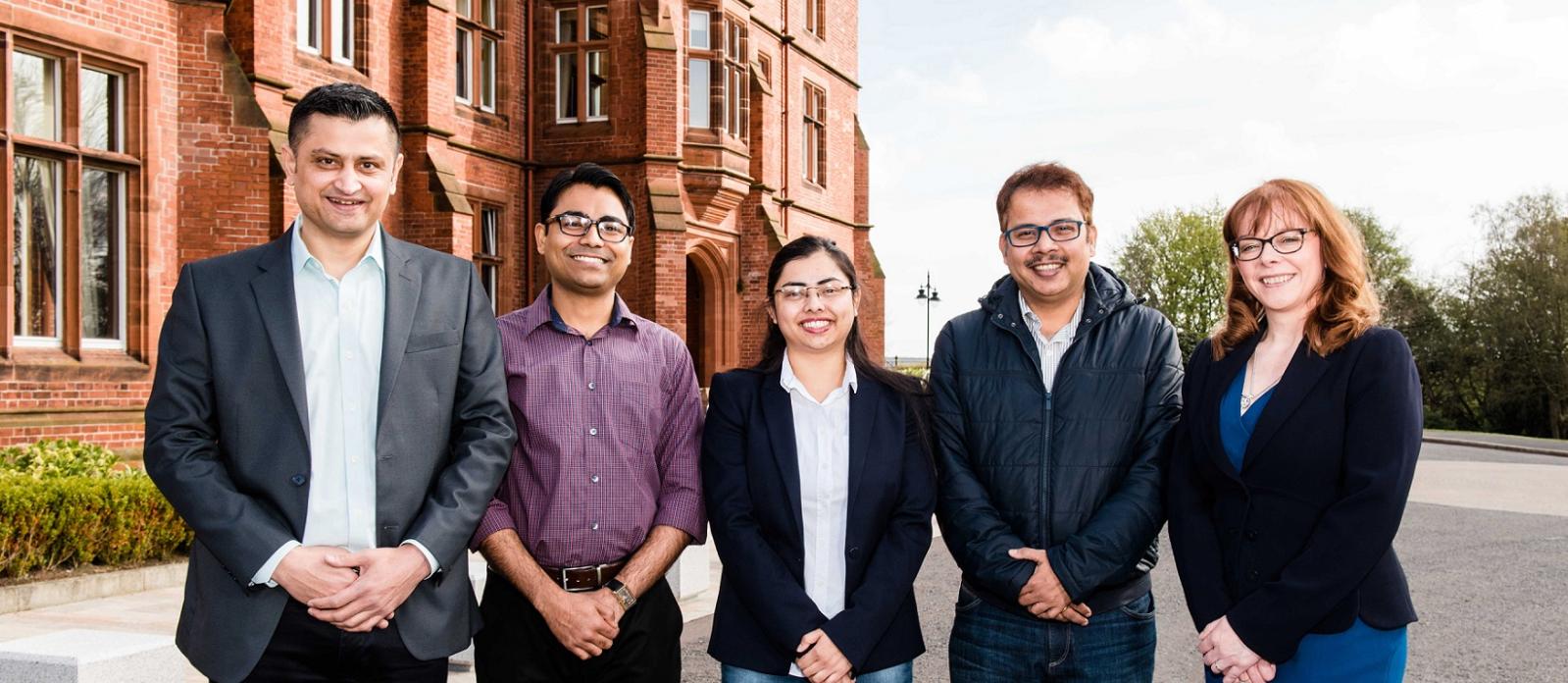 Queen's University Belfast collaborated with Dibrugarh University to host international 'Network and Games' conference
Queen's University Belfast, in collaboration with Dibrugarh University, hosted an international conference 'Games and Networks', from 27 – 29 April at Queen's Management School, as the part of UK India Education and Research Initiative (UKIERI), jointly funded by the British Council and University Grants Commission.
The conference is part of a three year research project led by Dr Rajnish Kumar, from Queen's Management School, entitled: 'Bi-cooperative network games: analysis and application', which has been funded by the British Council and University Grants Commission under the UKIERI scheme. This is a collaboration between Queen's and Dibrugarh University under the leadership of Dr. Rajnish Kumar from Queen's and Professor Surajit Borkotokey from Dibrugarh University. The research focuses on bi-cooperative network games, which model the worth produced by a network, in terms of monetary or economic value and its power of influence or control.
Speaking ahead of the conference, Dr Kumar said: "The aim of this conference is to consider bi-cooperative games as a basic modeling tool under hard and uncertain settings, followed by their uses in situations such as multilateral trade negotiations, biological gene classifications and analysis of mobile ad-hoc networks. The objective is to obtain suitable allocation rules and their unique desirable properties and establish a link between theory and practice through implementation."
A number of world-leading economic theorists and game theorist participated in the conference, including: Professor Herve Moulin from University of Glasgow, Professor jean Jacques Herings from Maastricht University, Professor Sudipta Sarangi from Virginia Tech, Professor Rene Van-den Brink from VU University Amsterdam, Professor Anna Bogomolnaia from University of Glasgow, Professor Juan Moreno Ternero from Universidad Pablo de Olavide, and Professor Jens Hougaard from the University of Copenhagen.
Caption: Pictured (L-R) are Dr Rajnish Kumar, from Queen's Management School; Mr Sarvesh Bandhu and Ms Loyimee Gogoi, PhD students from India who are visiting Queen's for three months as part of the research project; Professor Surajit Borkotokey, from Dibrugarh University and Professor Nola Hewitt-Dundas, Head of Queen's Management School.
Latest News