Overview
The FinTrU Trading Room allows for an interactive and exciting learning environment which brings textbook theory to life. The Trading Room is sponsored by FinTrU, which provides high-quality, cost-effective resourcing solutions for Financial Services - (www.fintru.com).
Students have access to the Bloomberg professional service, market leader in financial data, news and analytics, and to Oxyor, a trading simulation, which puts them in a dealing room hot seat.
The Trading Room is incorporated into degree programmes and other courses through induction sessions, lectures, workshops and tutorials. It is popular for research projects and is used in the Student Managed Fund and CFA Equity Research Challenge to help with investment appraisal.
The Trading Room provides students with the skills, experience and knowledge they need to compete and excel in the global finance jobs market. By producing the highest calibre of graduate, Queen's Management School is helping to attract inward investment to Northern Ireland.
School visits
If you are a teacher who is interested in bringing your class to visit the Trading Room, where your students will be able to investigate the stock and bond markets, analyse major companies, play a stock market challenge game and learn about the management school and career opportunities, then contact Gareth Campbell (gareth.campbell@qub.ac.uk).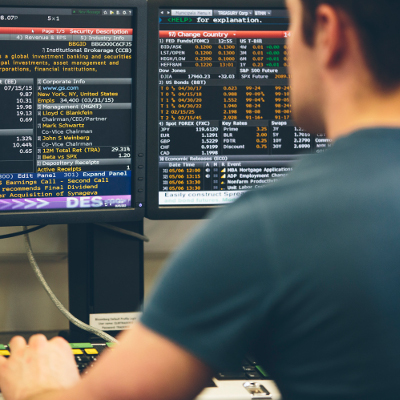 Trading Room Timetable
Find out when the Trading Room is available
FinTrU
Find out more about our sponsors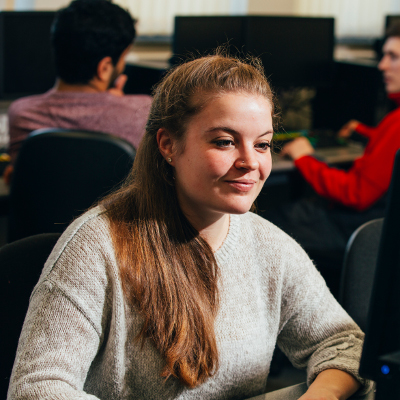 Students investing real money
Queen's Student Managed Fund