AI, Business and Human Rights Business Breakfast
The Artificial Intelligence (AI), Business, and Human Rights Business Breakfast was a collaborative event between the Northern Ireland Business and Human Rights Forum and Queen's Management School, taking place at Riddel Hall on the 24th of June.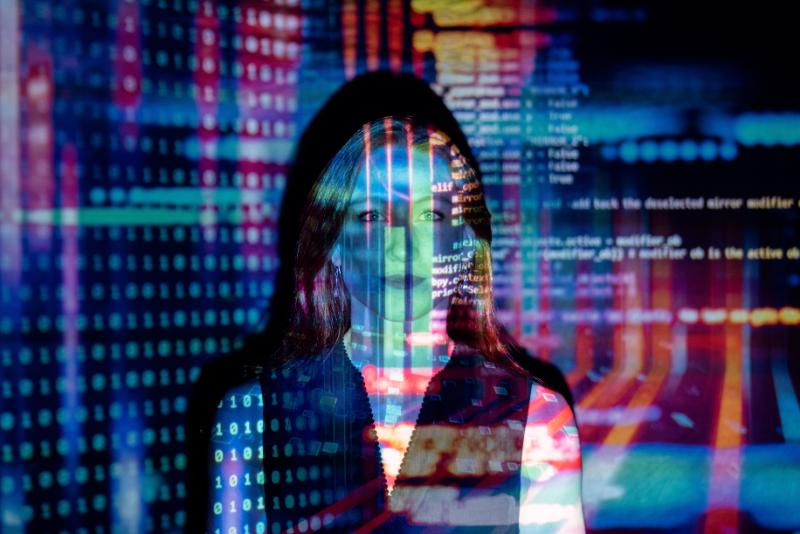 Facilitation
The AI Business Breakfast was facilitated by Queen's Management School's Director of Ethics, Responsibility, and Sustainability, Laura Steele, and Director of Business Engagement, Julie McCandless.
This event was aligned with the work of the Northern Ireland Business and Human Rights Student Ambassador Programme which equips students with the skills to act as ambassadors to promote ethics and human rights within business.
Dr Scott Hawley
Scott Hawley, Professor of Physics and Data Collaborative Fellow at Belmont University began the discussion. Scott's research focuses on machine learning (ML), signal processing, and philosophy, and he opened with explaining what AI means today and how companies such as Facebook are using it to gain a competitive advantage. Scott describes that companies can use AI to improve customer satisfaction through AI based chat bots and that they can use it as a tool to implement cost reduction strategies. Additionally, Scott introduced the debate surrounding the ethics of AI and its implications for consumers such as privacy concerns.
Naomh McElhatton
Naomh was the second panellist introduced by Laura. Naomh is the Entrepreneurial Lead at Women in AI Ireland and was named as one of Ireland's Top Five Entrepreneurs to Watch by the Irish Times in 2019. Naomh explained that her business Stimuli.ai, aims to incorporate AI by using it as a clinical tool to reduce the amount of people on diagnostic hospital waiting lists. Noting that 1 in 4 people in Ireland are on hospital waiting lists, Naomh stated that data is vital because it can be used to solve societies most challenging problems. Stimuli.ai uses a SaaS based platform that uses machine learning to examine the historical data of clinics to predict future demands, allowing the clinics to make more informed decisions and detect inadequacies which has resulted in increased productivity and lessened waiting times.
Dr Ciarán O'Kelly
Ciarán is the Programme Director of the LLM in Law and Technology at Queen's University Belfast and is a member of the core management team for the interdisciplinary LINAS Doctoral Training Programme. Ciarán discussed the interface between law and technology. Data privacy is a major concern as many companies need more transparent policies around using people's personal information to make decisions. Ciarán explained that this is concerning because many people did not consent to their personal data being used or are unaware that it is being used.
When the audience asked what legislative solutions could be implemented, Ciarán replied that AI legislation is hard to develop because of the complexity of the issue and because few countries have passed AI legislation. However, he notes that something like a code of conduct must be established as it is unsustainable to leave businesses to decide upon their own ethical responsibilities in terms of AI as they will pursue the most profitable option available.
Dr Deepak Padmanabhan
The final panellist was Dr Padmanabhan who is a Senior Lecturer in 'the School of Electrical Engineering and Computer Science at Queen's University Belfast. Deepak's research focuses on spatio-temporal data processing, fairness in machine learning and data science approaches for the detection of fake news.
Deepak asserts that fake news has been manipulating and obscuring people's perceptions and opinions on current events, which is why he believes his research is critical as we need to find the most efficient way to reduce the user's exposure to fake news. There is a long road ahead to eliminate fake news completely, and it is important that users are empowered to reject fake news, which is acknowledged by Dr Padmanabhan. Although, he believes that using data science and AI will aid in the early detection of fake news, which will prevent the news from rapidly spreading across networks and social media platforms.
From left to right: Naomh McElhatton, Scott Hawley, Ciarán O'Kelly, Deepak Padmanabhan, Laura Steele and Julie McCandless.
Audience Question
The question put forward by an audience member sparking the liveliest discussion was:
"Do any of the panel think that it is possible to program a set of basic ethical values into artificial intelligence and if so what values and morals should be included to ensure businesses use AI ethically?"
The panellists agreed that this would be inherently challenging to implement since humans cannot agree on many current ethical issues. Although in theory a great idea, it would be controversial and difficult to program an AI that would satisfy everyone's varying ethical values.
The team at Queen's Management School were incredibly grateful to the panellists for sharing their expertise in the field of Artificial Intelligence and human rights, and to the attendees who helped to create a collaborative event by asking pertinent and thought-provoking questions.
Keep an eye on our Events page for upcoming events at Queen's Management School.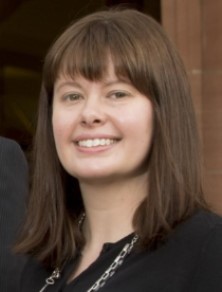 Laura Steele
Director of Ethics, Responsibility, and Sustainability
View Profile