Case Study: Business Clinic x GetSociable
Learn how Belfast-based tech start-up GetSociable utilised free support from the QMS Business Clinic.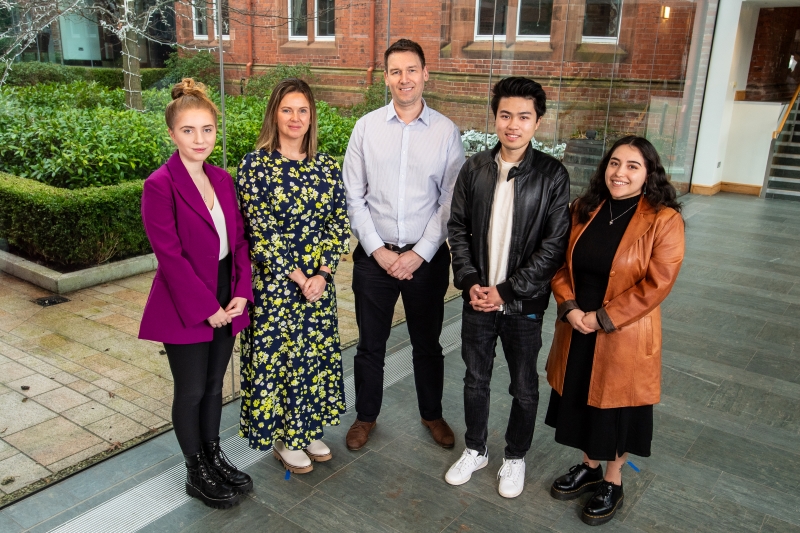 The Business Clinic at Queen's Management School gives organisations access to a student consultant or consultancy team to work on a specific issue or challenge related to the business. The support is free to the business and can be utilised by organisations of any size and sector.
The Business
GetSociable launched in March 2023. A one-stop-shop platform for businesses in the hospitality, leisure, tourism and creative industries; the app creates an aggregated interface for each user displaying what's going on that day in their geographical area, along with personalisation functionality.
Businesses featured on the app get a direct route to their target market. They can maximise online engagement with their audience pre, during and post visit, through real time, engaging content which helps to increase footfall and sales.
App users benefit by receiving up-to-date and personalised information pubs, clubs, and gigs near them. The app is a user-friendly source of inspiration for local areas; helping people to save time, money, and find out about new places that deliver great experiences.
GetSociable work closely with the Innovation Factory in Belfast, a supportive workspace for entrepreneurs, who recommended the Business Clinic at Queen's Management School to support them with their launch.
The Need
Before launching in March 2023, GetSociable needed to get both businesses and consumers on board. They recognised the need for a creative and robust social media strategy focused on Belfast, to help them gain the traction needed to expand into different cities in the near future.
Project Proposal
GetSociable wanted the student consultancy team to research:
What can be learned from direct and indirect competitors on social media?
Which social media channels should the company focus on, as a start-up with limited marketing resources?
What type of content works best?
How much time and effort should be invested in video marketing?
Which metrics should be used to measure success?
The team
After approaching the Business Clinic, GetSociable was matched with a student consultancy team to help develop this social media strategy. The final year BSc Business Management students all had a keen interest in social media marketing and formed a cohesive team, carrying out market research and putting together a report of recommendations for the CEO.
Working together
During every Business Clinic project, a lead from the organisation works together with an industry-experienced Professor of Practice from Queen's Management School to support the student consultancy team.
CEO Peter McCleery worked with Professor of Practice Julie McCandless, to help share his vision of GetSociable with the team. He provided face-to-face demonstrations of the platform so they could visualise what they were working with, and shared data and insights from the company's initial burst of marketing activity.
The team then held scheduled review meetings online with Peter, to update him on their progress and to discuss and solve any challenges encountered along the way.
QMS kept in regular contact with Peter during the project, to relay key milestones and ensure the project was on track and that he was happy with the work being produced.
Reflections
Peter McCleery, CEO and Co-founder of GetSociable, says:
"Engaging with the Business Clinic has been a really positive experience for us, especially as we are engaging directly with one of our key target audiences for the GetSociable platform - students. The student consultancy team has been able to identify and empathise with consumers' wants and needs for food, drink, and entertainment.
"The outputs from their extensive research will be used to shape our ongoing Social Media Marketing strategy. I would highly recommend the Business Clinic to other businesses due to the huge value that can be gained."
Claire Ford, a member of the student consultancy team, says:
"Taking part in this student consultancy project has allowed me to gain valuable real world project experience with a local business which really sets me apart from others as I now apply for graduate roles.
"Skills such as running projects and communicating effectively with teammates and clients are important parts of many professional roles, and excellent skills to have had the opportunity to develop.
"It's been great working with Peter to understand more about his business and help with the digital marketing aspects. I look forward to seeing how GetSociable implement our findings."
Learn more: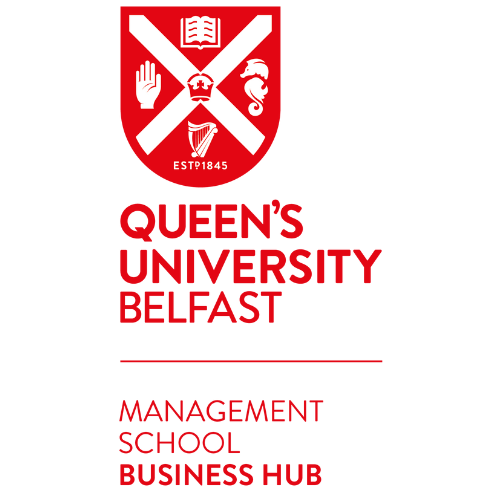 The Business Hub
See what support our Business Hub can offer you
View Profile