Emerging Family Business of the Year 2022 Awarded by QMS
The inaugural Business Eye Family Business Awards took place on Thursday 19th May 2022 at the Culloden Estate and Spa, attended by Queen's Management School and a variety of industry sponsors.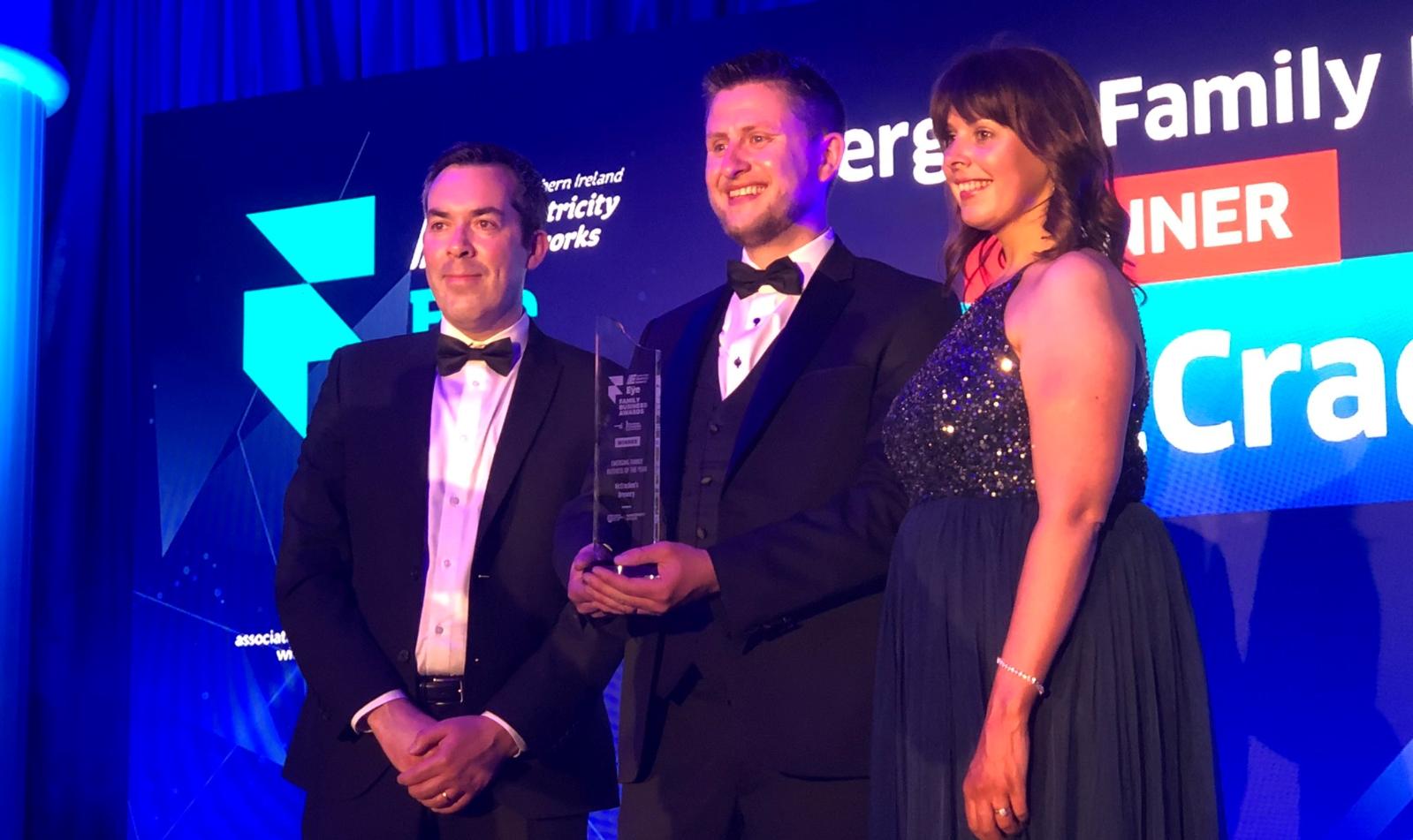 The Family Business Awards were developed out of the long-running annual Business Eye Awards, where the Family Business category consistently attracted a large and diverse entry group. To recognise the variety of entrants, a stand-alone awards ceremony was developed to showcase and celebrate all the brilliant family businesses across the region.
Queen's Management School (QMS) was proud to sponsor the first Emerging Family Business of the Year award – presented to a Northern Ireland-based family business which, in the opinion of the judging panel, has been making a real impression in its sector and looks set for future success.
Despite a stellar shortlist, McCracken's Brewery came out on top and was awarded Emerging Family Business of the Year. Founded by beer enthusiast Ryan McCracken, the family-run business established their County Armagh-based brewery in September 2018. The company has since gone on to win awards and expanded their team, brewery and range to seven distinctive beers, with ingredients sourced locally in Northern Ireland to contribute to the local economy.
Julie McCandless, Director of Business Engagement at Queen's Management School, says:
"It's incredible to see the variety of family businesses that exist here in Northern Ireland, all doing interesting and bold things. More than ever, customers want to get to know and support who is behind the brand, and love to hear the stories that go along with the creation and development of independent businesses. McCracken's Brewery is a brilliant example of Northern Irish ambition, breaking into a popular market and showcasing local produce alongside wonderful craftsmanship."
Ryan McCracken was presented the award on the evening by Professor Patrick McCole, interim Head of Queen's Management School. Congratulations to McCracken's Brewery and all other winners on the night.
Support for family businesses
For family businesses interested in levelling up and developing their in-house skills, Queen's Management School is here to provide support: