Inaugural Queen's Management School Research Day Prizegiving
Queen's Management School held an inaugural Research Day on Wednesday 13th April 2022, concluding with a prizegiving reception to celebrate research excellence across the School.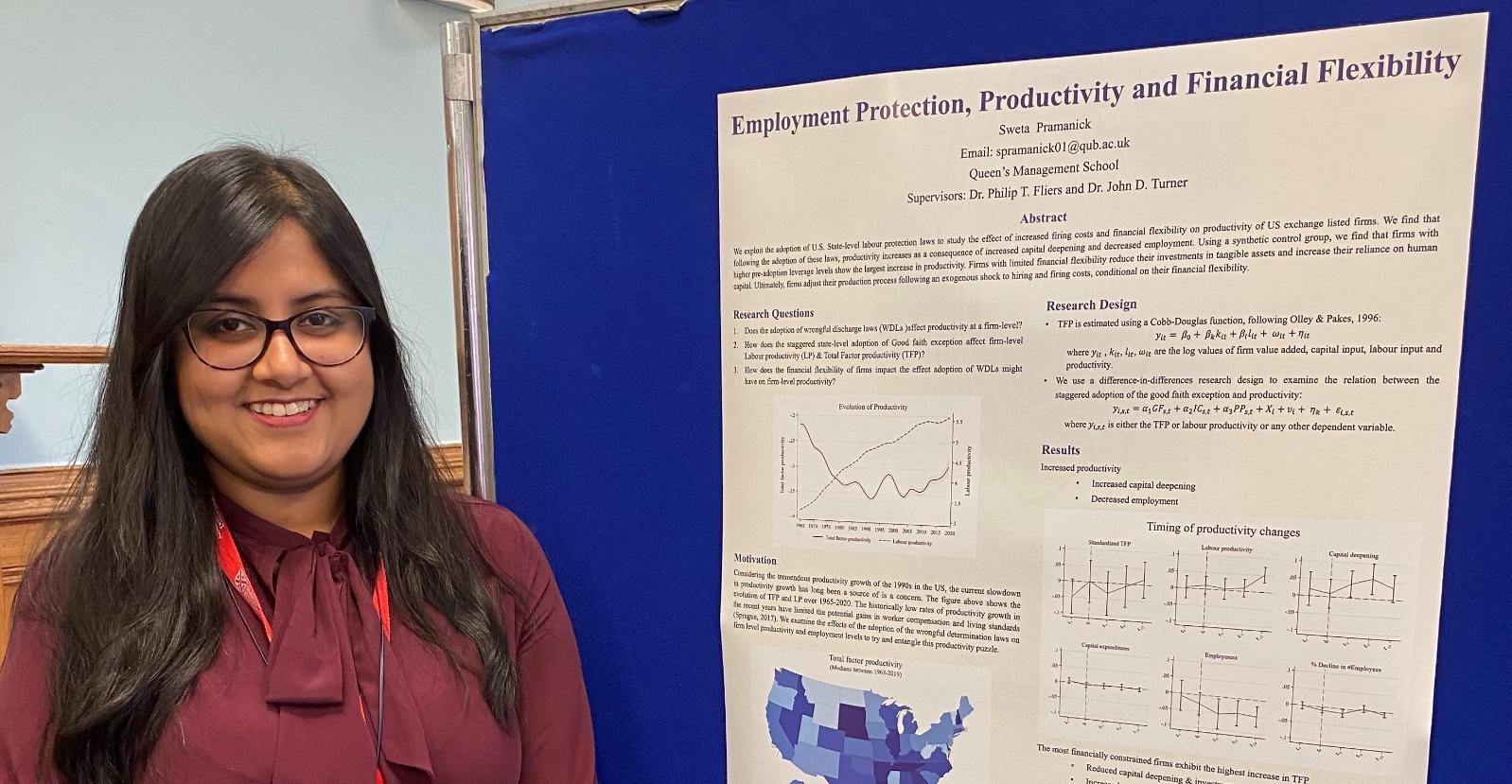 The Research Day was designed to connect academic researchers across Queen's Management School as an informative networking event, chaired by Director of Research, Dr Joanne Murphy.
Attendees included new and established research colleagues, recognising the significant expansion of academic research staff over the past few years. Current PhD students were invited to give presentations and take questions on their research and connect with their academic peers.
Colleagues from Research and Development, Impact and Engagement, and Communications and Media were also in attendance to provide guidance for researchers on topics such as accessing funding opportunities and communicating with non-specialist audiences.
The day concluded with a prizegiving ceremony, announced by Professor Janice Carruthers, Dean of Research for the Arts, Humanities, and Social Sciences Faculty.
Winners
View Queen's Management School Academic staff and their areas of expertise.